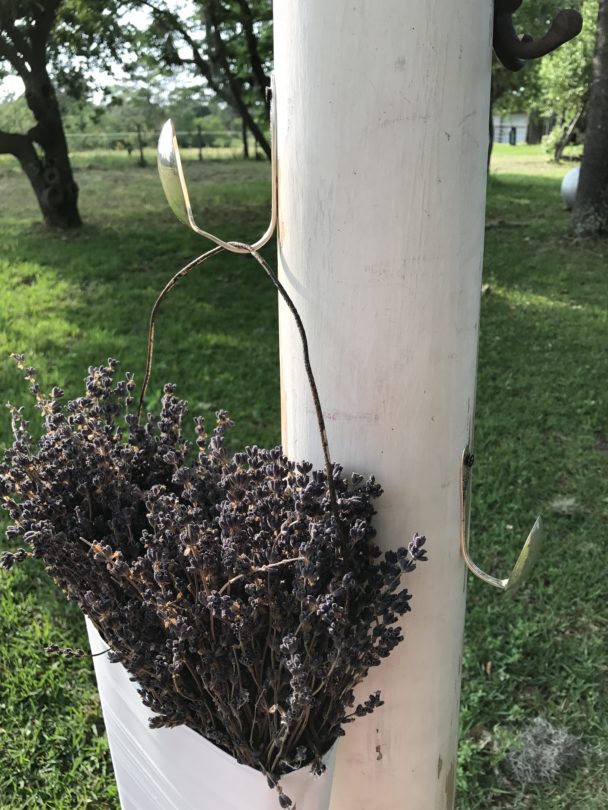 Once upon a time when we first moved to Highland Village in 2004, the road that led to our house was 2 lanes with a Super Target on one corner, an unsightly storage facility across from it and large heavily wooded ranch properties on the other two corners.  But one day I noticed workers starting to tear down the trees around the 100+ year old country house that sat there empty for years.
Usually, I'd be sad to see the large trees go and progress come in, but that day I was thrilled.  I decided to drive my little Honda Pilot over the bumps and through the field to grandmother's house.  Not to deliver a basket of cookies (unless that is what it would have taken) but to smile real big and ever so sweetly ask if I could have the 6 porch columns on that old house.   To my amazement, they said sure!  Told me to come back tomorrow and they'd help me load 'em up.  Repurposing an antique column is a true fairy tale ending for me.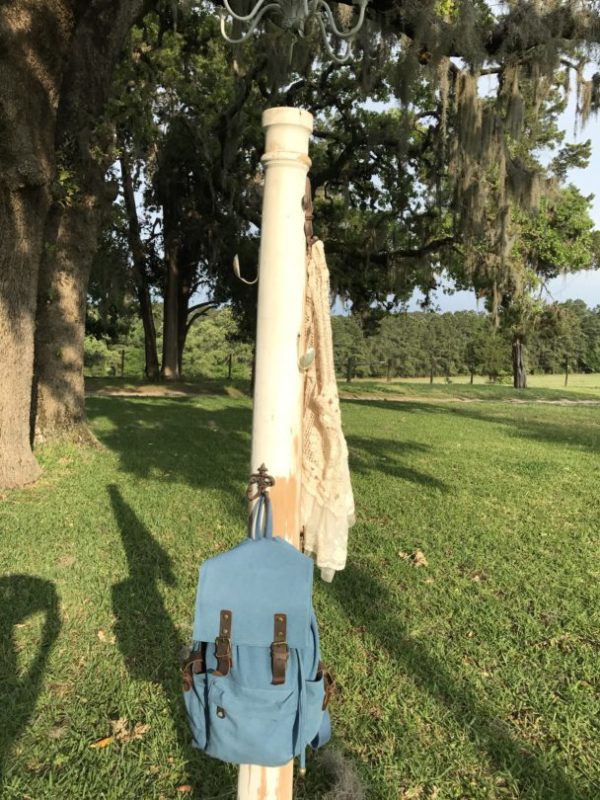 Have you ever been infatuated with something?  Not someone, we've probably all been there, but truly infatuated with a material object?   I'll come clean and admit to having several things I adore and columns is one of those things.  I want old columns, square columns, fluted columns, short columns, fat columns.  I don't discriminate and try not to hoard them either.  They get repurposed and are given new life.  I've even sold a couple of them.
Most of them are perfect just the way they are.  Some come with old chippy paint, some scarred and scratched up.  Others are simple in black, white, or cream.   The only thing usually wrong with them is they need a base in order for them to stand on their own.  Depending on the look you want, you can use the wooden or fiberglass bases found at Lowe's. or iron brackets like these from Hobby Lobby.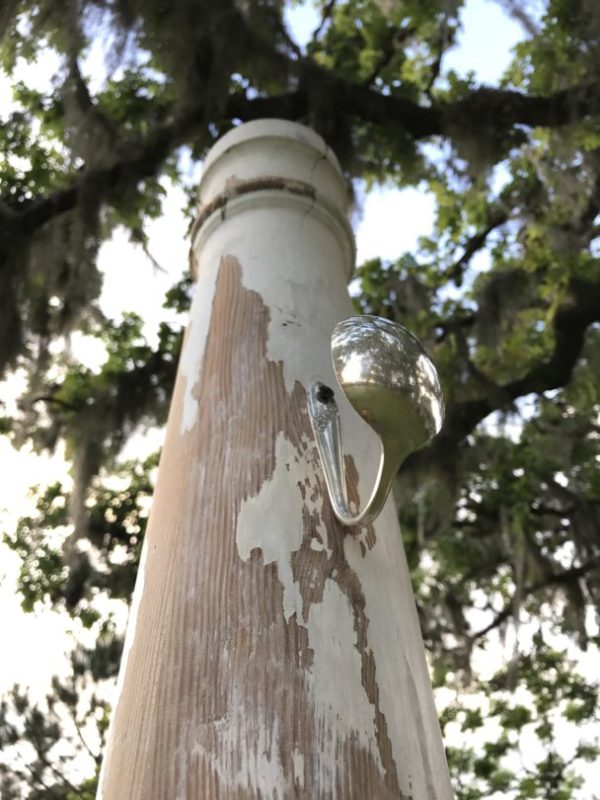 You can use all sorts of things as hooks.  This one above has antique silver spoons that the Mister rolled and bent with a dowel rod.  Then he drilled a hole into the handle of the spoons with a drill bit to hold the screws.
You can also choose different cast iron hooks from Hobby Lobby (all 50% off of course).  Try old tools like trowels or hand shovels as hooks.  Old knobs look great and I've even used silver forks and knives as well.
Each column has turned out differently.  If you already have a column or come across one and are stuck with what to do with it.  Here are a few ideas to help.
Ideas for Repurposing an Antique Column
Turn it into a Welcome sign for the front porch
The obvious – backpacks, coats, scarves and hats
Add framed pictures for a unique display
Top it with a birdhouse
Hang plants or bird feeders from the hooks
Use it for jewelry
Turn it into a table
Turn it into a floor lamp
Wrap it with string lights and add garland etc.
Hang Christmas stockings from it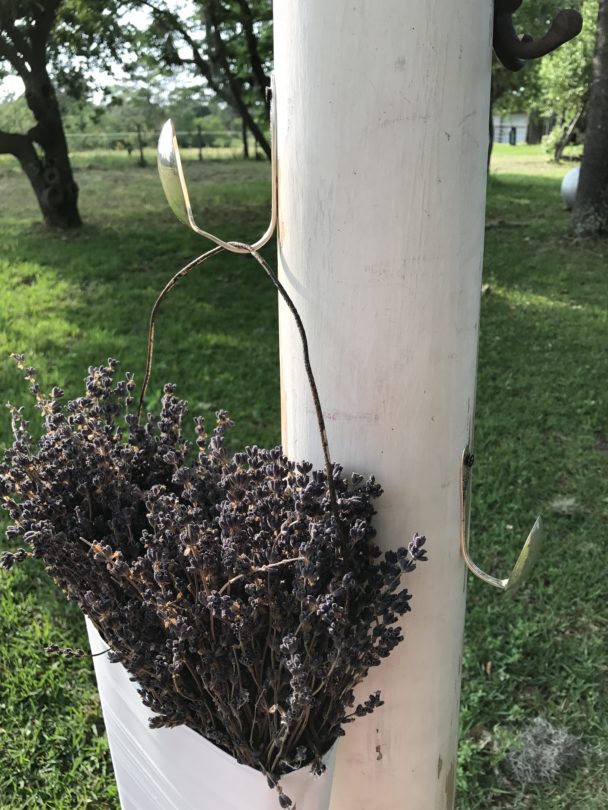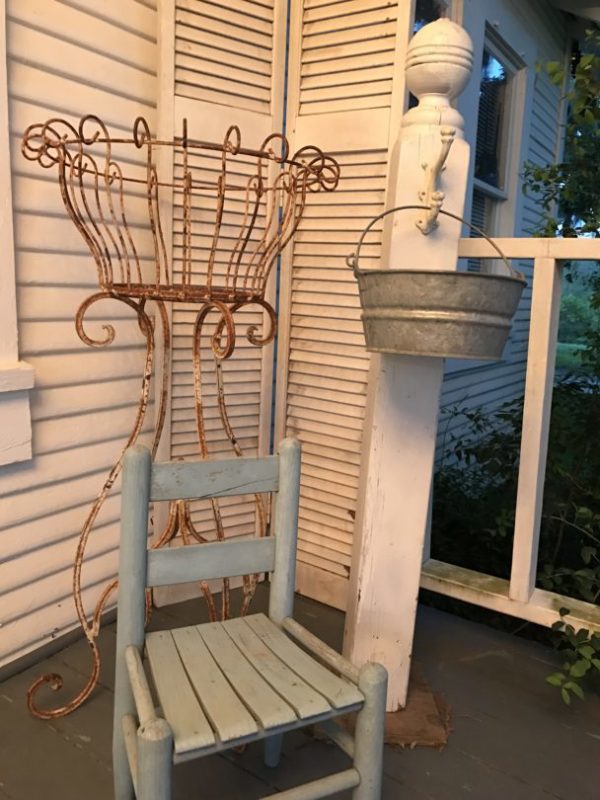 Here are a few ideas found on the world wide web that are quite lovely.
As you can see from the pictures above, there are several ideas for repurposing old columns.  I love how each one is so unique.  I hope this inspires you to check your local antique stores, estate sales, architectural salvage yards or even an old vacant house just begging for a visit.  Lug that baby home and it into a masterpiece.  Have you repurposed something you are proud of?  Make a comment below and tell us all about it!