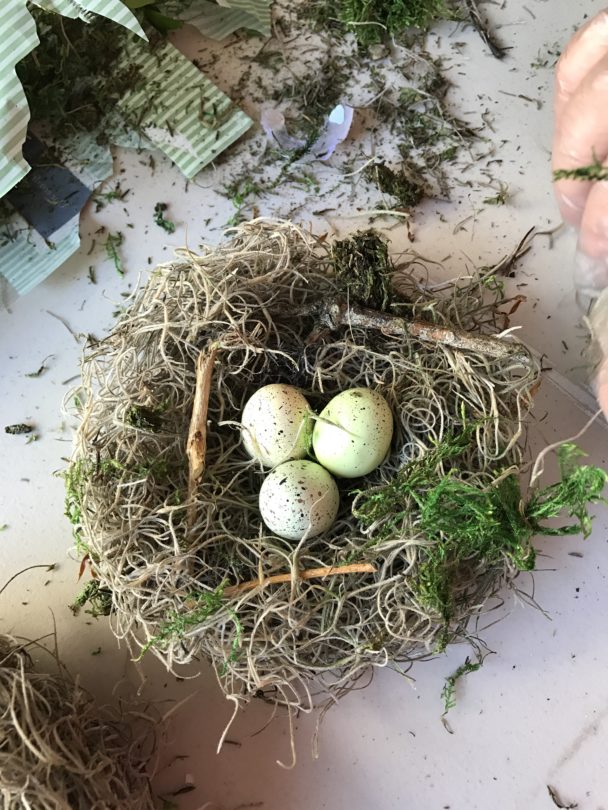 A couple of weeks ago when I went to Magnolia Market with my sister-in-law and cousin-in-law, we saw a lot of things we liked.  One of those being a cute little bird nest.  But I couldn't bring myself to pay $20+ dollars for it.  I told them we could make one ourselves and so we did.  We made some of the cutest little bird nests you ever did see.  And since it was so easy, I thought I'd show you how to make your own in 5 easy steps.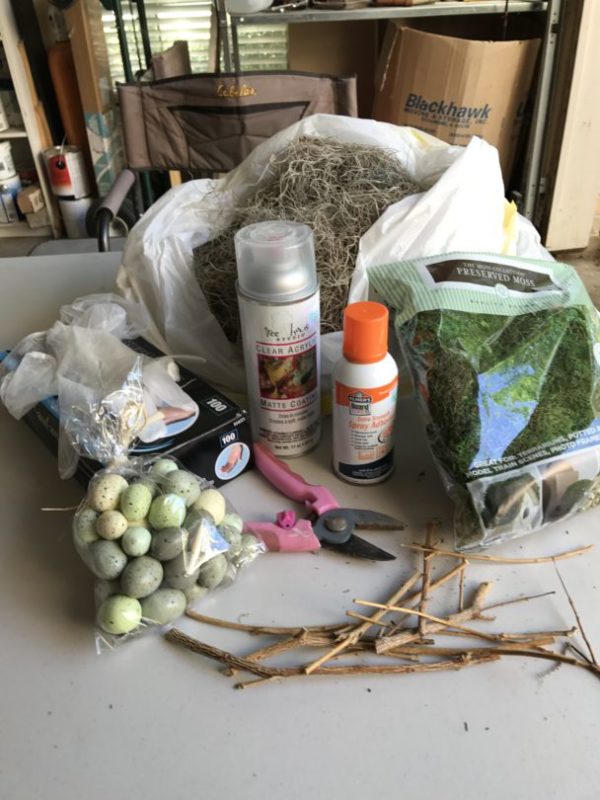 Supplies for making a nest:
Preserved green moss (optional)
Twigs and/or boxwood stems (cut and gathered from yard)
Scissors or gardening shears
We gathered our Spanish moss from the trees in Navasota but it can be purchased too.  Or you could ask me to get you some.  The Mister hates the stuff and would love to remove it from every tree in the yard but I have to put my foot down on that one.  I love it.
All of the supplies needed came from Hobby Lobby.  Except for the gloves.  I get those at Sally's Beauty Supply because I have to color my hair so often…but that is a totally different post my friends.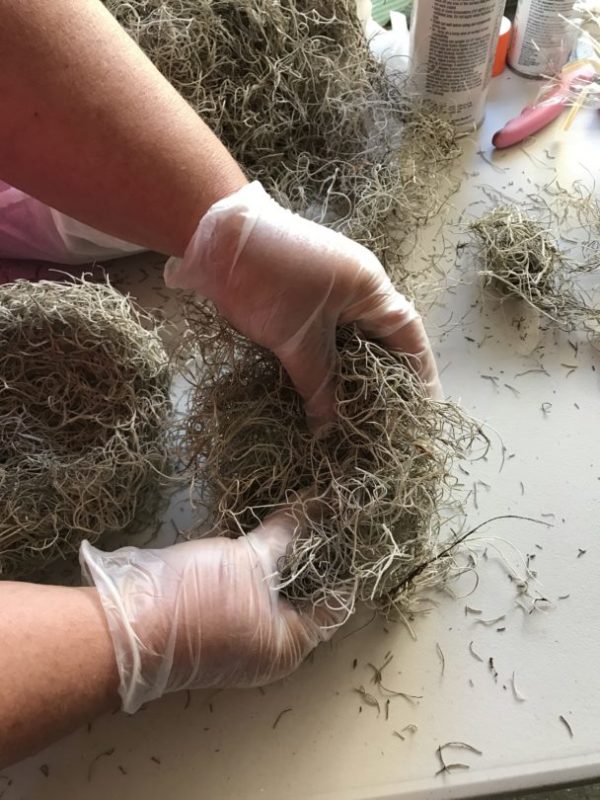 Step 1:
Put on your gloves!  Not for safety but for stickiness.  Then pull the moss out and decide what size you want your nest.  A couple of large handfuls makes a nice sized nest.  Start shaping the nest pushing down the middle with your thumbs.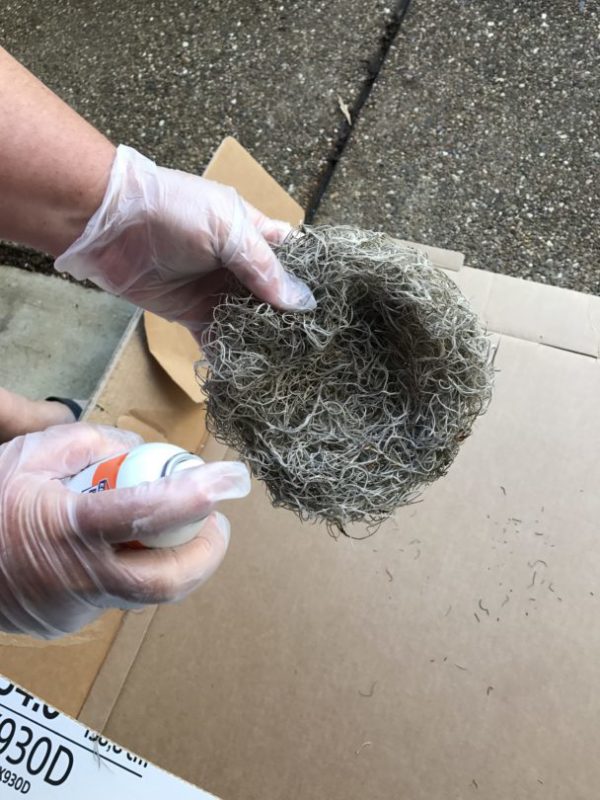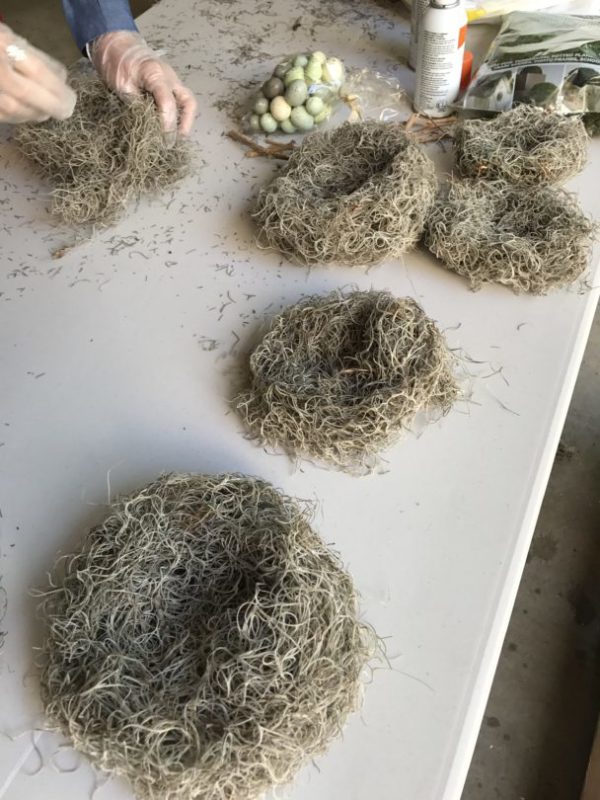 Step 2:
Spray the nest with the adhesive.  This will quickly make your nest more malleable and where it takes its slightly permanent shape.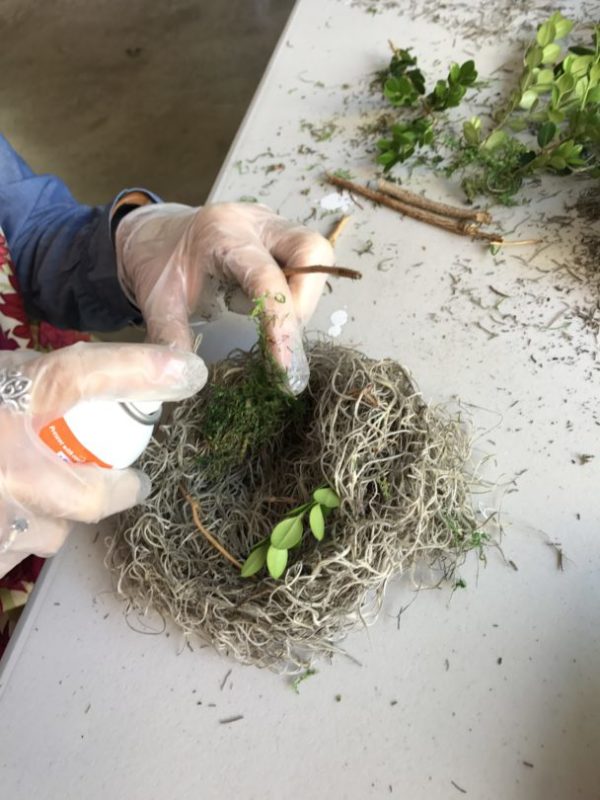 Step 3:
Decide what you want to add – twigs, boxwood stems, moss, etc.  You can add all or some.  Spray it with the adhesive and place it where you want it.  Consider how real birds make their nests.  It's not perfect nor is it symmetrical.  Keep things random.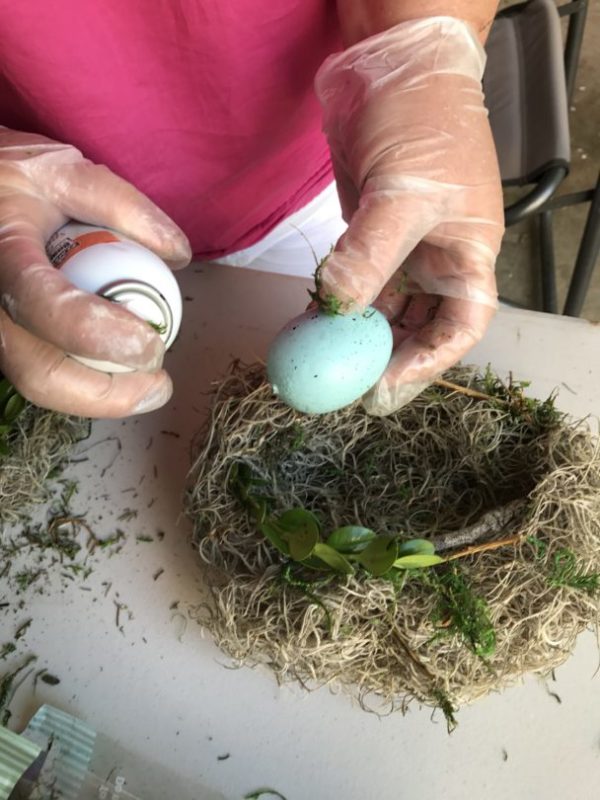 Step 4:
I placed the eggs where I thought they should go.  When I thought it looked good, I picked up the egg and sprayed the nests and the bottom of the egg.  Press it down and hold it for a few seconds.  It sets that quickly.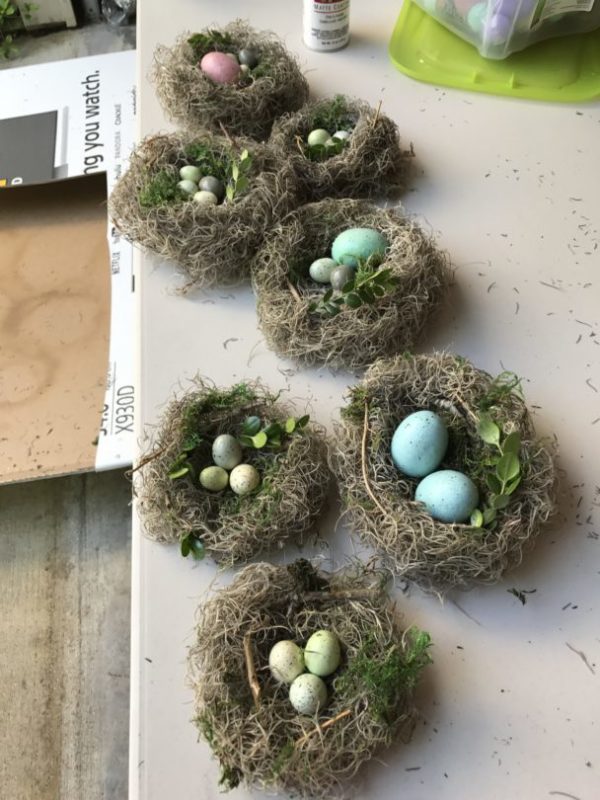 Step 5:
After we stepped back and admired our work, we sprayed the entire thing (bottom and top) with the Acrylic Sealer.  This will keep it from falling apart and drying out.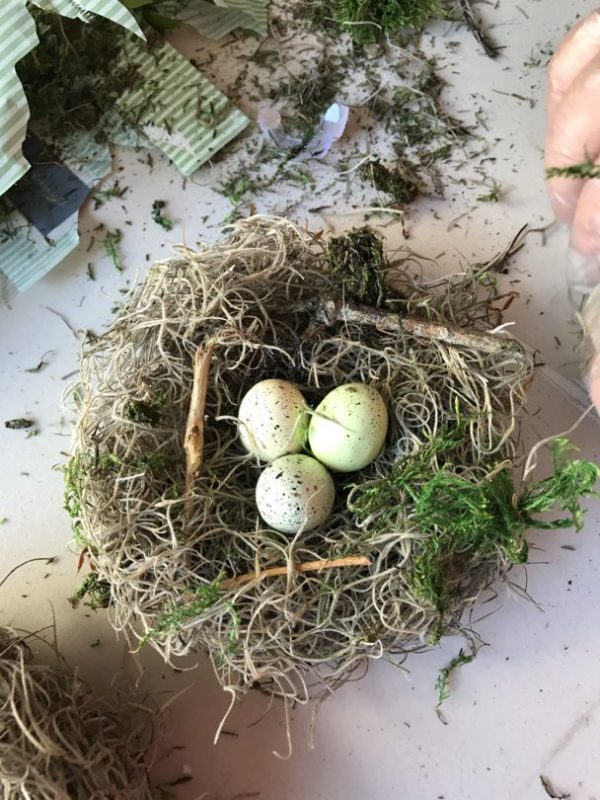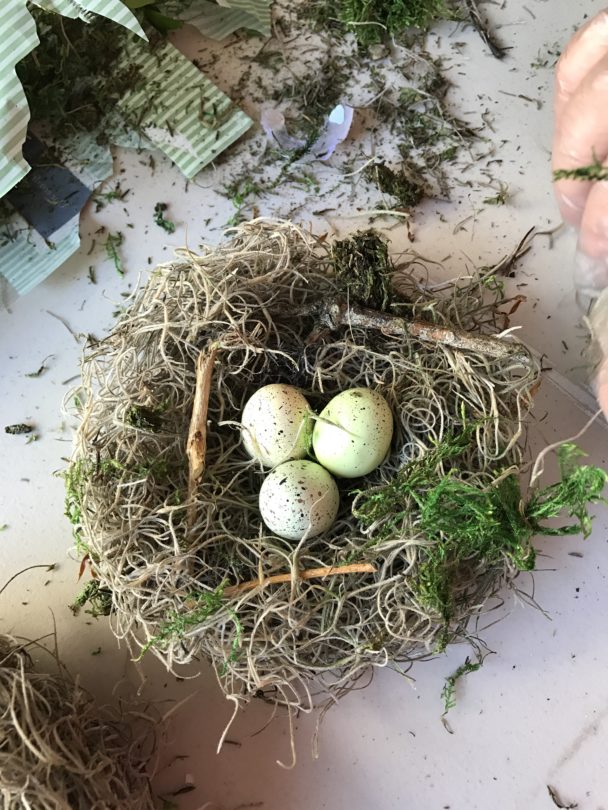 That's it – Voila – Finito!  You have made a really cute birds nest for Spring or Easter.  I plan to place them all over the house.  The supplies cost a total of $25.  We made 8 nests and had enough to make several more.  Depending on the size, you could easily make 20+ nests with the supplies we had.  I'd say that is a tremendous bargain compared to the nest at Magnolia Market.
And after you've made the first one, it will seriously take you about 5 minutes to make the rest.  Super easy, super cute!  Now… go impress your neighbors!