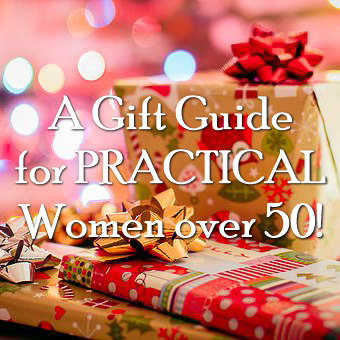 I get tired of gift guides full of things I couldn't care less about like scarves that scratch my neck, a glass terrarium, a zodiac necklace, another oil diffuser or trendy travel mug.  Women our age (50 and fab) are hard to buy for because we are at the point in our lives that if we want something we go and buy it.  But we usually put everyone else first and don't actually go buy those things for ourselves.  So, I think having a list of what a practical woman over 50 really wants for Christmas would be super helpful.  Plus I'm joining in with several other fabulous bloggers to give you some inspiration this Christmas season!  😉
What a Practical Woman Over 50 Really Wants for Christmas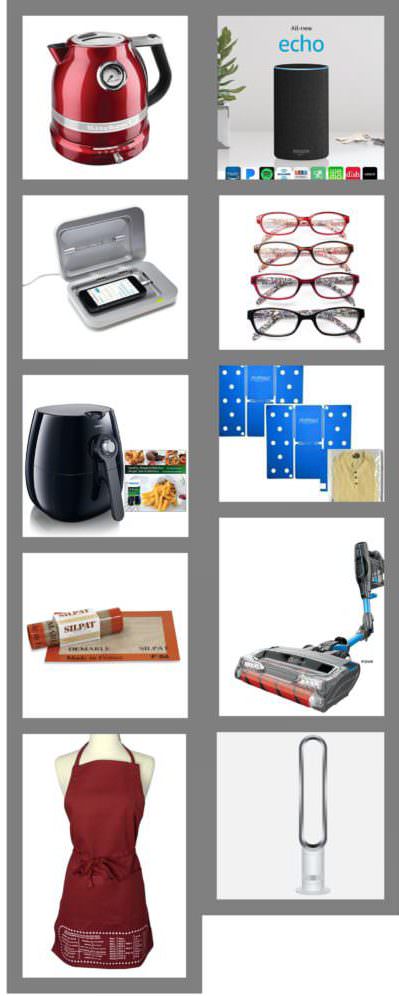 Click on the links below for quick access to each fantastic gift idea!
Twelve pair of reading glasses – So we can find a pair when we need them (minus the pair we can't find sitting on our head).
The Shark Duo Clean vacuum – It's to make our life easier so we can spend time doing fun things like reading a magazine.
Alexa – Turn on music, make grocery lists, ask weather questions… all within earshot.
PhoneSoap Smartphone Sanitizer – This is fantastical!  Who wouldn't want this?!
Dyson Tower Fan – For those of us who don't want to feel like we need another shower just after getting dressed. #TheStruggleIsReal
Flip Fold T-shirt folder – I fold a lot of the Misters undershirts/t-shirts and would LOVE this.  Plus, your closet or dresser will look so organized.
Cheat Sheet Baking Apron – I've had to Google this info with sticky hands so many times.  Now it's right there on my lap!
Philips Air Fryer – Good ol' southern fried food at 75% less fat?  Yes, please.
KitchenAid Electric Kettle – Coffee or Tea drinkers want cute stuff sitting on their stove too.
Silpat Non-stick baking sheets – Easy to clean and microwavable. For those who want to be like Martha S. but hate to clean up.
I didn't add in the mushy gushy ideas like the personalized photo album or calendar of the grandkids or the Alaska cruise, kinda thought those were a given.  😉  Hope your shopping has been made a little easier and if you need another person on your list… you can add me!  🙂

MERRY CHRISTMAS!
Thank You for Joining me for the 2017 Christmas Gift Guide Blog Hop hosted by
Barb Garrett and The Everyday Home.   Please visit all of these Gift Guides below. 
Save
Save
Save
Save
Save
Save
Save
Save
Save
Save
Save
Save