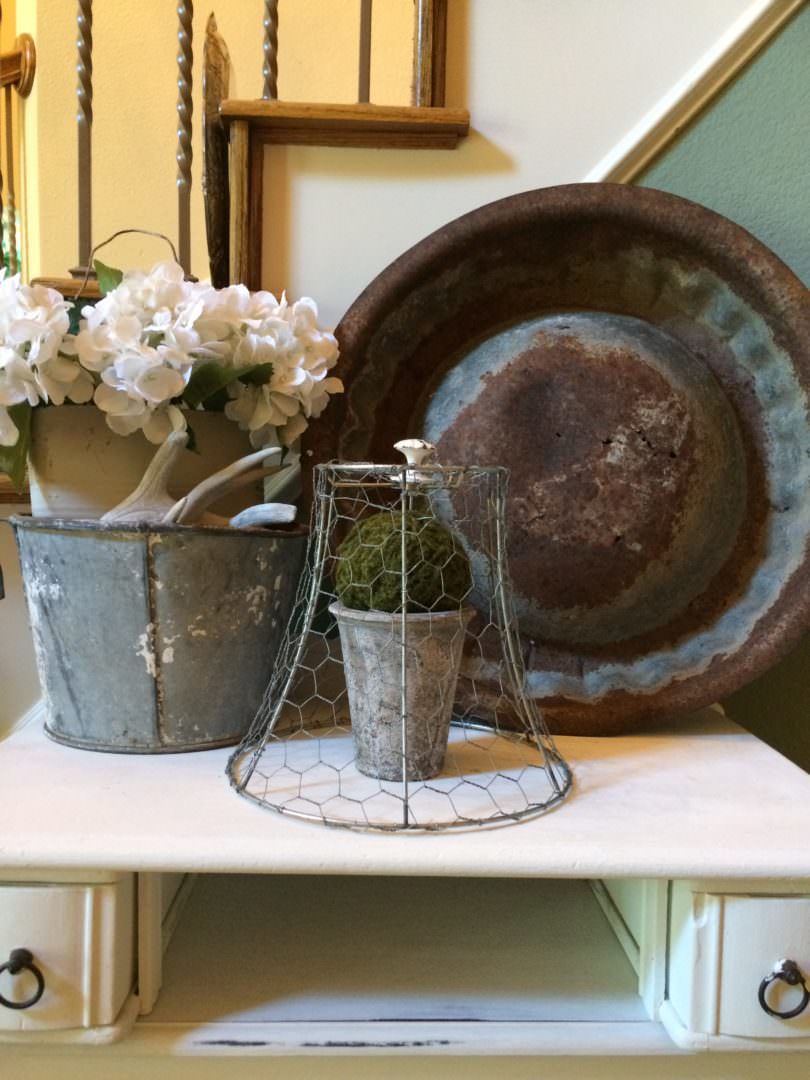 Have you heard of a Cloche?  It has a few different meanings but I'm going to talk about the one Merriam-Webster defines as – a bell shaped dome cover made of glass or plastic used to display or protect ornamental objects.
I have a glass cloche but really use it more for highlighting things rather than protecting them.   This weekend I decided to make one out of an old lamp shade and chicken wire.  I know what you're thinking – that's going to be wacky and you hesitate to look.  Almost like the person in the circus with two heads.  So weird yet intriguing that you can't help yourself.  I understand.  I had a similar reaction when I thought of it.
But it turned out so cute y'all!  I think you're going to want to make one for yourself.  So here's the 411 on the DIY.
Supplies for a Chicken Wire Cloche:
Old Lampshade
Chicken wire
Drawer pull of knob
Zip ties
Needle-nose pliers
Scissors
Wire cutters
Start with buying or using an old lampshade.  This one was $2.49 from the thrift store.  I thought it had a nice shape and was the right size for what I needed.  Cut off the entire fabric cover.  Hopefully you'll get one that has the attachment at the top.  If it is separate, it's okay, you can still use the chicken wire to secure it together.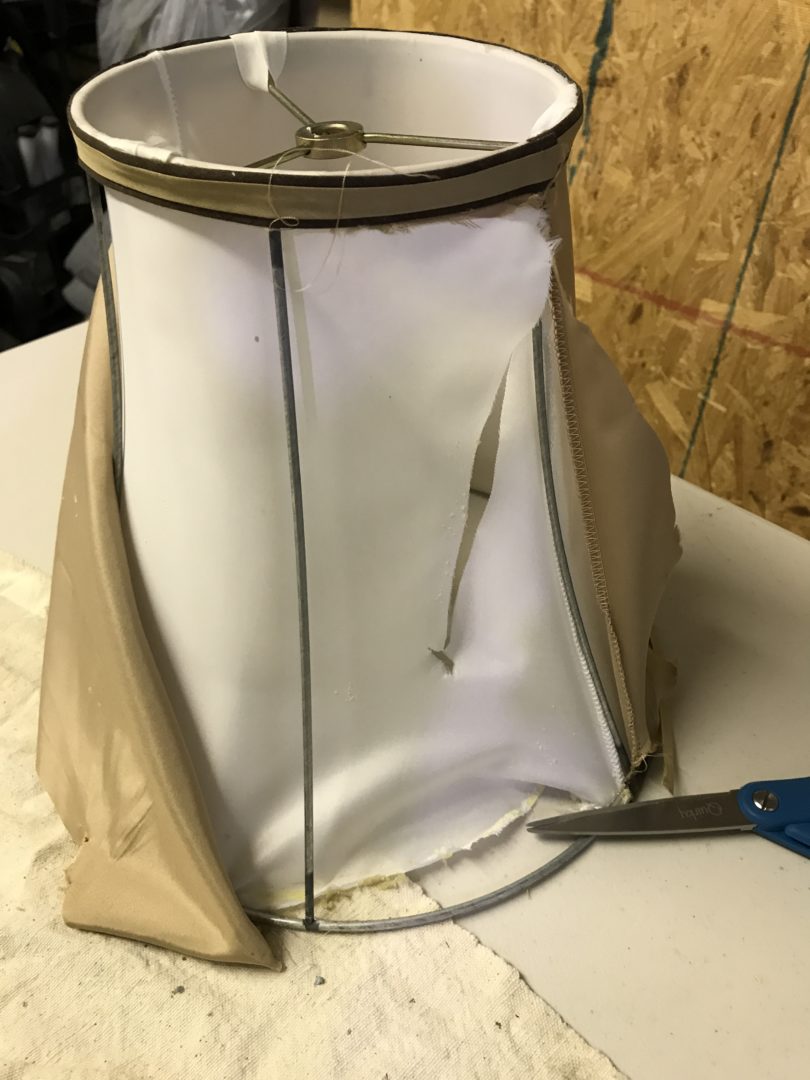 We started with a 40 inch square piece of chicken wire.  Place the shade on its side along the edge towards the middle of the 40″ piece.  Roll it into a cone shape.  You'll have extra but this seemed to be the easiest way to cover the shade with minimal zip ties and pulling.  Once it's rolled, use the zip ties to secure it in several places.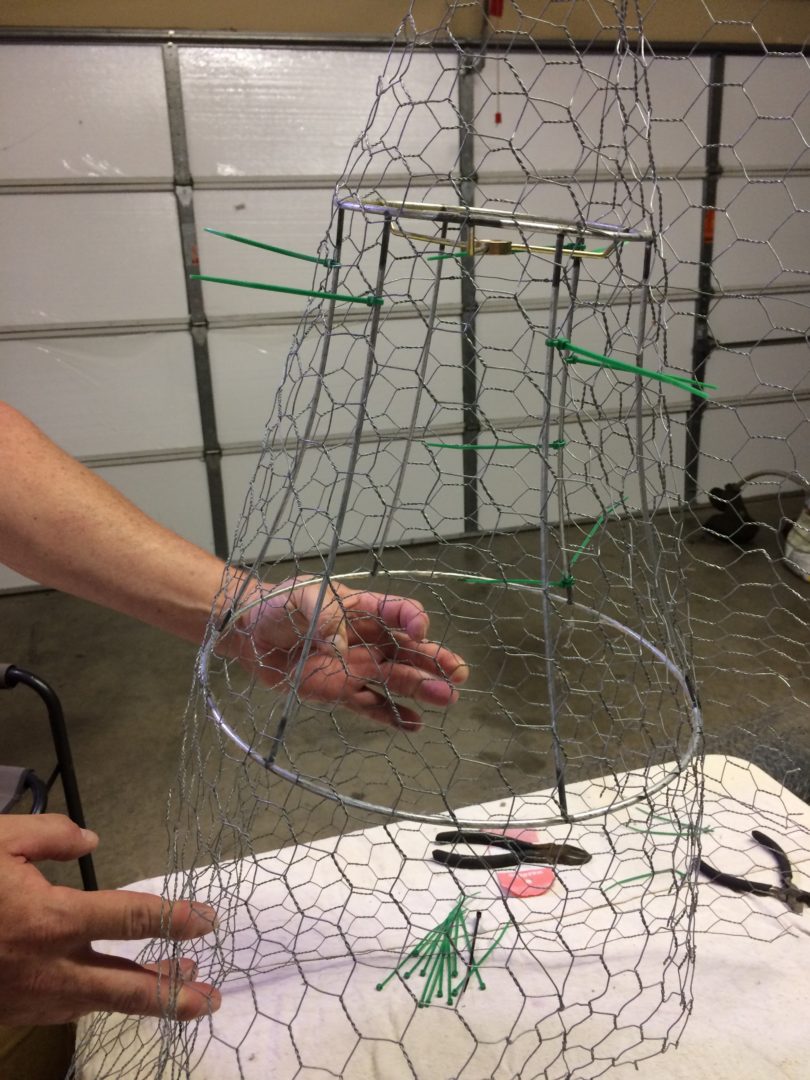 Cut the excess off of the bottom leaving plenty to wrap around the bottom of the base to secure it together.  Do the same to the top.  Be careful not to cut too much off.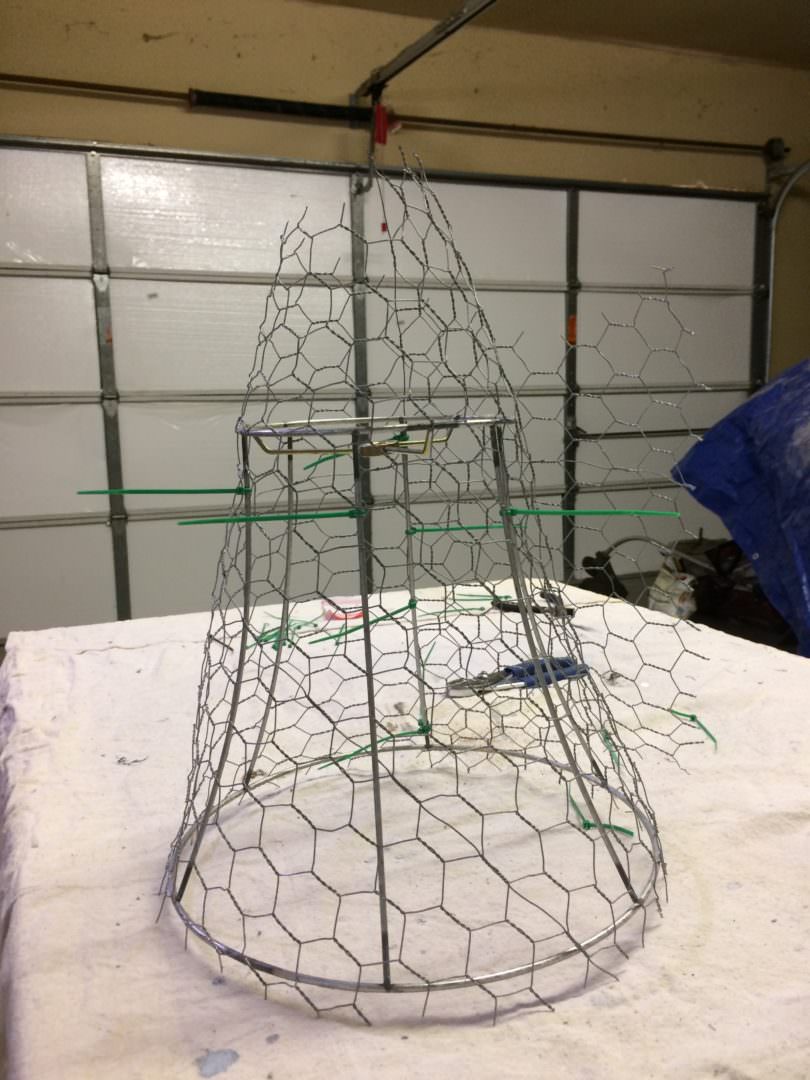 You'll want to cut 18 – 20 small pieces from the excess chicken wire.  We used the pieces like clips to curl around and secure together the lampshade base and chicken wire.  They are barely noticeable.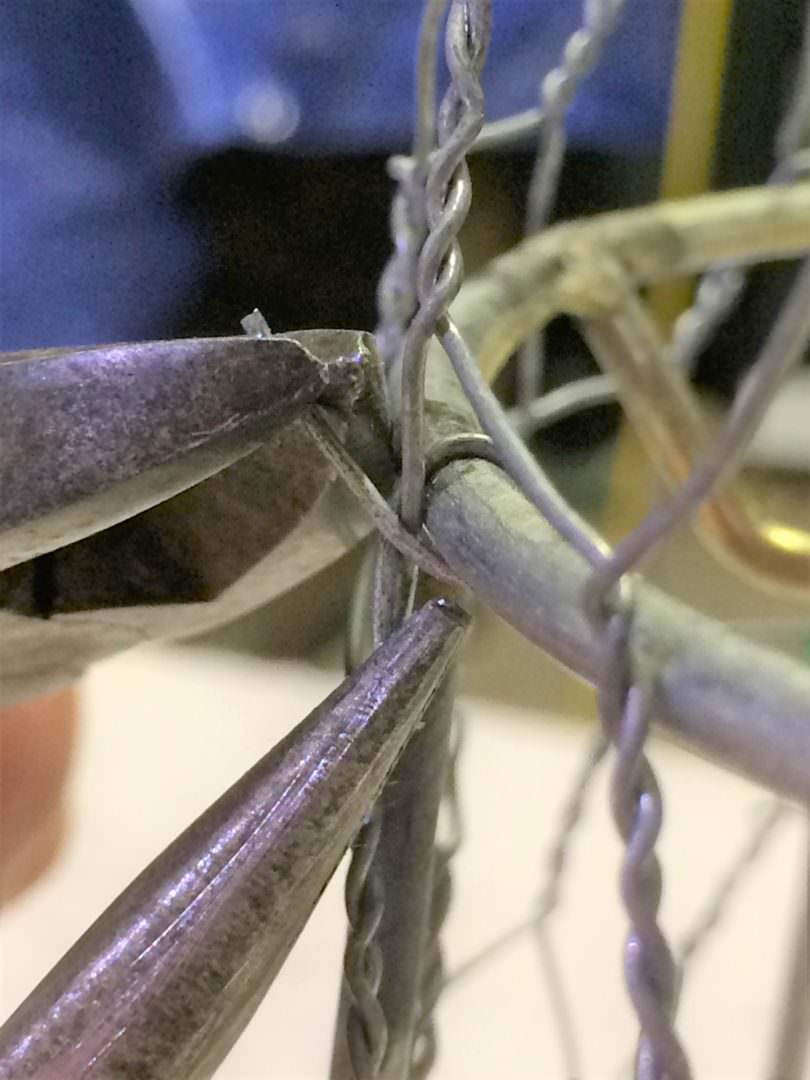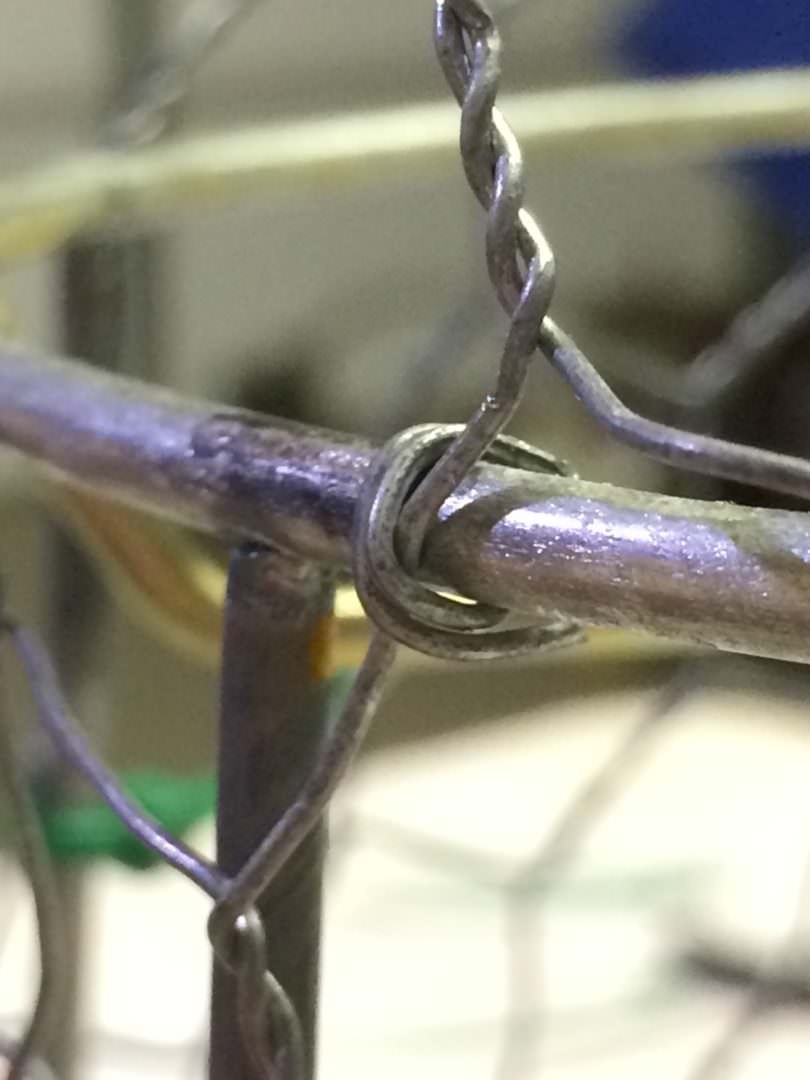 When you have everything attached, you'll start shaping and bending the chicken wire around to mold it to the lampshade.  It's really easy.  Once you like what you've done, cut the zip ties off and curl the base under.  We used the needle-nose pliers for the bending and saved our fingers.
I had left over drawer pulls from other projects so I chose one to use as a handle for the cloche.  I got all of these from Hobby Lobby (50% off of course).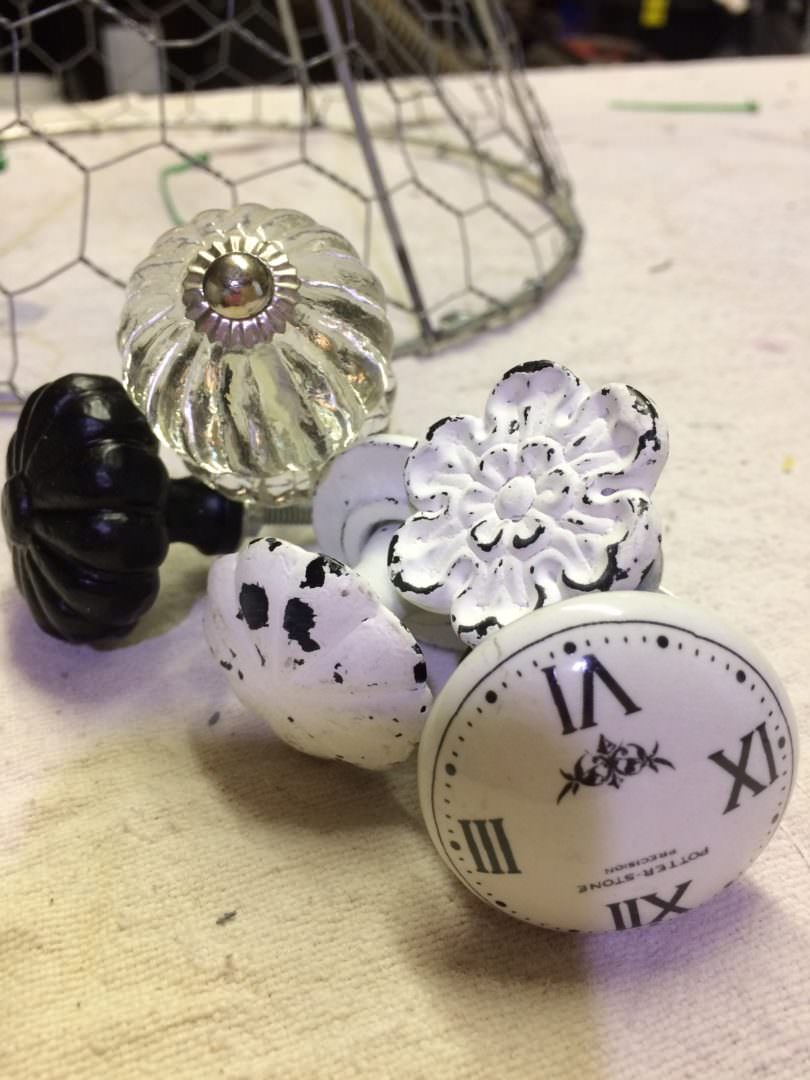 Different ideas to decorate a cloche
There are so many things you can do to decorate your chicken wire cloche.  I intertwined a black silk ribbon for this look and sat the cloche on a silver tray to make it a little more elegant.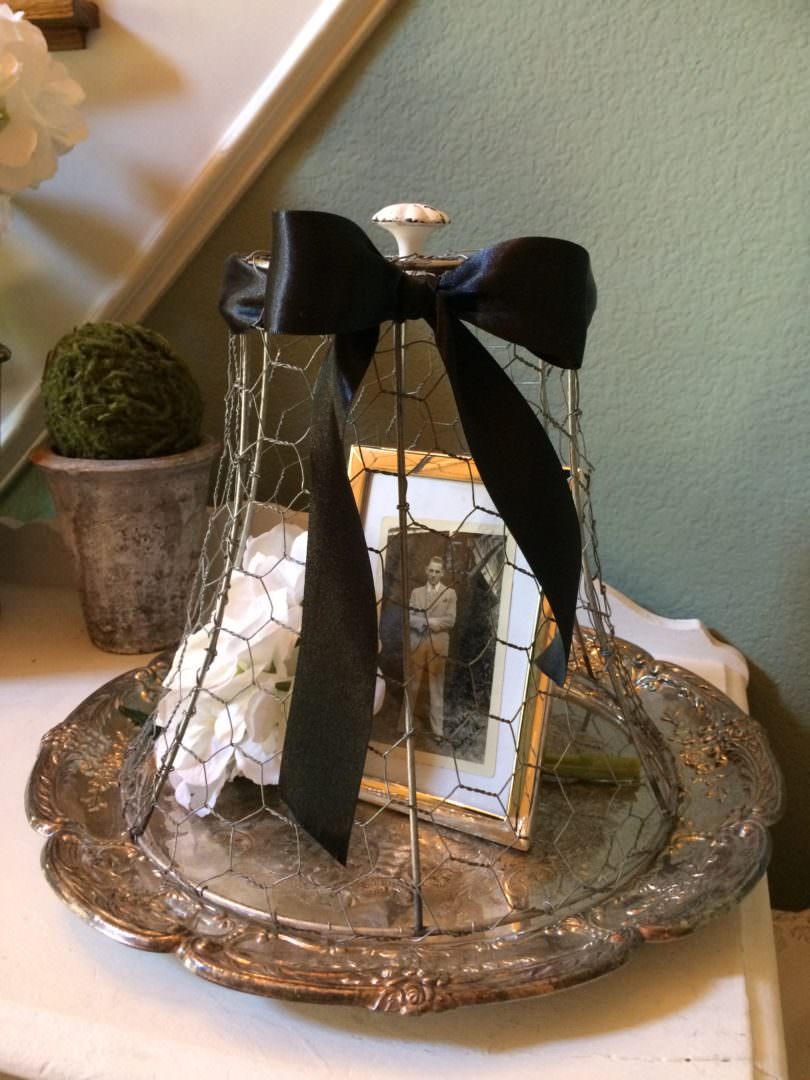 This has a more rustic look with four layers of twine wrapped through the top.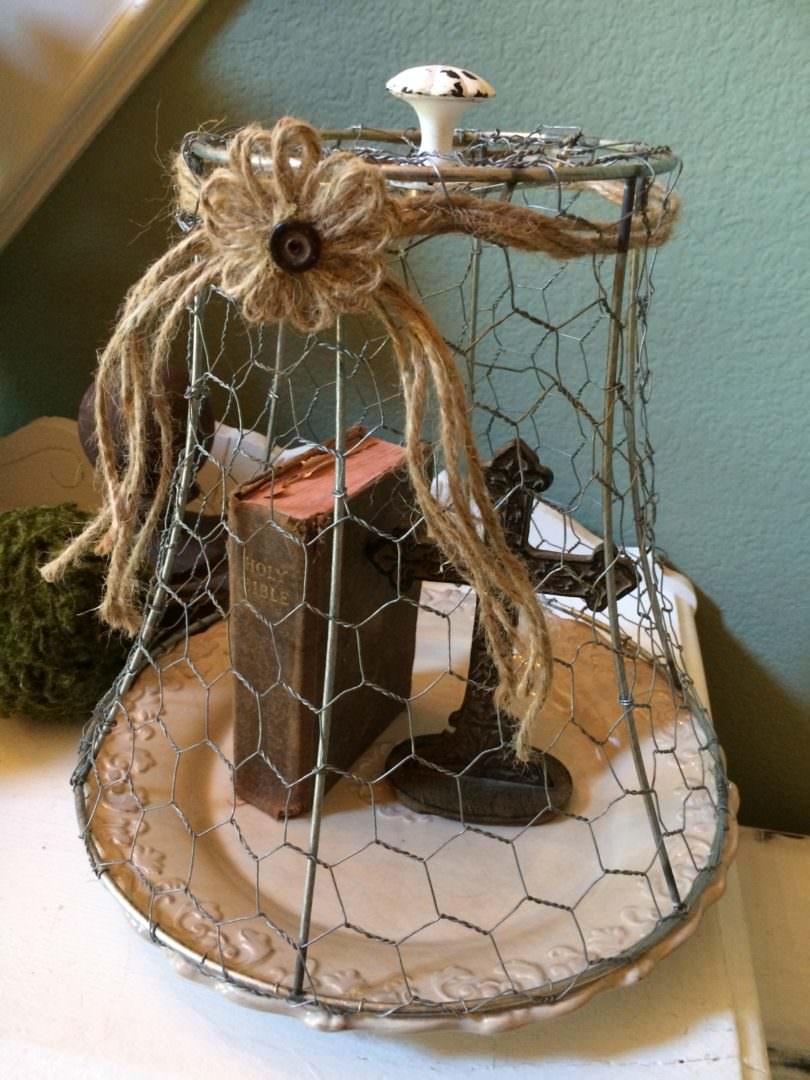 You can also wrap strips of old fabric around it for a shabby chic look!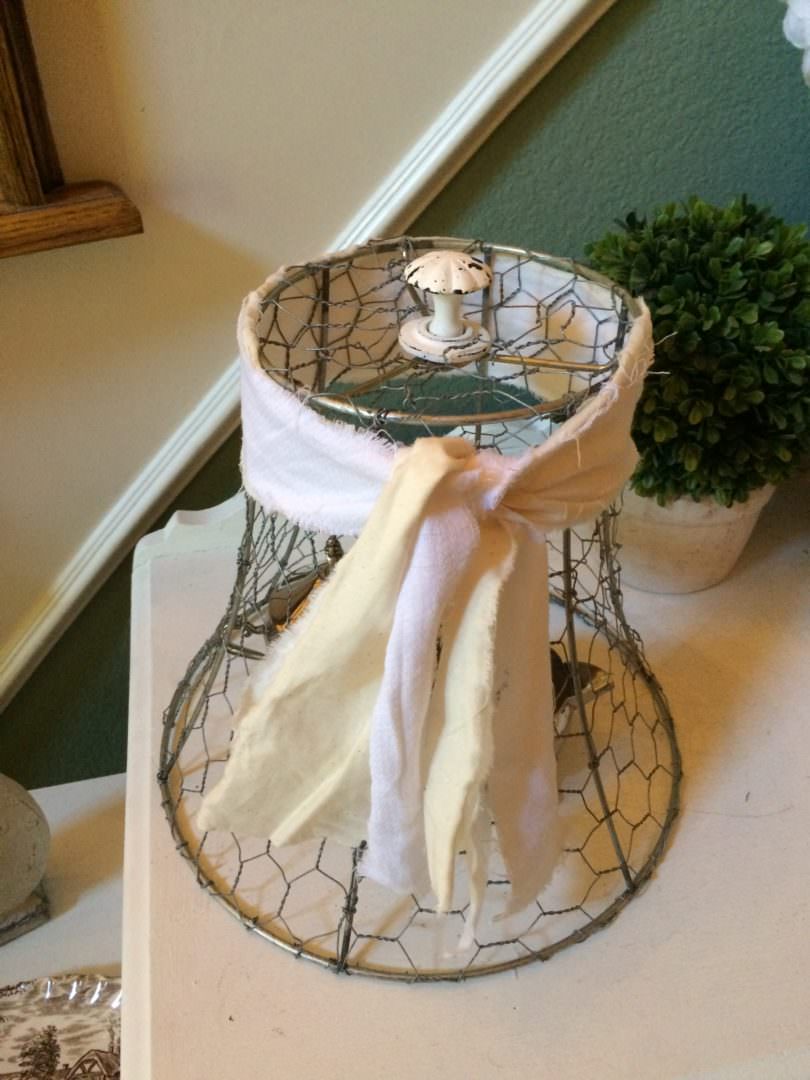 And anything goes when it comes to putting things under a cloche.  I think items seem to be emphasized or look a little more special.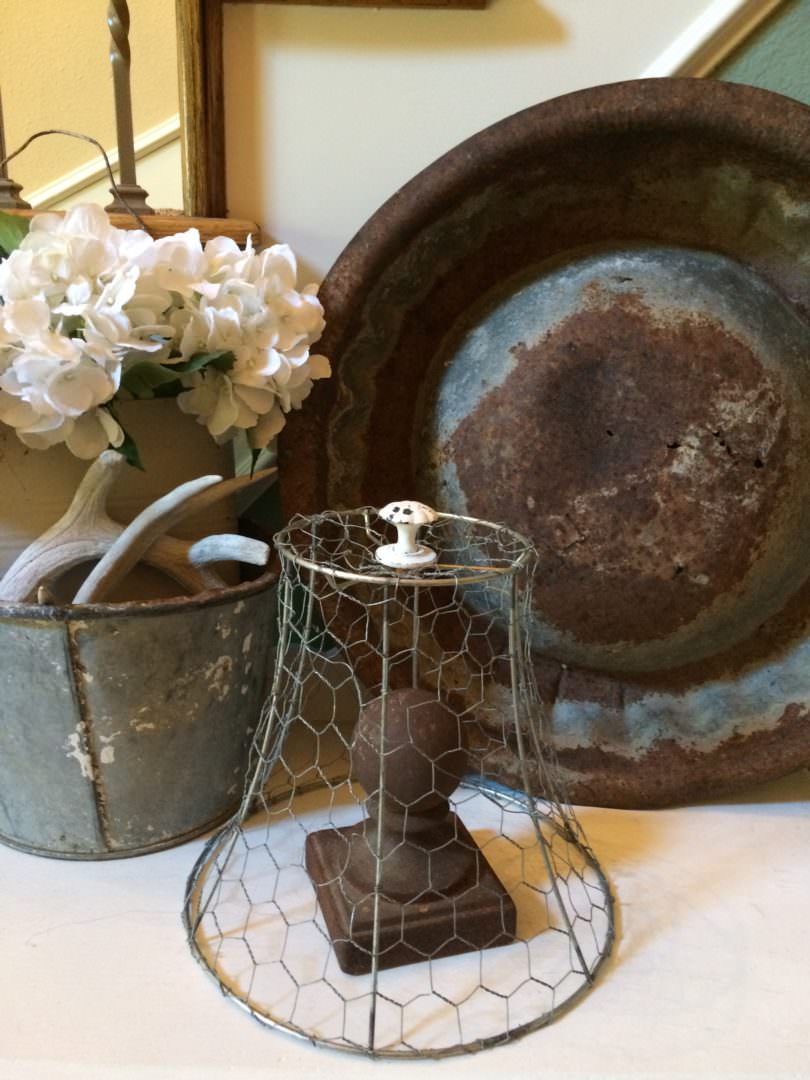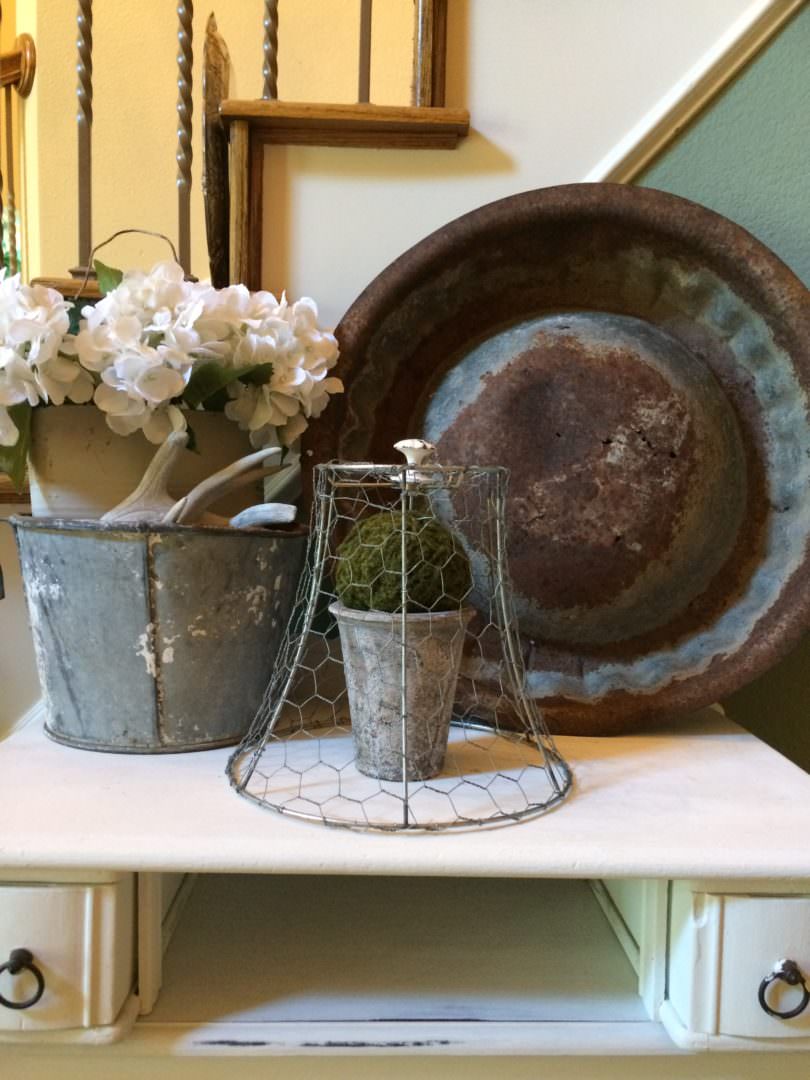 It took us about an hour and a half to put this cloche together.   I love it and will put it to good use.   Let me know if you plan to make one and what you think you'll do with yours?  I bet you have great ideas!
Save
Save
Save
Save
Save
Save
Save
Save
Save
Save
Save
Save
Save