If you follow me on Instagram you've seen my fall pictures or if you've seen a couple of previous posts like here and here, you've heard me say – I love me some fall.  Well I do because it's all fantabulous!  I've also mentioned that it looks like Hobby Lobby vomited all over my house during the fall season too.  Well, one of those decor items is my wonderful woodland autumn tree.  It's so adorable and festive and rustic and fun and glitzy and woodsy and shiny all at the same time.  Aaaaahhhhh – I love it!
Here's how you can make one too!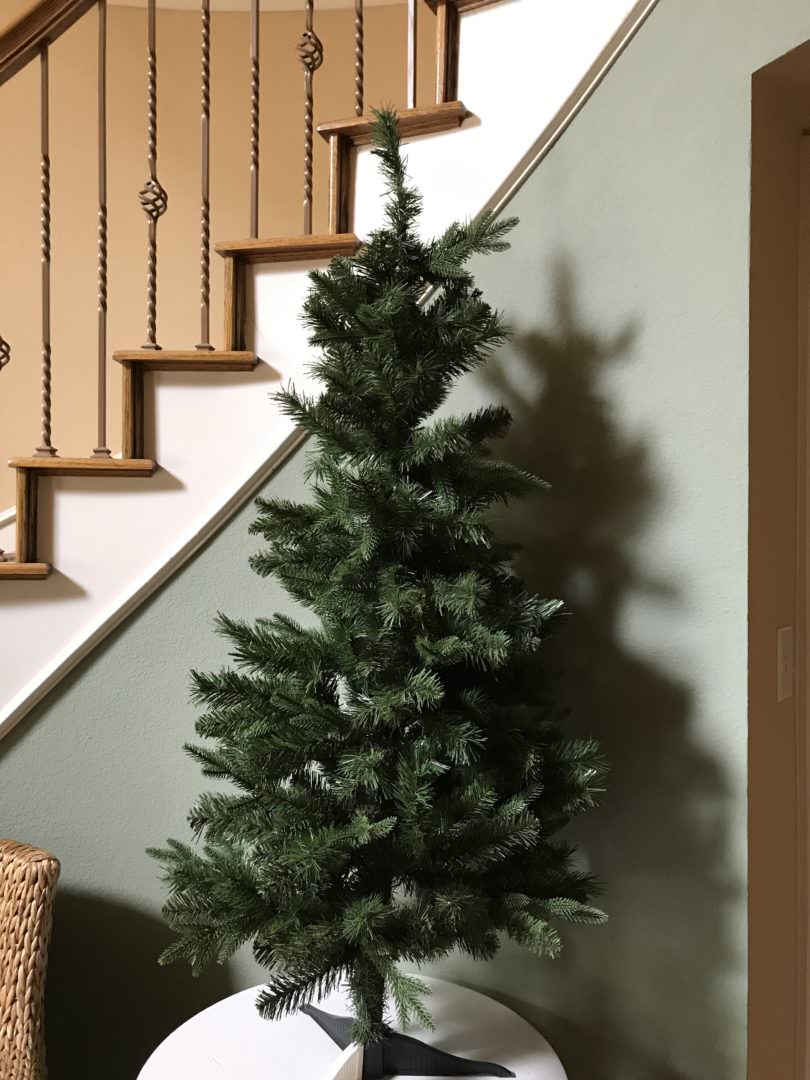 Start off with a Christmas tree.  I know this one isn't much to look at.  It even has a broken leg on the stand.  But about 3 years ago it was marked so cheap that it hopped right into my basket.  Hello and thank ya very much.
I'd always wanted an Autumn Tree.  Just like the one you see as you enter Hobby Lobby at Easter time (just kidding it's more like July 4th – LOL).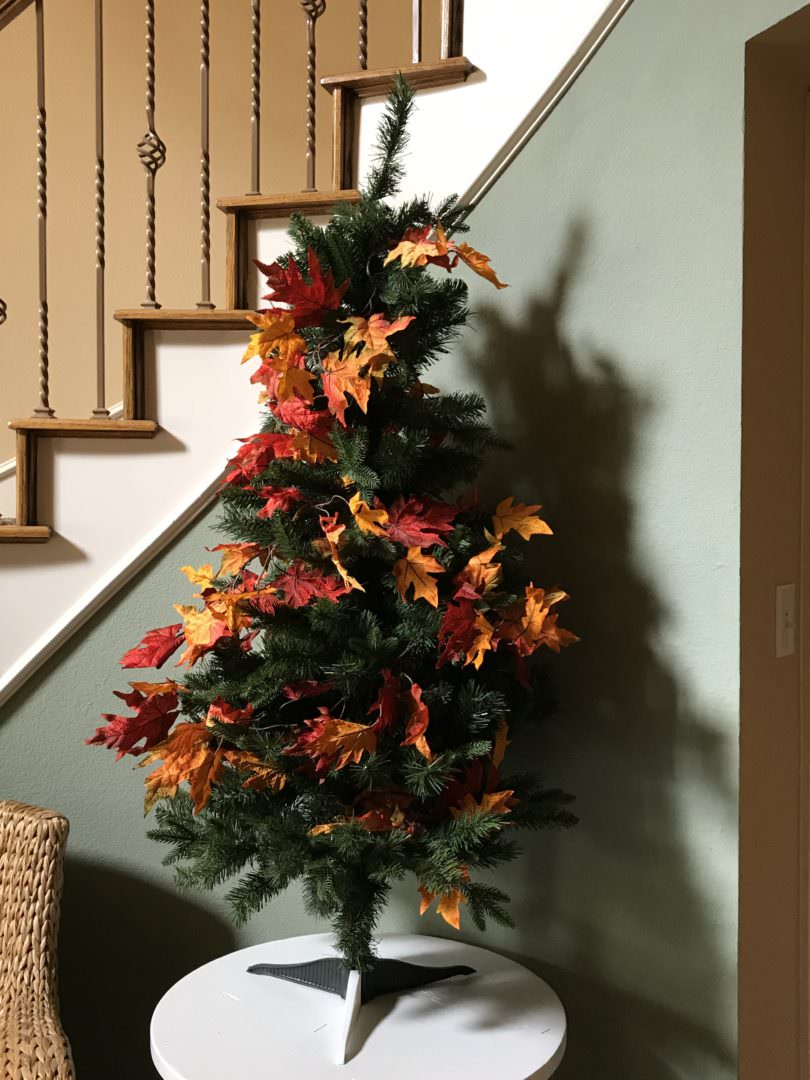 Next is to wrap it with leaf garland.  This 4 foot tree took two strands.
Now tuck or hang the woodland creatures.   Some people would add the decor picks right after the garland but I want some of the little cuties to look like they are peeking out of the branches.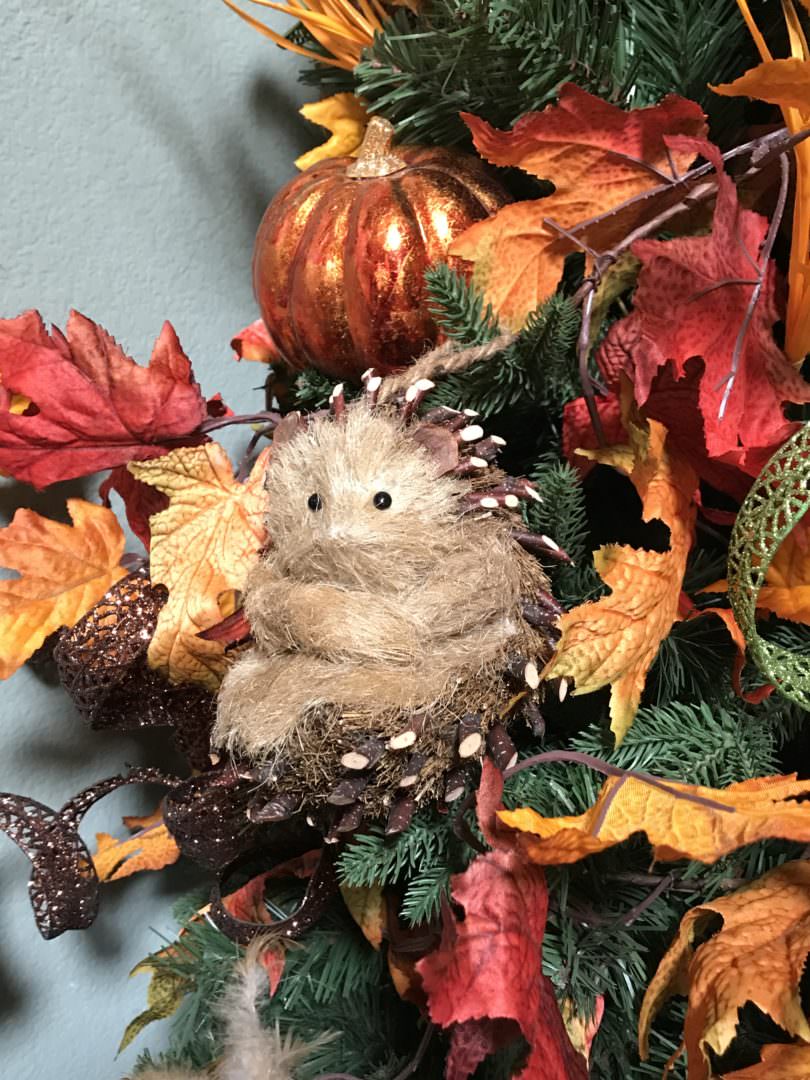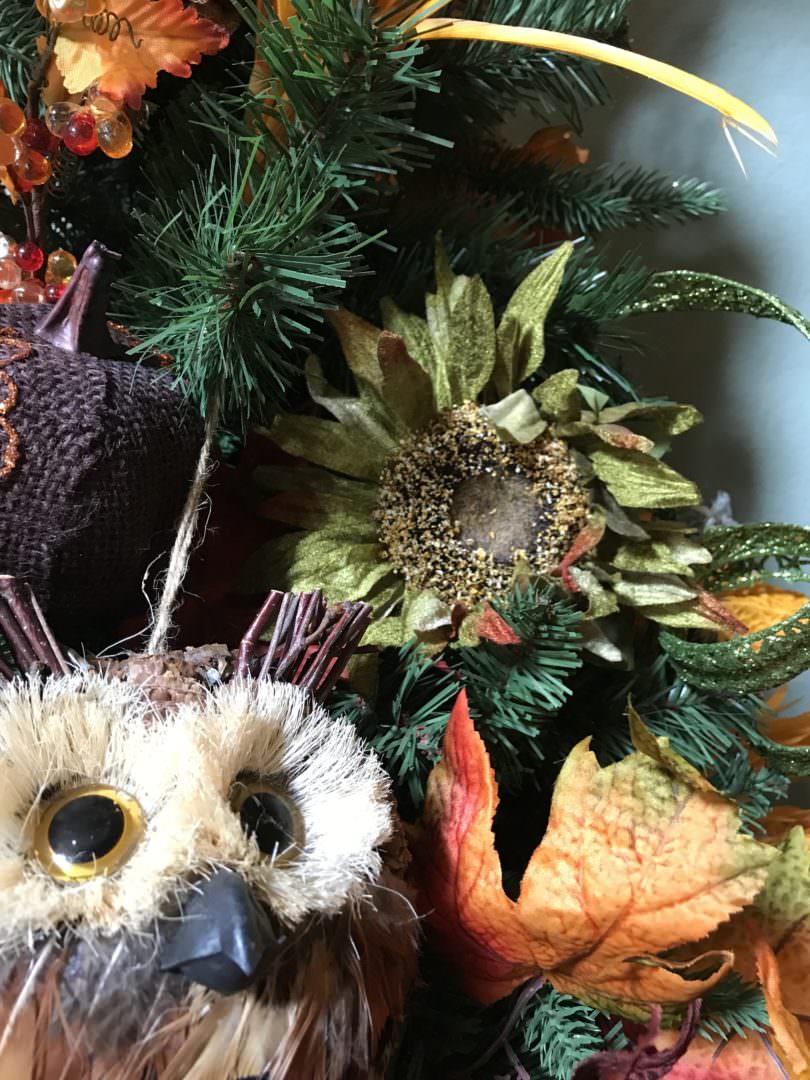 I also use a mix of rustic and glam together for added interest.  So add things that shine and sparkle to rough and natural.  Besides the animals, my stems are pumpkins, sunflowers, berries, etc.  All different in texture and color.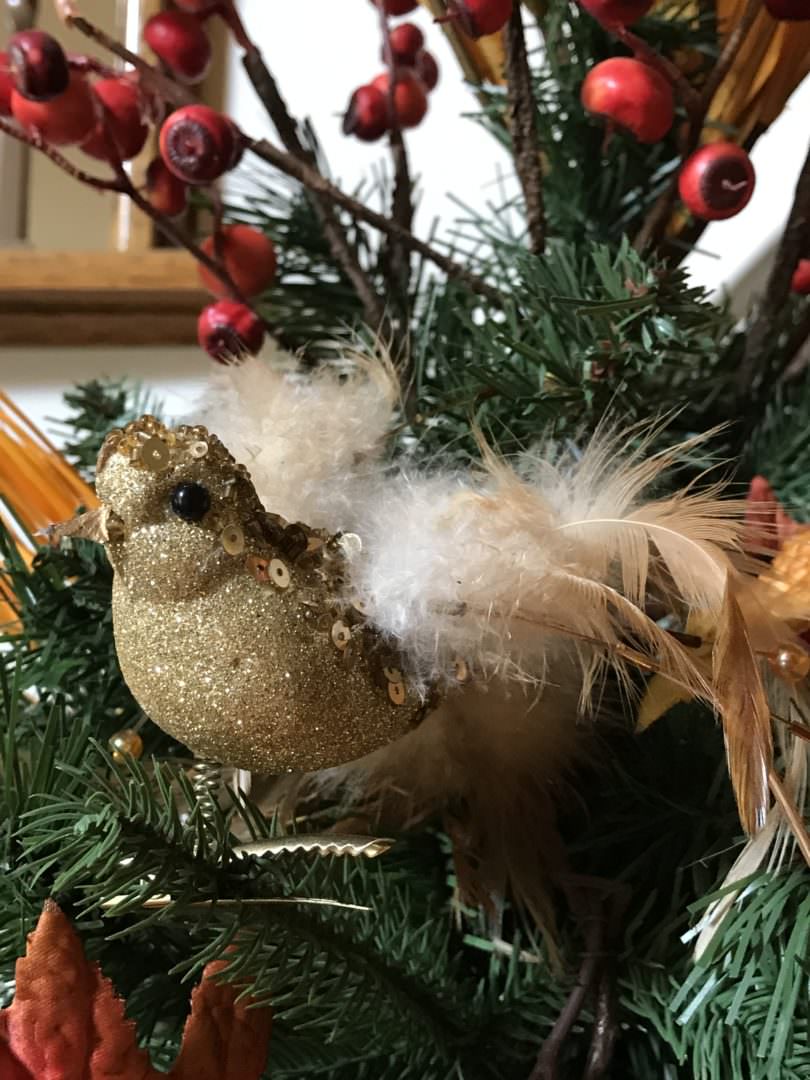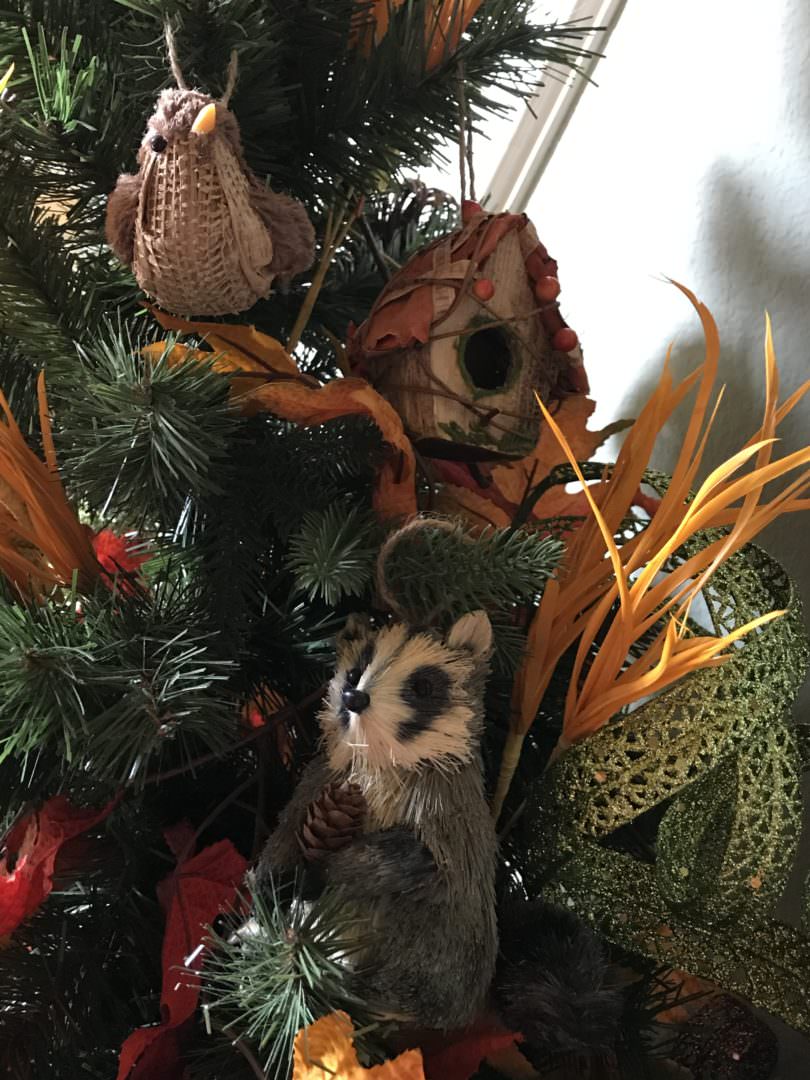 Who doesn't love little raccoons, birds, hedgehogs, squirrels, owls and a fox or two?  Okay, if you don't, don't tell me.  🙁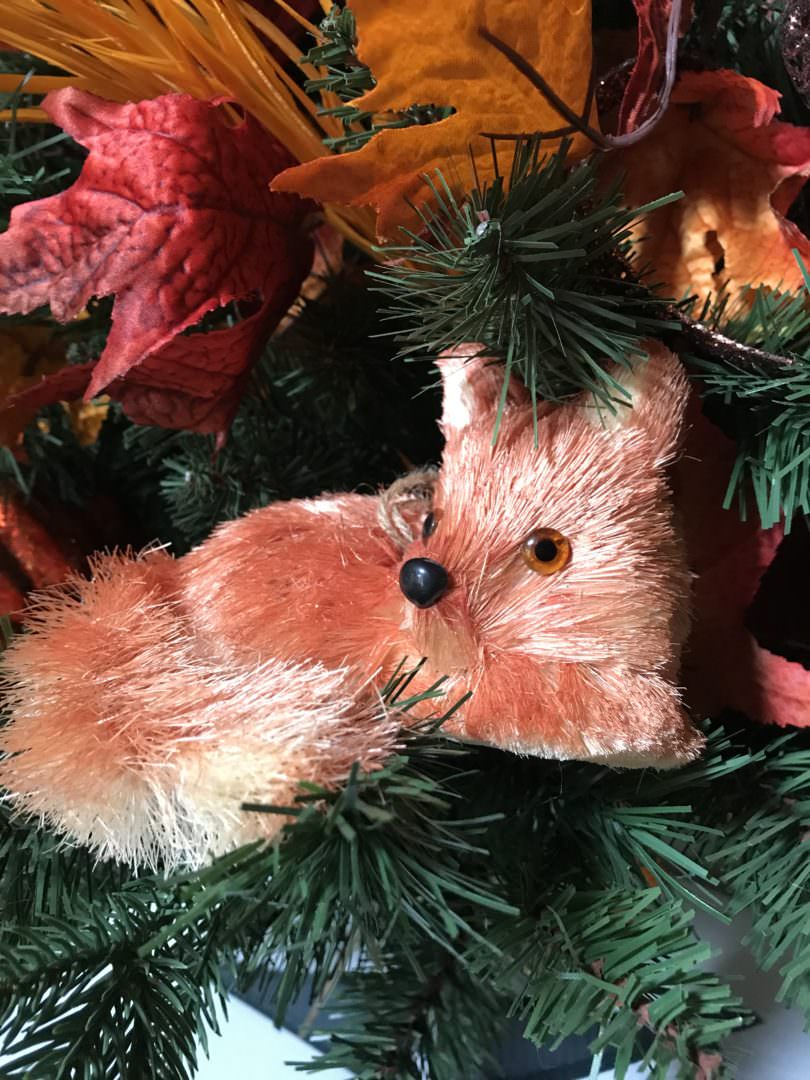 Last is the crazy hair I put on top.  It's not really hair but it looks almost like a Rooster tail.  Actually, now that I see it in a picture, it kinda looks like fire.  Oh well, you can add whatever you want.  At the "end of season" sales, I'll pick up things to add to it next year.  It makes me look forward to fighting with the small attic door and dragging it out again next year!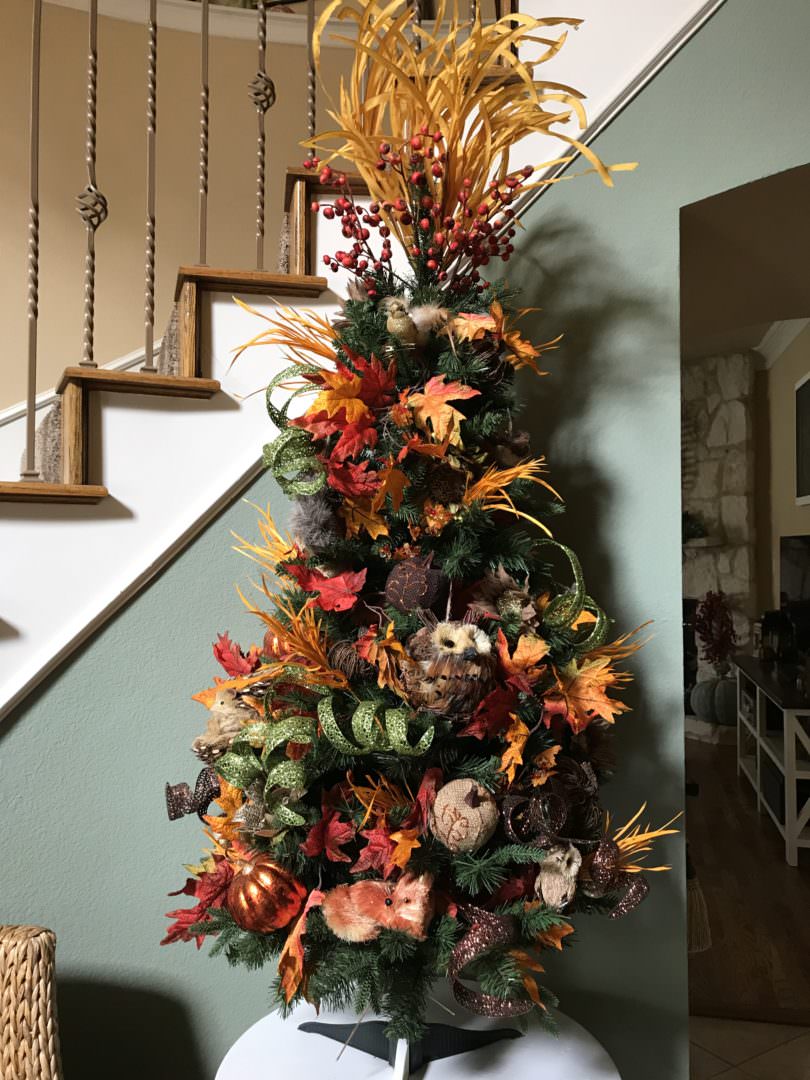 There you go.  Simple as that.  My Wonderful Woodland Autumn Tree!
Save
Save
Save
Save
Save