Happy December friends!  I remembered that during the Christmas Farmhouse tour, you didn't get to see our bedroom.  So today I thought I'd share what I did in there to hopefully inspire you to decorate your bedroom too.  Because the bedroom is fairly small, I feel the Christmas decorations should be simple to keep it relaxing.  So here's some Christmas decor for a small farmhouse bedroom.
Christmas Decor for a Small Farmhouse Bedroom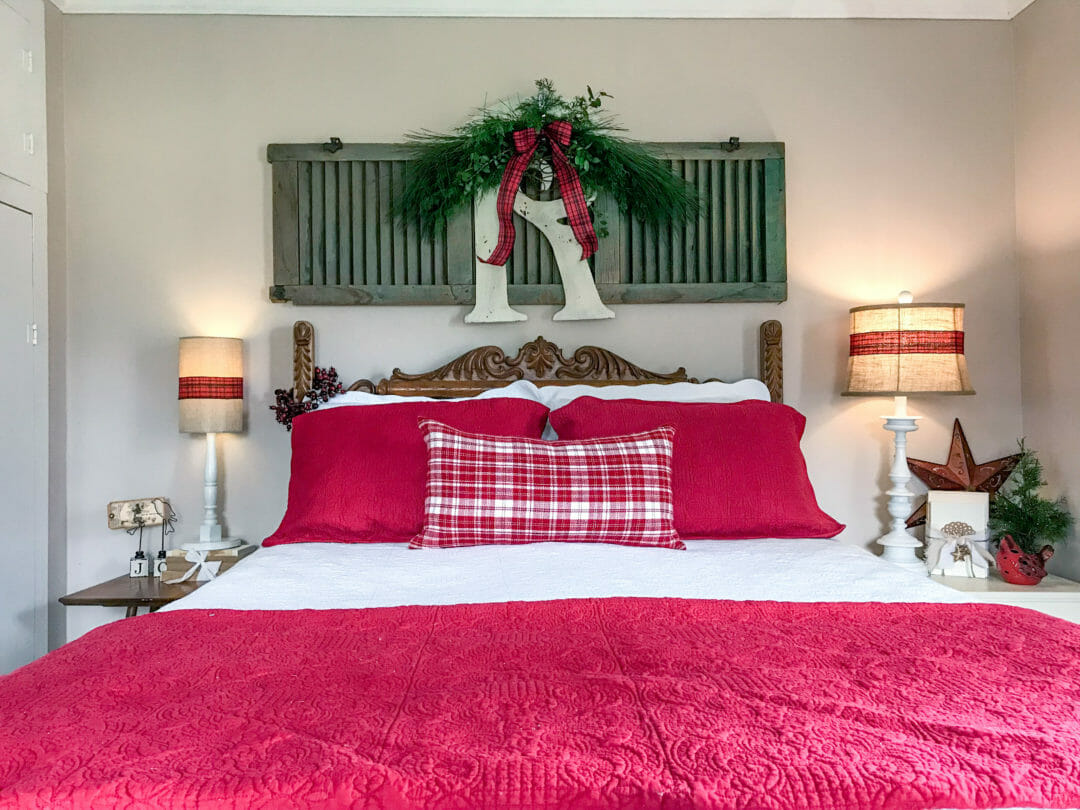 If I made a list for Santa, I'd ask him to push the wall out about 5 foot so I could fit in a king size bed and open the closet door all the way.  But as nice as that would be, it's never happening.  Oh Santa would if I asked, but I'd rather spend the money on a new house (insert winky face and a big-fat-all-teeth-showing grin).  So instead the decor is about color and fresh greenery of course.  Can't do without the greenery!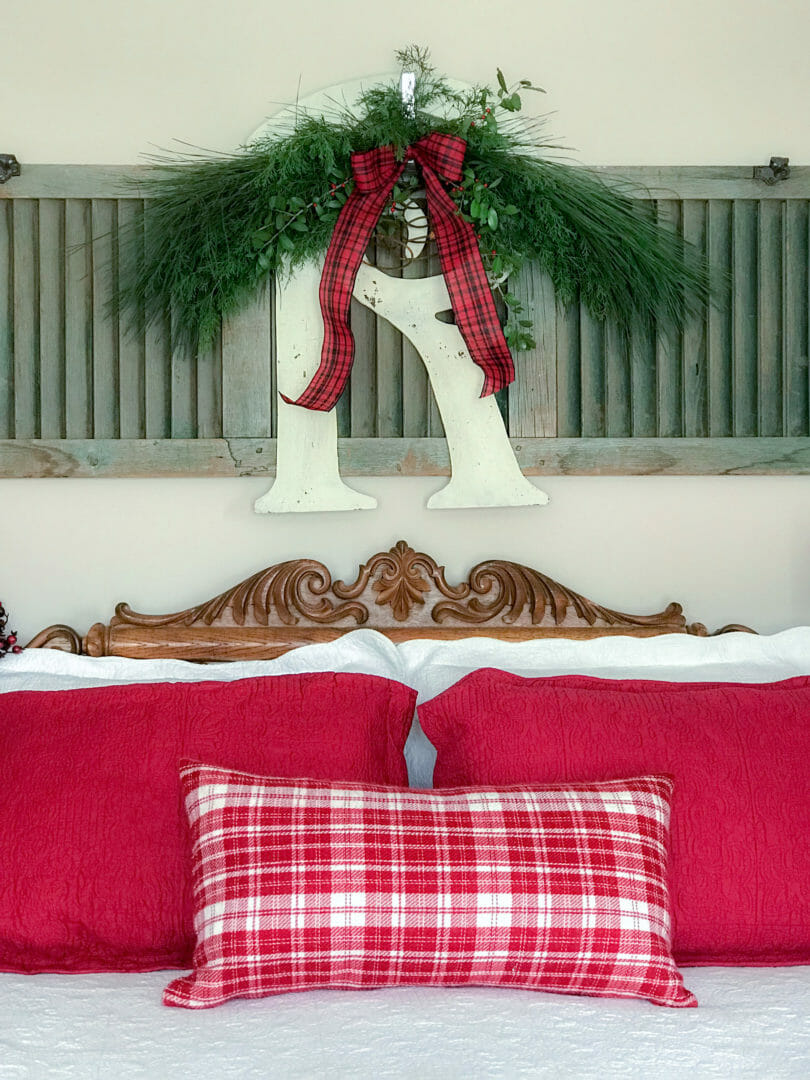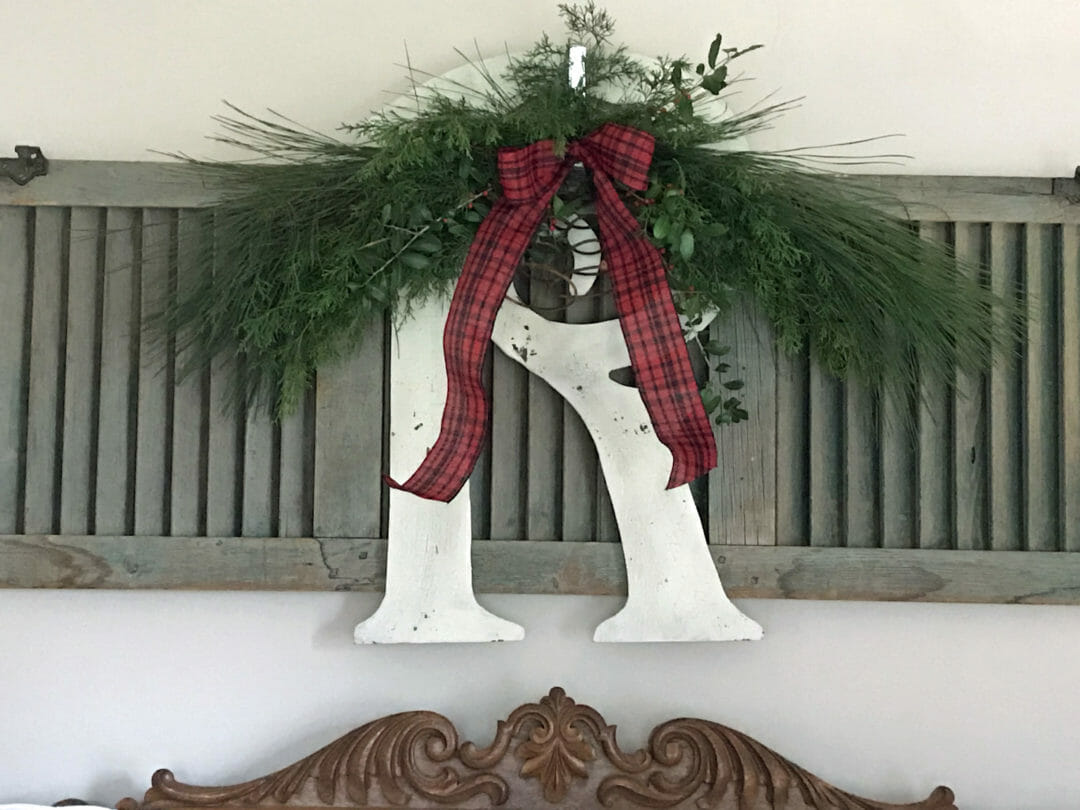 The shutter and wooden "R" always hang there but the added touch of live greens makes it much more festive.  When I put together the swag of greenery, I used two old rusty bed springs to mimic a bell.  I think it turned out super cute.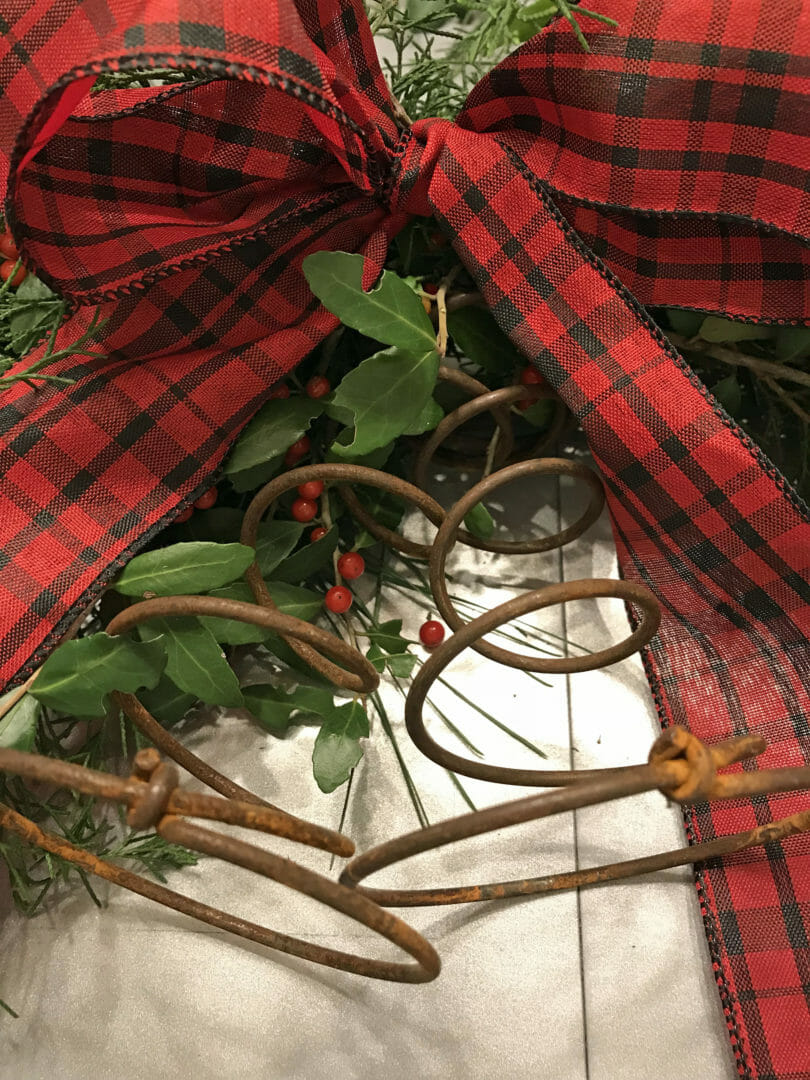 One of our daughters lives here full time and uses the closet in our bedroom because her room doesn't have one.  I keep saying – gotta love old houses – and one day it might not sound so negative but for now, this place comes with rolling eyes, grunts and groans all day long.   With that said, the Mister's bed side table is small and still partially blocks the closet door so he gets a cranberry wreath hanging on the corner of the bed instead.  He doesn't care but because I care, I decided to add left over ribbon to both lampshades which pulls things together.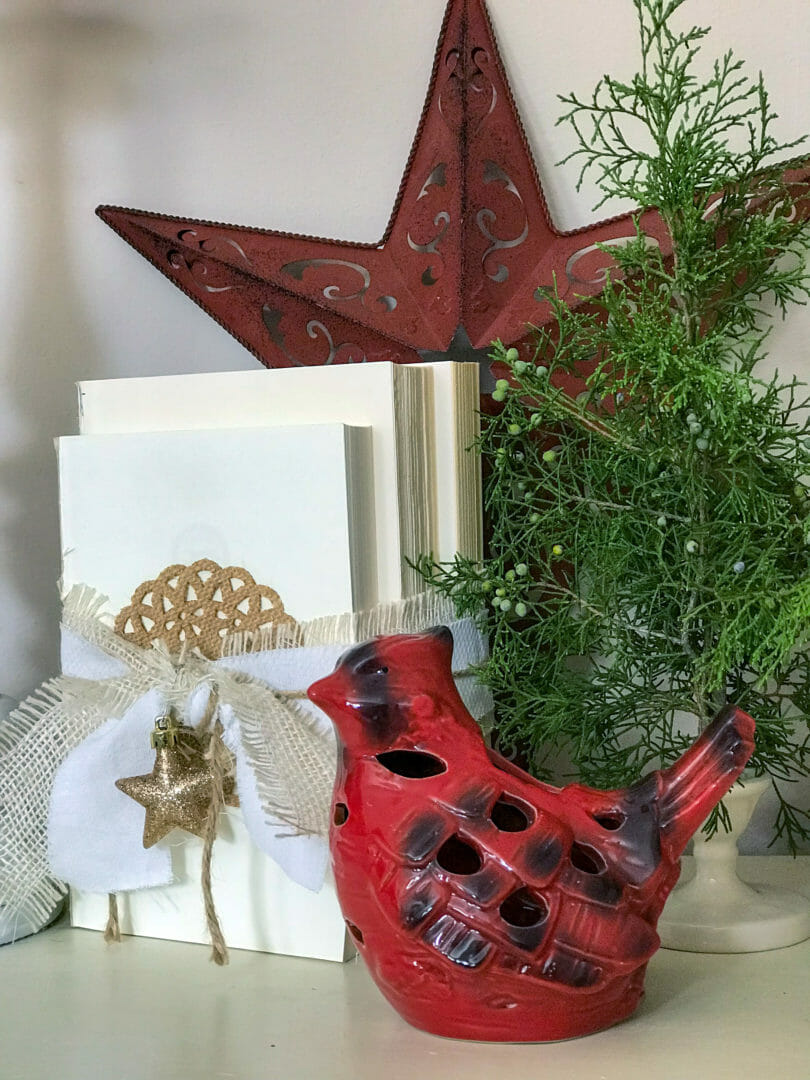 I think my favorite thing about the bedroom is the fresh tree on my bedside table.  It's just the end of a cedar limb but I thought it looked just like a tiny tree so it sits inside a cupcake holder that I turned upside down.  The underside of the cupcake holder has a hole in it so I stuck the limb in the hole with a bit of water and voila, a mini Christmas tree stand.  I'm a genius I know.  Just kidding.  Pure fluke but I love it.  And after adding a tiny ornament to the deconstructed books and a few other red decor items, I think my work here is complete.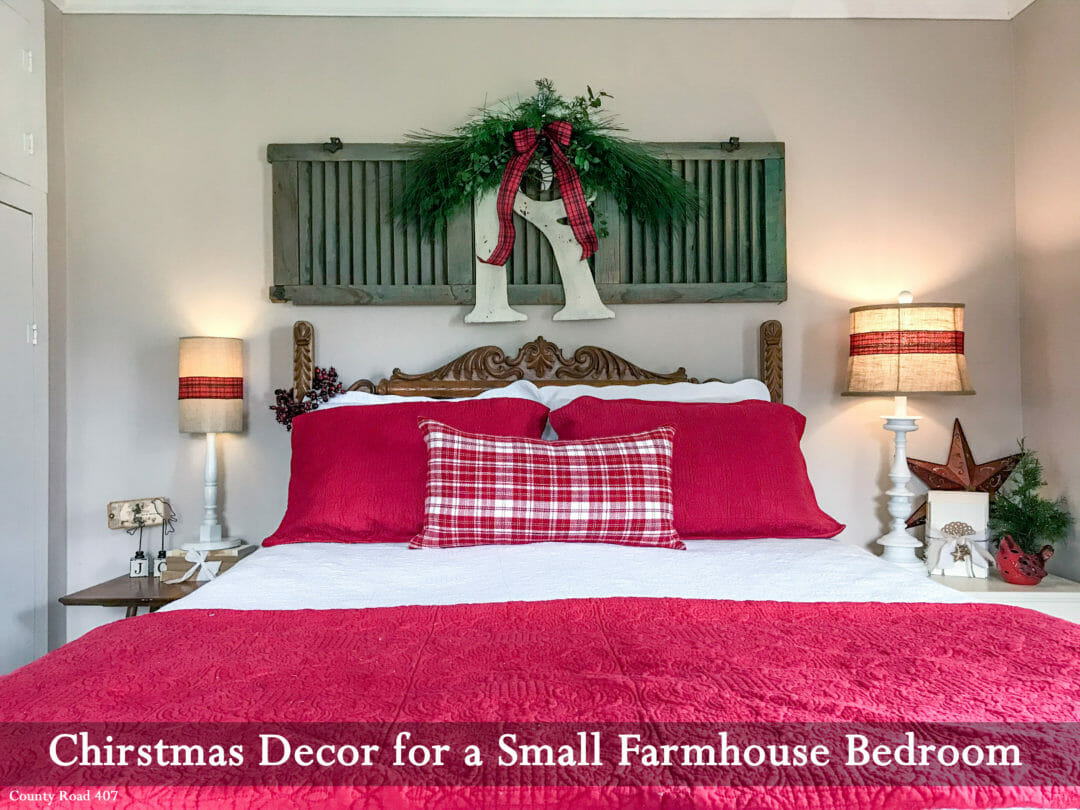 It's simple, cozy, comfy, clutter free, Christmasy and festive – goal accomplished.  It's not to late to do something festive to your bedroom.  It will make a huge difference in the way you feel when you walk in and get ready for bed.  Even if you just throw on a decorative pillow or add Christmas ribbon around the lampshades.  What about hanging mistletoe at the doorway or buying holiday sheets like these, these or these?  Whatever you decide, make it special and make it different than the everyday.
Merry Christmas Friends!