As I think back on 2017 and realize what a great year it was, I look forward to 2018 and wonder what I want to accomplish in my life, my house, my relationships.  Do you do that – reflect and look forward?
I'm not a big New Year resolution maker but certainly want to be a better person, a better wife, mom, neighbor, etc., but this year I'm adding to the list.  I want to be a better blogger!  Blogging is for you as much as it is for me so I want to ask YOU what YOU'D like to see more of or less of from County Road 407.
Don't worry about hurting my feelings, you won't.  I'm ready!  I have on my thick skin whatever-you-say-bounces-off-me-and-on-to-you suit.  😉   So get started and take my 2018 Reader Survey!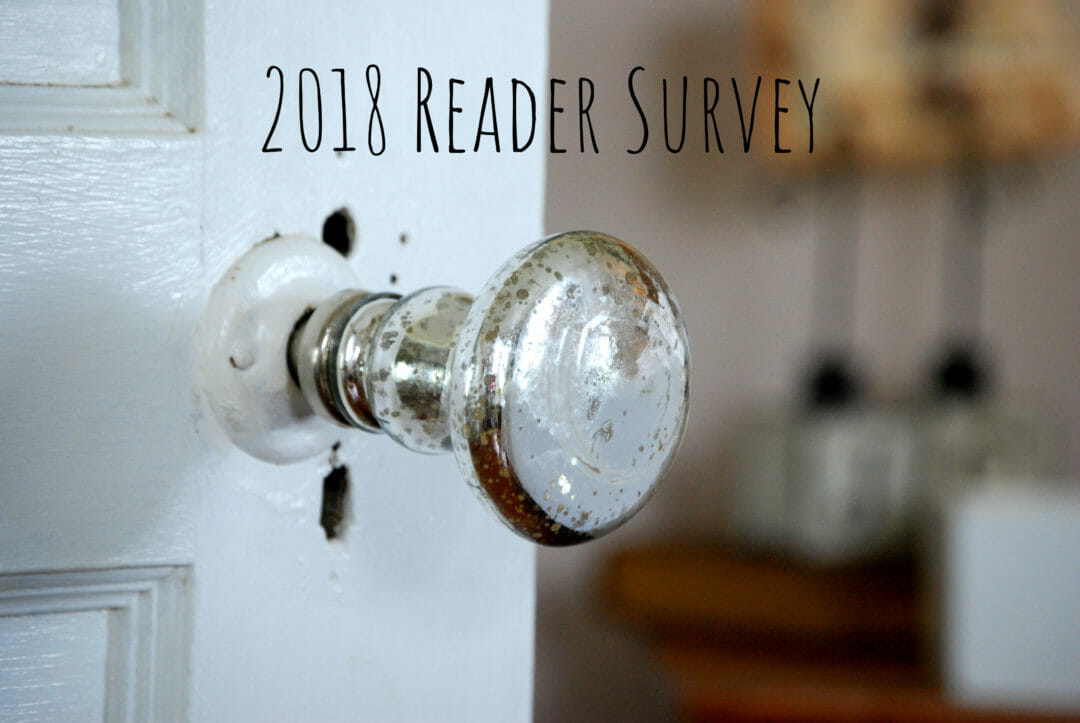 Thank you so very much for taking my survey – It's greatly appreciated!