A neighbor popped in the other day and noticed the candle ring I have hanging on a tray and she asked what it was.  This got me to thinking.  Maybe I have other friends that don't do this – that don't put candle rings all over to add touches of fall around the house.  So today I'm showing you what else you can do with candle rings.
I actually bought a package of 6 candle rings at First Monday Trade Days in Canton TX a few years ago for $2.00.  I loved them.  They are rustic and colorful and I've definitely gotten my $2.00 worth.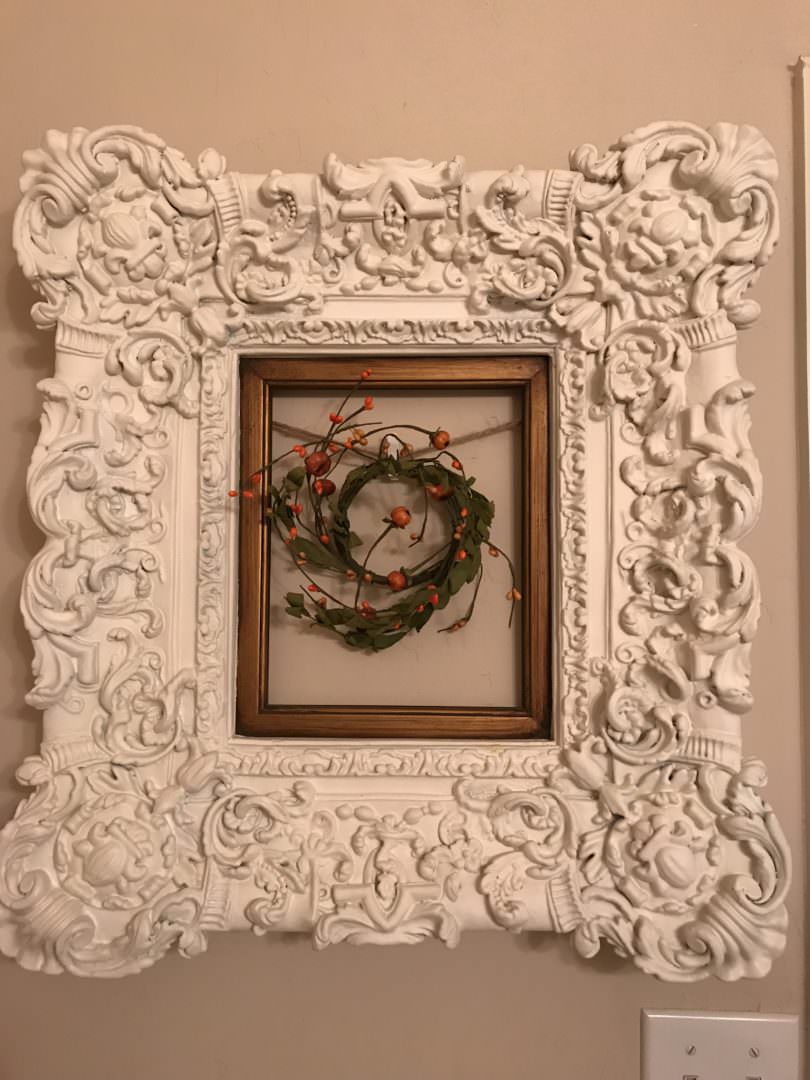 This one hangs in a frame in the guest bathroom.  Doesn't this frame make a 33 cent candle ring look more sophisticated?
This one hangs on the coat closet in the entry.  The door everyone sees and uses just about everyday.  Not from coats but shoes and backpacks.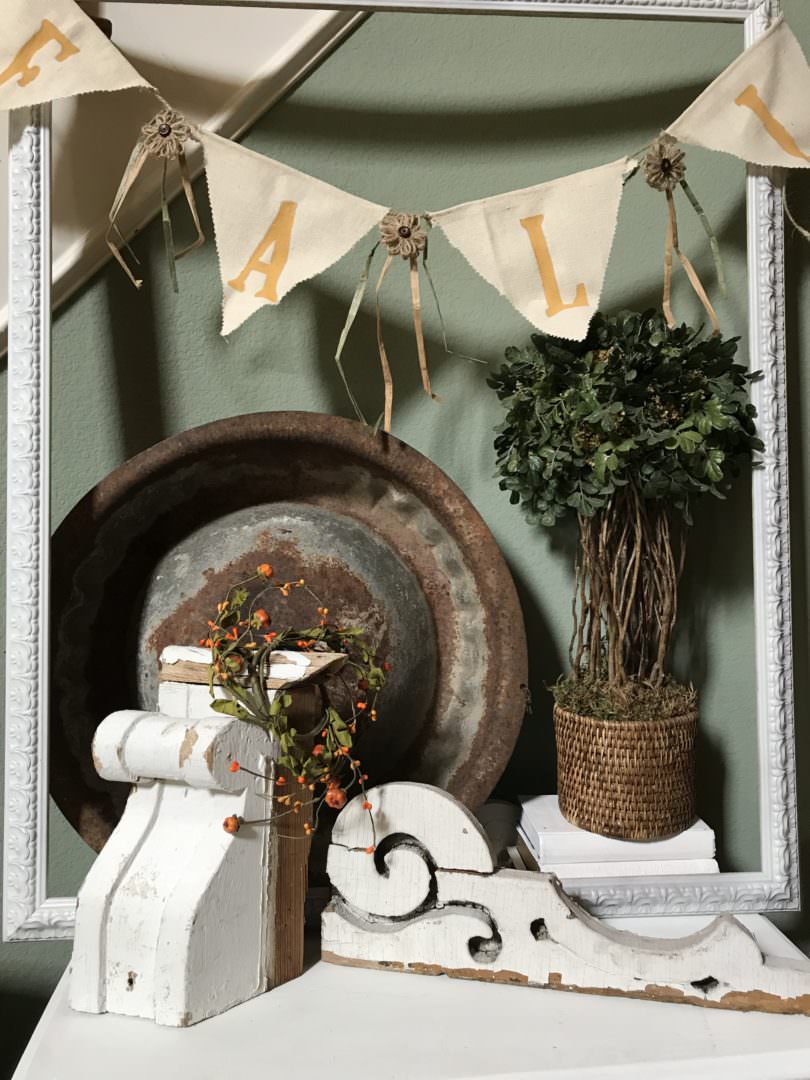 Just hanging them here and there simply adds a little more color and a little touch of fall in different areas.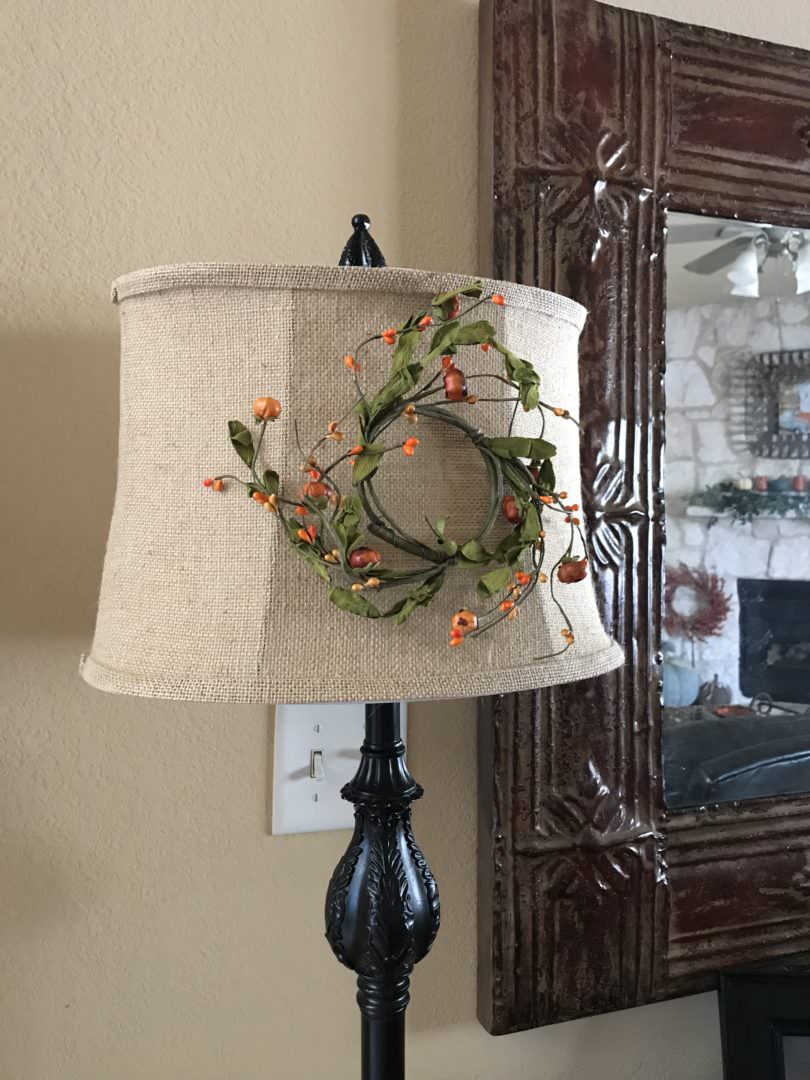 Hanging one on a lamp shade is a little out of the ordinary.  🙂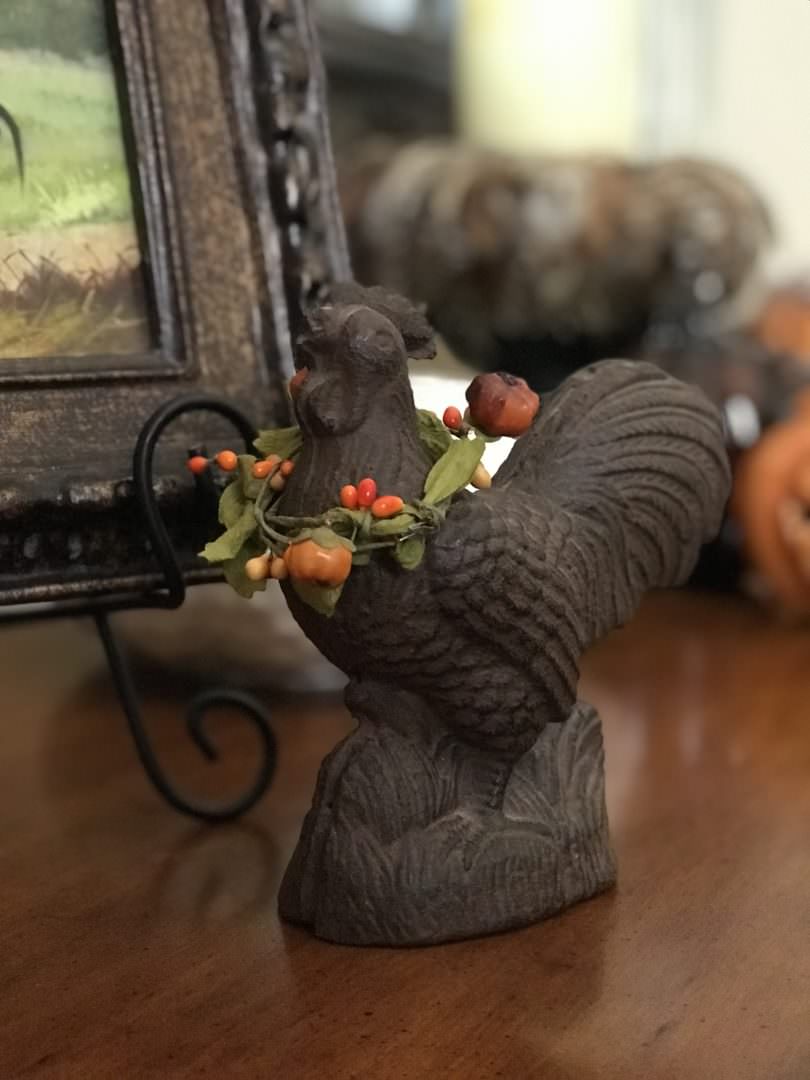 I've even smooshed and squished one into a necklace for the rooster.
Now you know what else you can do with candle rings.  I know each of these decorating ideas probably aren't in a magazine but I choose to think it's because they haven't thought about it, not because it's weird or ridiculous.
Easy touches here and there show people you're creative and it's the little details that make a difference.  It's a tiny thing that catches someone's eye and makes them ask what it is.  Oh wait, maybe she was asking with a turned up nose?!  I didn't think to look at her face when she said it.  :0
If you'd like to see the candle ring she was talking about it's in the kitchen along with one more.  You can see them in this Fall Home Tour post.
Save