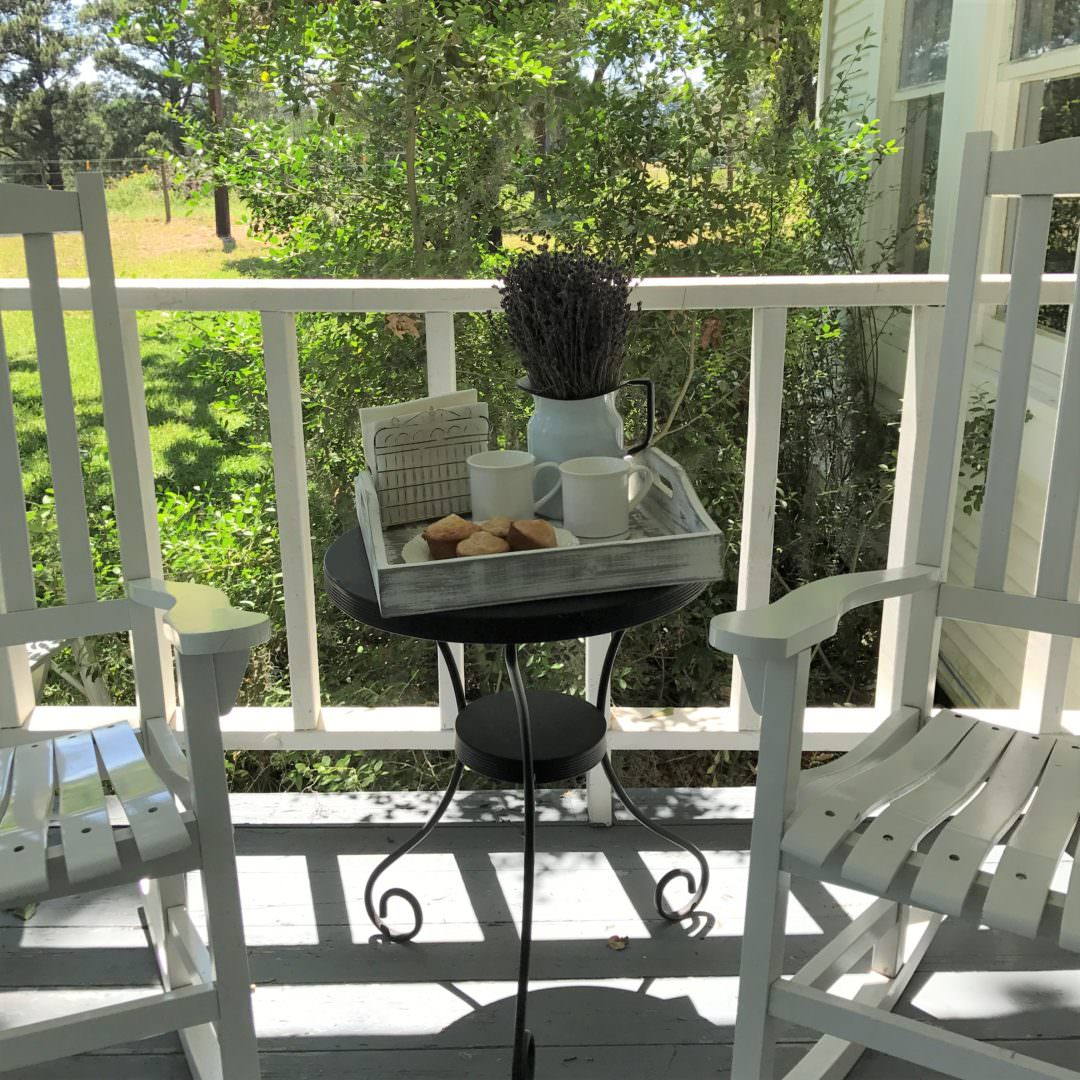 About 2 weeks ago the Mister worked hard disking, leveling and seeding two of the pastures hoping for some Bermuda growth.  We went back this last weekend to check on it.  Sadly there was nothing.  I take that back, there were numerous weeds.  I think it just needs more water but really what do I know, I have a very brown thumb.  Instead of pouting about it, I spent most of the time sitting and reflecting back on what it was like a year ago.  So I thought I'd share with you a few updates for the farmhouse front porch.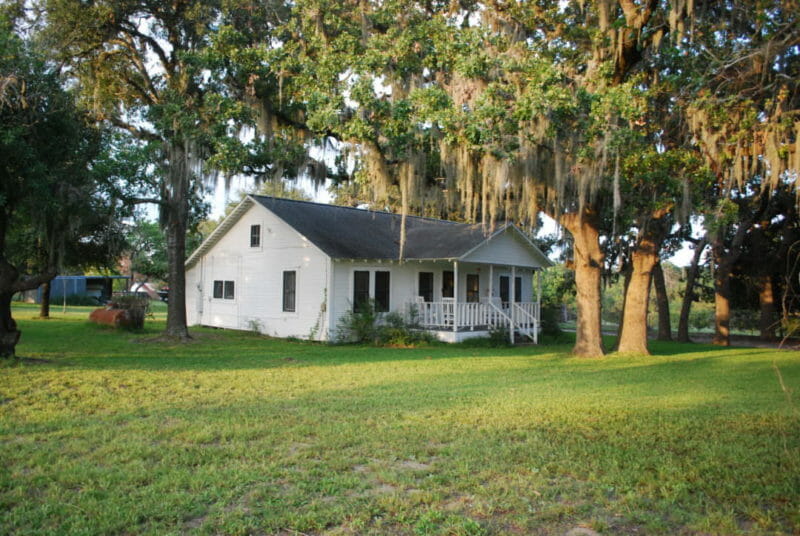 The porch still needs some love and repair in some places.  Last year when it was scrubbed and washed the paint started peeling up.  New paint and landscaping is on our to do list, but for now, we don't look at that part. We just rock away looking at the moss covered trees and enjoy the pasture views along with breakfast.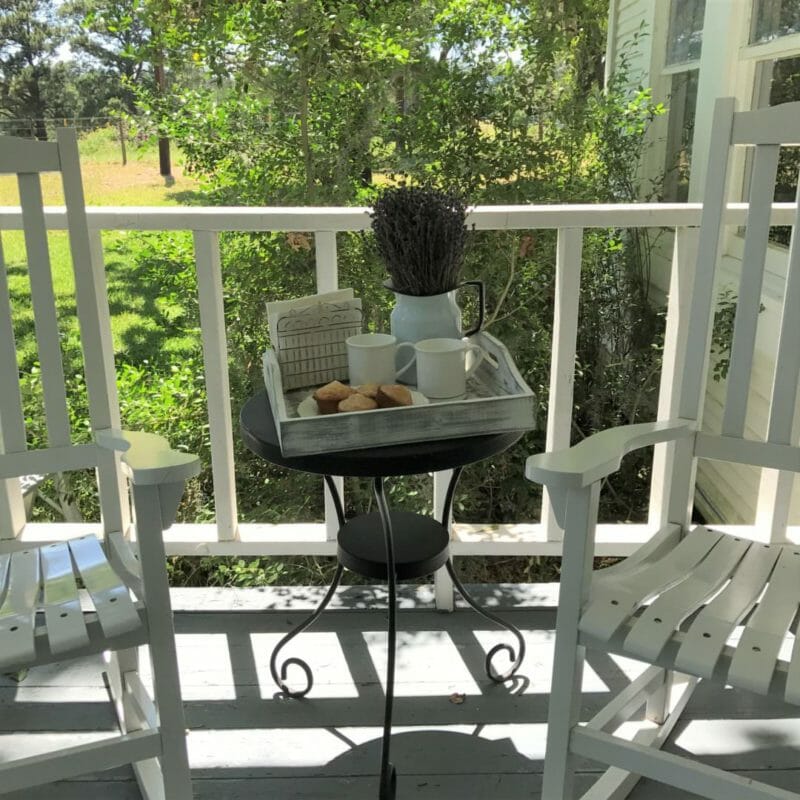 The porch has been fun to decorate even though I don't spend much money on decorations.  The plants don't get watered, bugs like fancy décor, and we don't get to spend enough time down there to justify the spending.  So the July décor was all free because it was stuff left over from last year.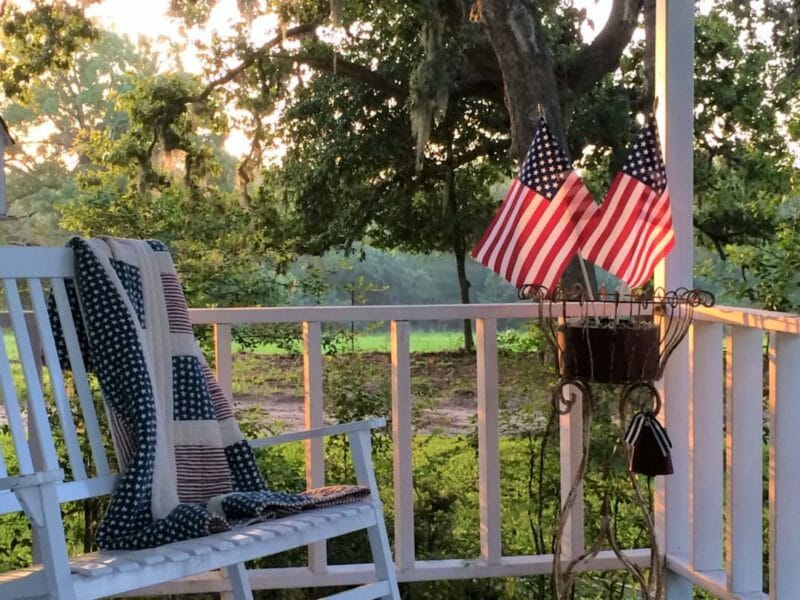 The tiny blue chair below is a favorite. It's held plants, magazines, sweet tea and even little bottoms.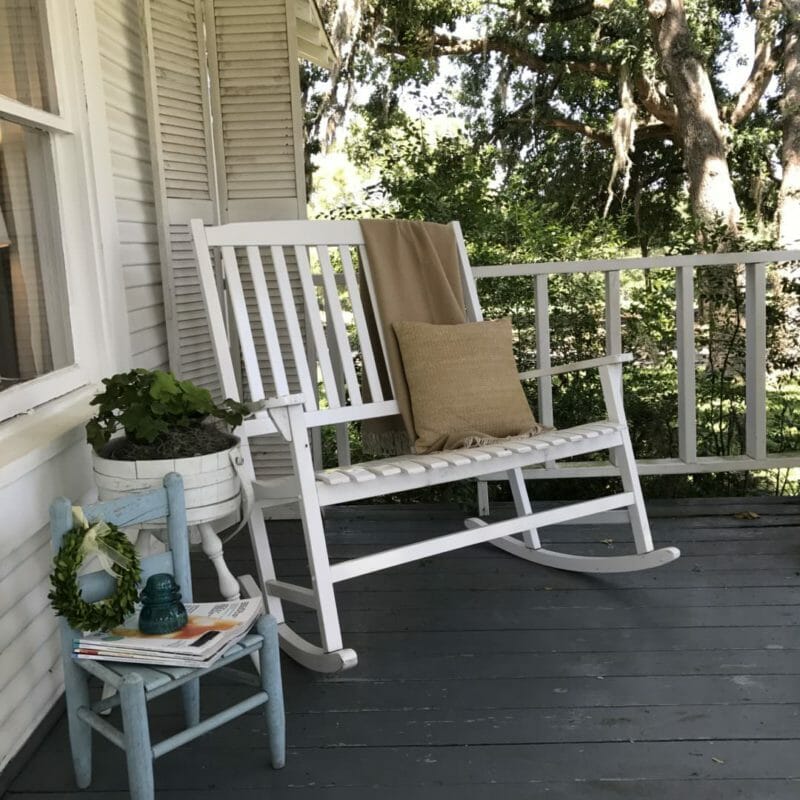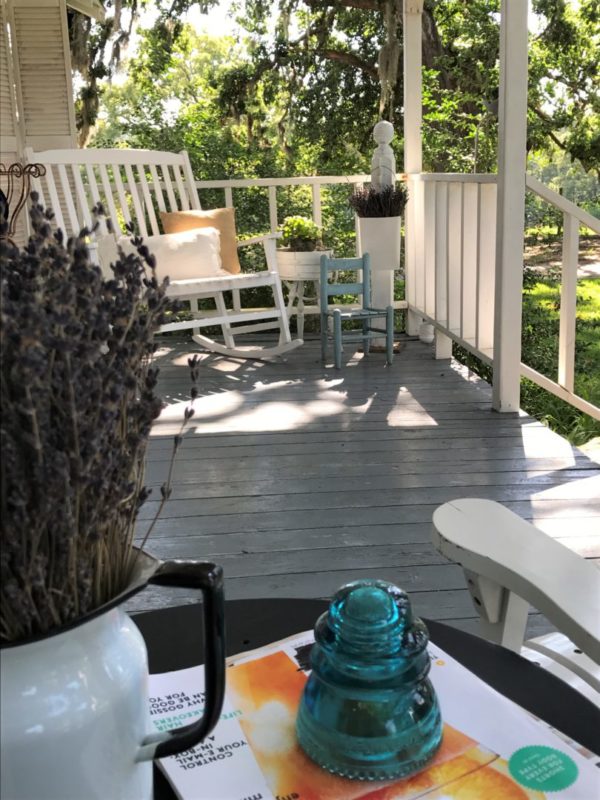 One décor item that I use quite often and again is totally free, is the abundance of wildflowers we have around there.  This weekend I went a little crazy and picked several different varieties.   I also learned to check them for bugs before bringing them in the house… yuck, gross and won't do that again!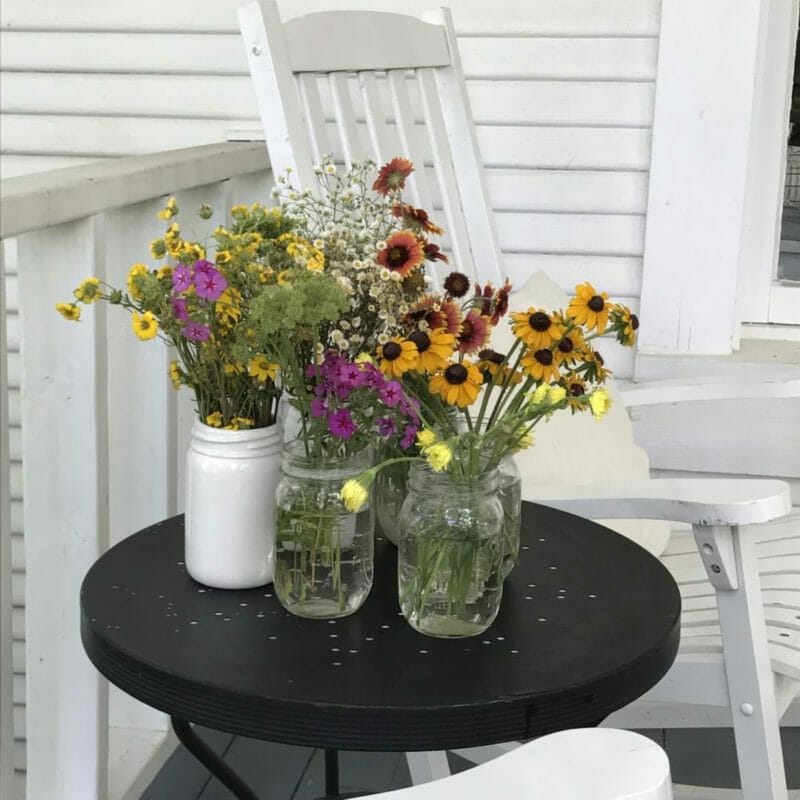 The porch had a teeny tiny ceiling fan at one time but I have no clue when it lost its blades.  All that was left was an ugly white globe that didn't put out much light at all.  I put my ingenious repurpose thinking cap on and remembered I had a large piece of iron that wasn't being used.  Mr. Wonderful screwed it on the ceiling and we added left over C9 Christmas lights to it.  It has 2 strands and honestly that's overkill but now it's super bright and much nicer to look at.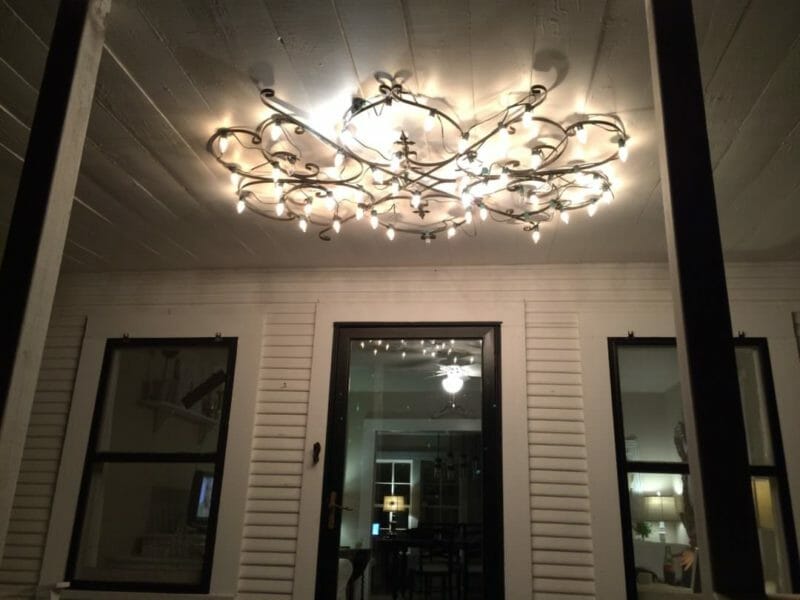 Every window had a filthy black wooden screen.  When they were taken down to clean the windows, so much light poured inside that we haven't put the screens back on.  I know some of you are saying that was a mistake or a bad idea, but the windows were painted shut decades ago so they can't be opened and now you can see the original wavy window glass.  Plus the windows have fabulous thick casings around them so this farmhouse porch is still totally charming.
One day the repairs will no longer be avoidable.  I think I'd like to paint the ceiling pale blue.  I've been told that helps with flies but the Mister doesn't like that look and tells me that blue paint isn't going to deter flies.  Again, what do I know.  I'm new to this whole country thing anyway.
Maybe I'll add curtains on the corners if I don't get the ceiling painted.  Ooh, maybe I'll use mosquito netting instead of cotton or canvas!  I'll keep you posted on that too.
Save
Save
Save
Save
Save