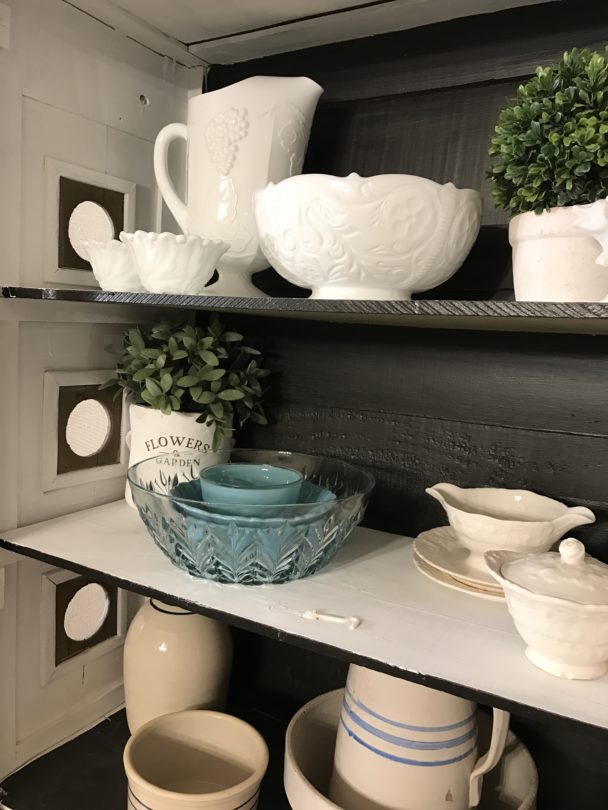 One of the cutest items I decided to keep during the "Navasota Clean Out (purge)" was the vintage pie cabinet.  Look below at the picture.  Gaze passed the dark gold walls, the boxes, the old super heavy dining table and chairs, the blankets, the vacuum, the fan, and the plastic covered recliner.  There she is in the corner – a darling vintage pie cabinet.  I'm sure for some people the green is a perfectly fine color too, but for me, I want it to be white.   Oh my isn't she cute?  Well I mean, won't she be cute?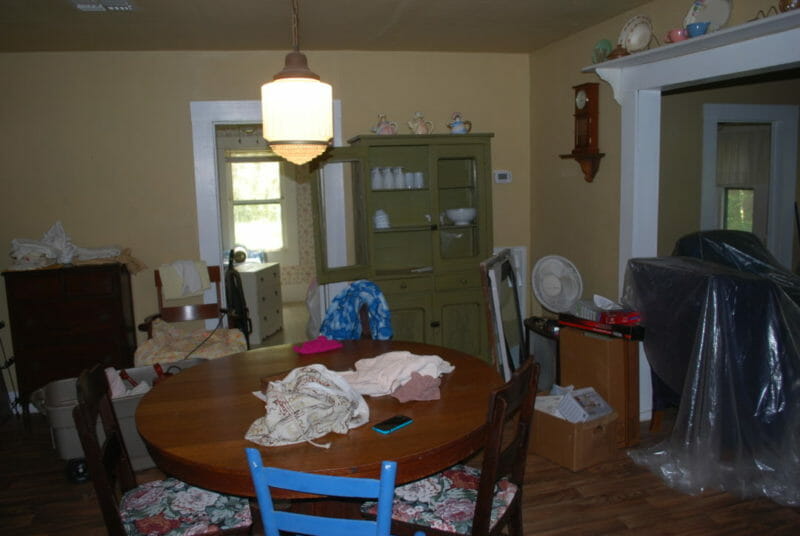 Each side has 3 holes with mesh screen to cover them.  I think it is to keep the flies out but y'all can tell me if you know something different.  Whatever it is, I think it gives her character.  The bottom has a shallow carving in the wood panels which adds even more personality!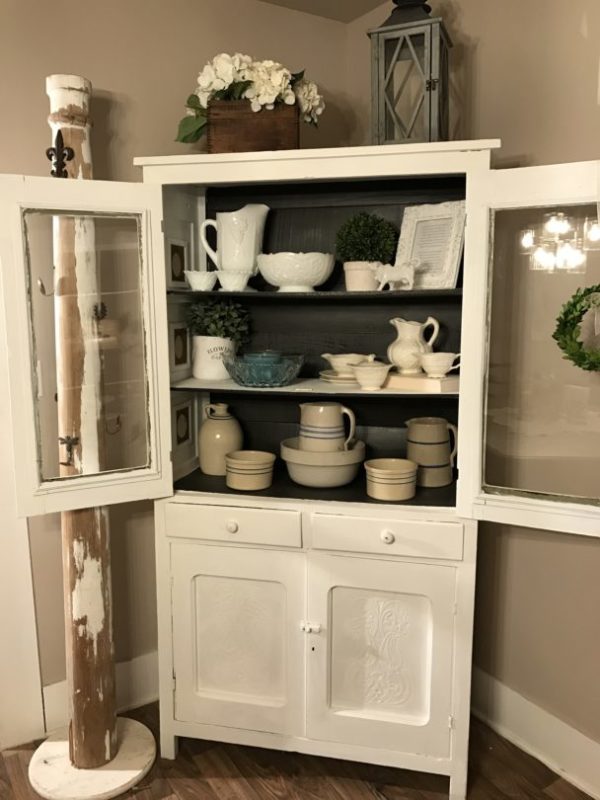 After a good scrubbing, and to liven the old girl up a bit, I used Annie Sloan Chalk Paint and afterwards added the Annie Sloan Clear Wax for protection. If you've never used a chalk or milk paint, you should try it.  It is beautiful, very easy to apply and the finish seems so authentic.
I wanted the collection of bowls and ironstone to stand out so instead of using white again, I opted for basic black in a satin finish.  I love it!  As you can see, it still has its original glass.  I cannot decide whether to remove the glass, paint over the green and put the glass back, keep it green so we can remember the before color or remove the glass completely and add chicken wire there instead.  What do you think?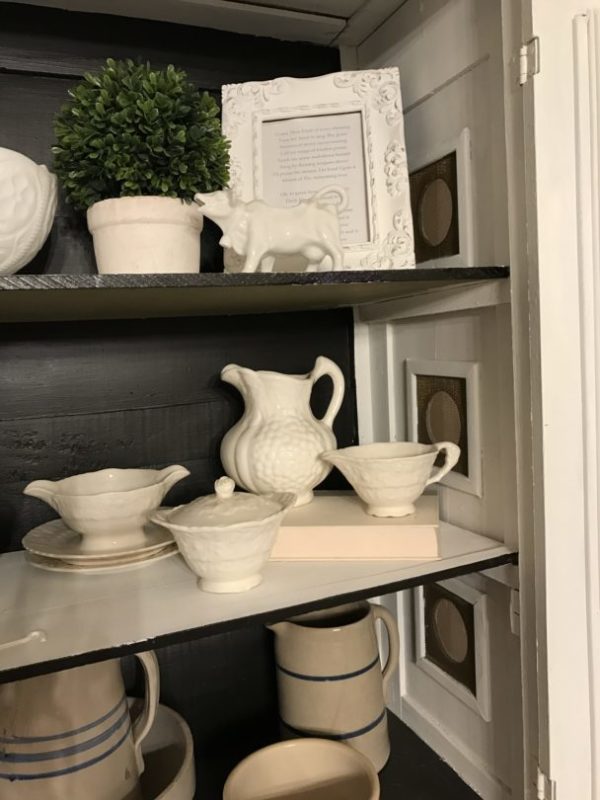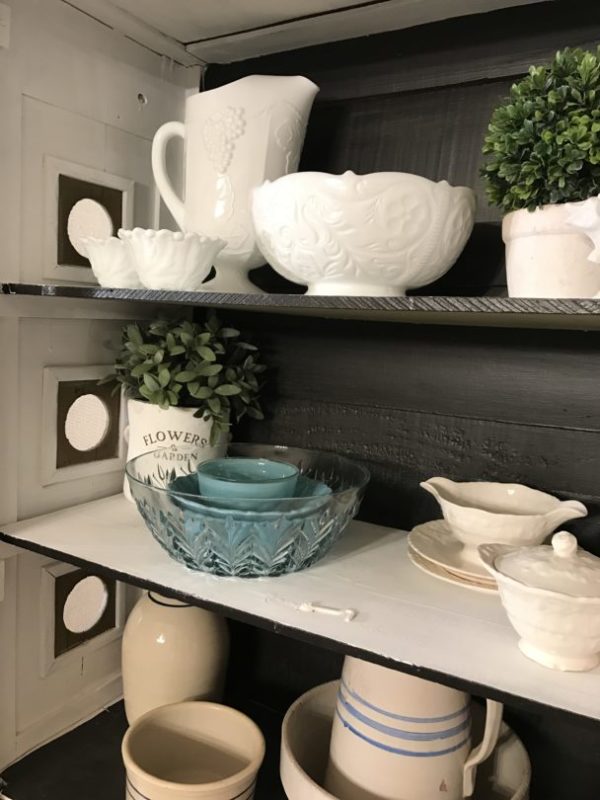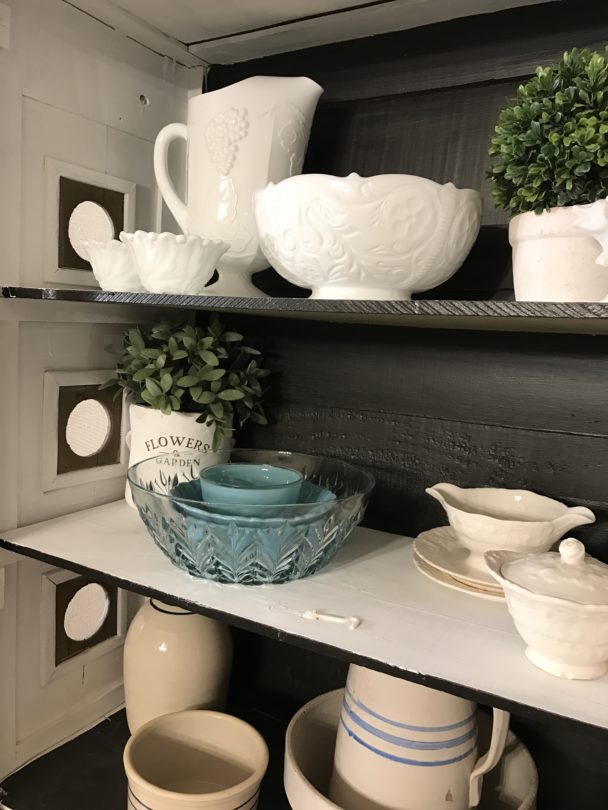 See the holes with screens?  So stinkin cute.  There is a clasp or hook of some sort on the second shelf that I cannot figure out.  It doesn't move up and down, just around and around.  The glass doors have a latch so I don't think it was used for keeping the doors closed.  Anyone else have a clue?
For now, I enjoy having her in a new corner of the dining room and because well, she is a she, I think I'll give her a name…how about Beatrice, Gladys, or Pearl?  I think next weekend I'll add one or two bird nests, Easter eggs or bunnies for added happiness.  😉  Hope y'all have a great week!