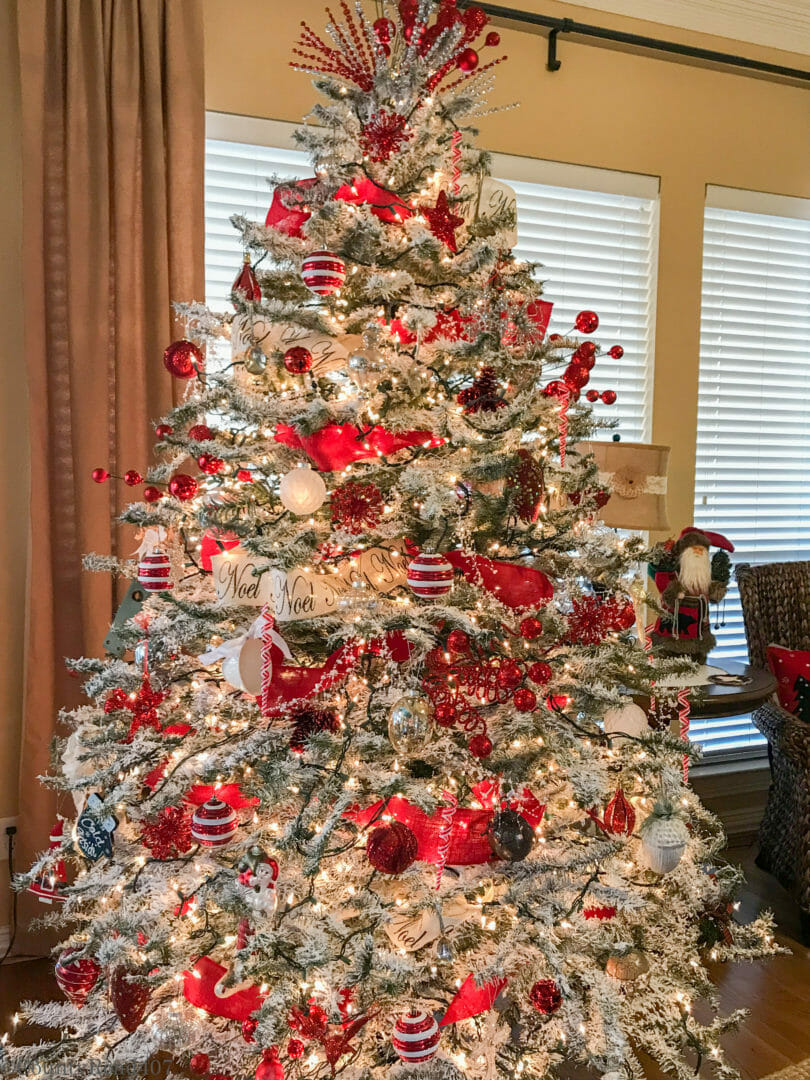 For those friends visiting from the Christmas Tree Blog Hop, year before last our real tree fell over twice in 2 weeks and broke nearly every ornament we'd collected for 25 years (insert sad face and heavy sigh).  But instead of crying over broken glass and lots of money down the drain, I've decided to look at it as a new beginning; a way to put myself and what I like into the tree.
Meaning, this years Christmas tree is suited more to my taste and not the kids.  I started by flocking it myself.  You can read that DIY here.  And this tree is full of different things like vintage items and silverware and floral picks instead of traditional ornaments and mismatched ribbon and candle ring beads instead of garland.  But that's how I roll.  I roll right for the weird, the unique, and the what-the-heck-was-she-thinking kind of tree but all in good taste of course.  It has crossed my mind that you might think it's a snowball effect headed straight for the dumpster, but you can be the judge.  I take that back – don't judge!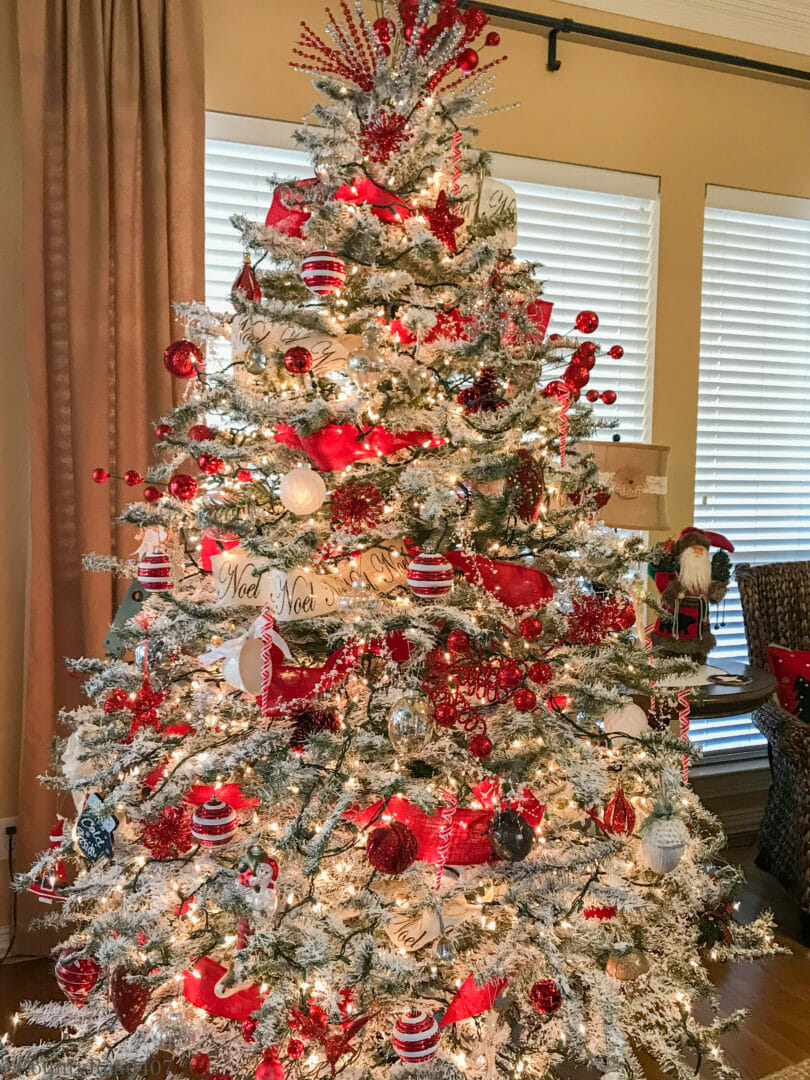 If you look closely, you'll find one, two or possibly three antique silver cream and sugar bowls,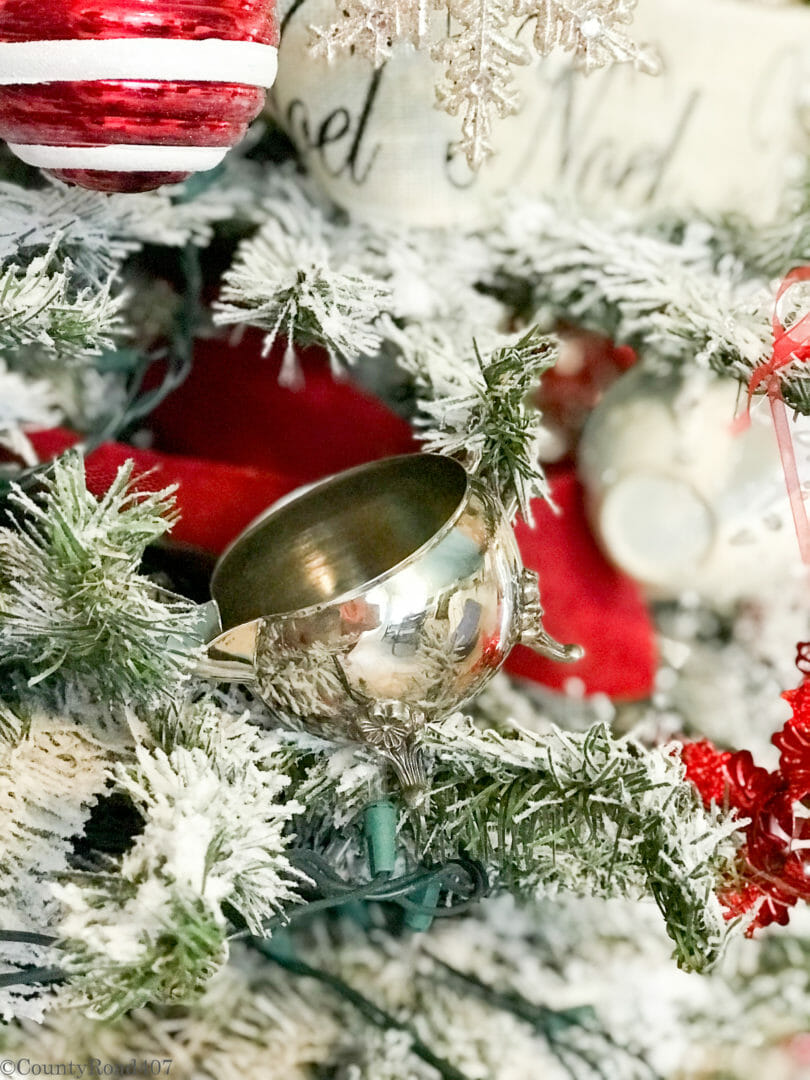 a few vintage teacups,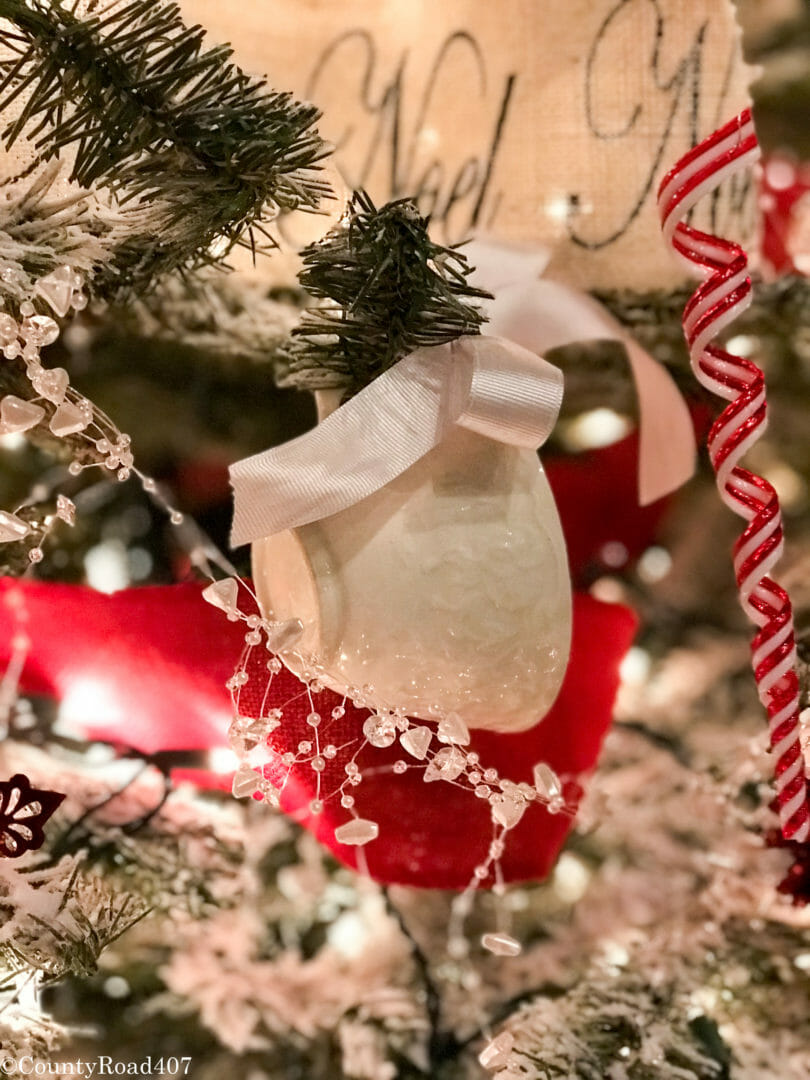 and vintage silverware like forks, spoons and serving pieces.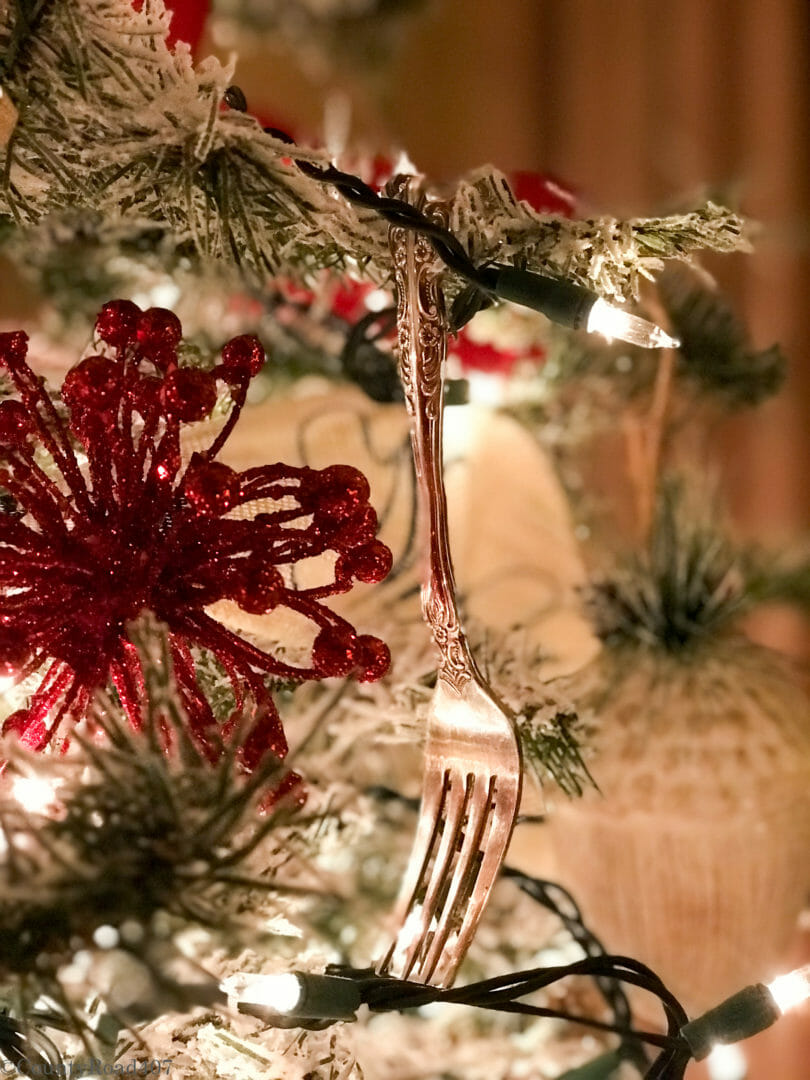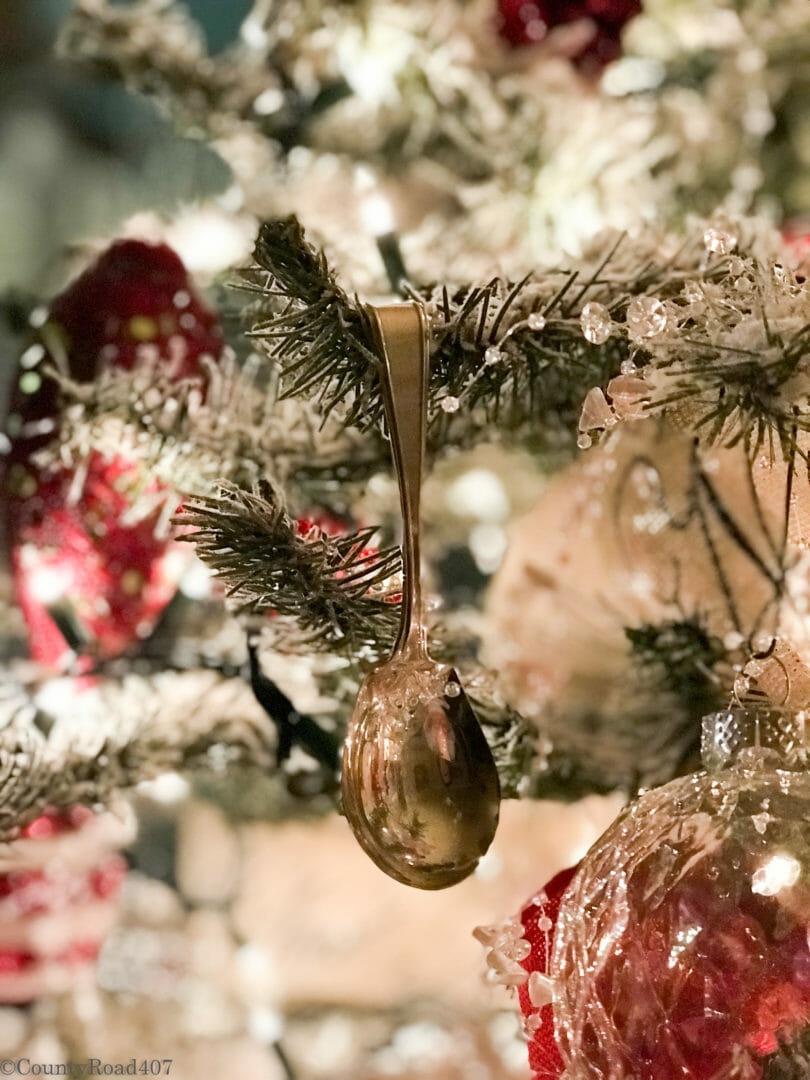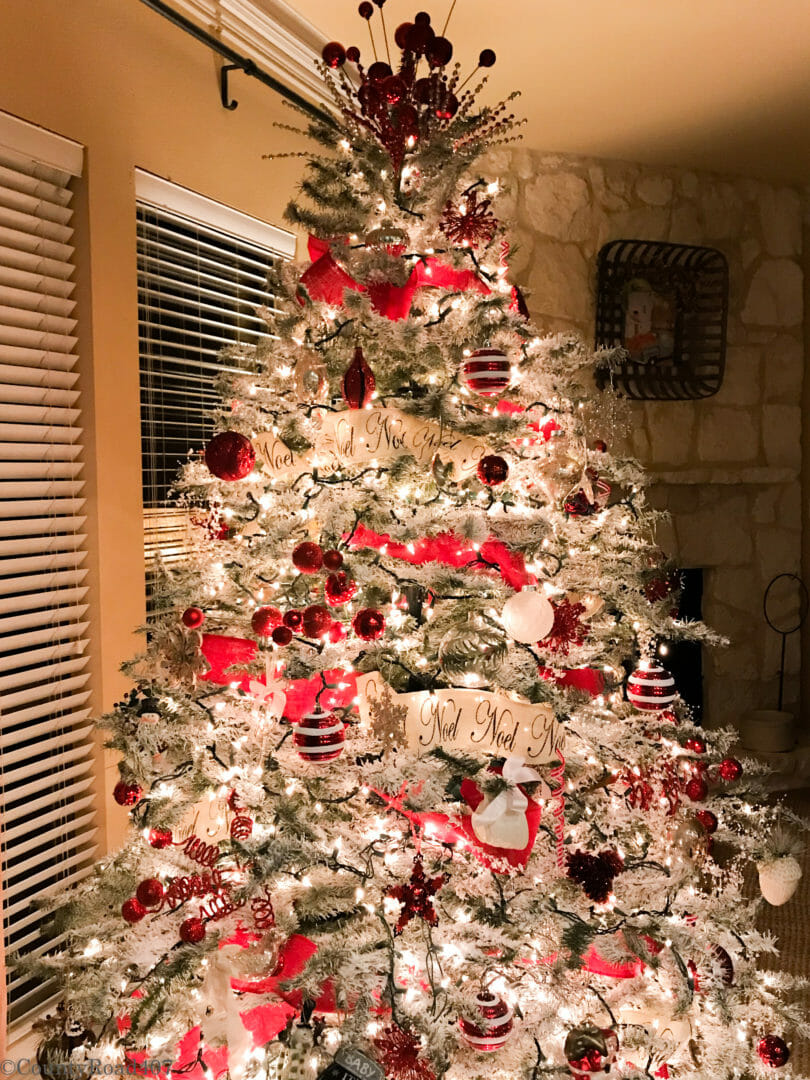 You may even see a couple of old door knob back plates too!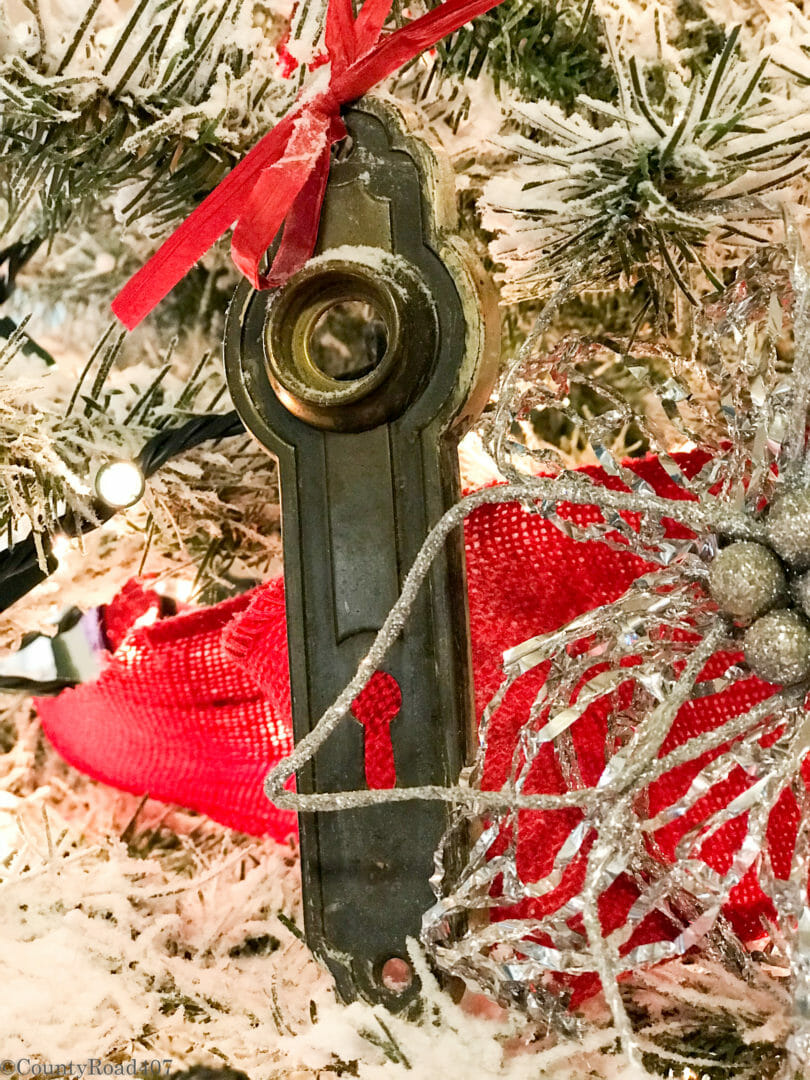 Oh yeah!  Here's a hint if you don't have enough ribbon.  Cut the ribbon in 36 inch pieces.  That way you can tuck it into strategic places instead of worrying about having enough to wrap the entire tree. 😉
My Mini-Me's Christmas Tree
Now I wanted to share my middle child's Christmas tree.  She lives in Navasota at the farmhouse so it's the tree down there.  It is so cute that I think she's turning into my Mini-Me which is a total compliment of course! It's woodland themed except for the pig – she loves the pig!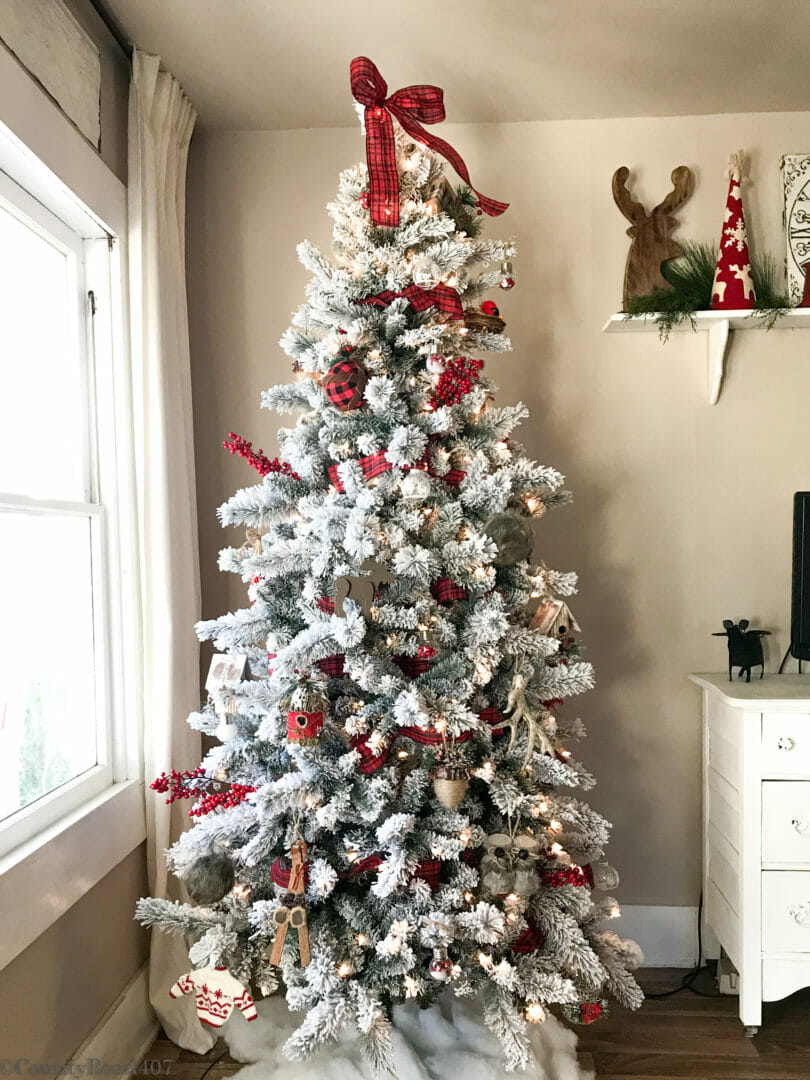 Isn't that darling?  I think she did a magnificent job!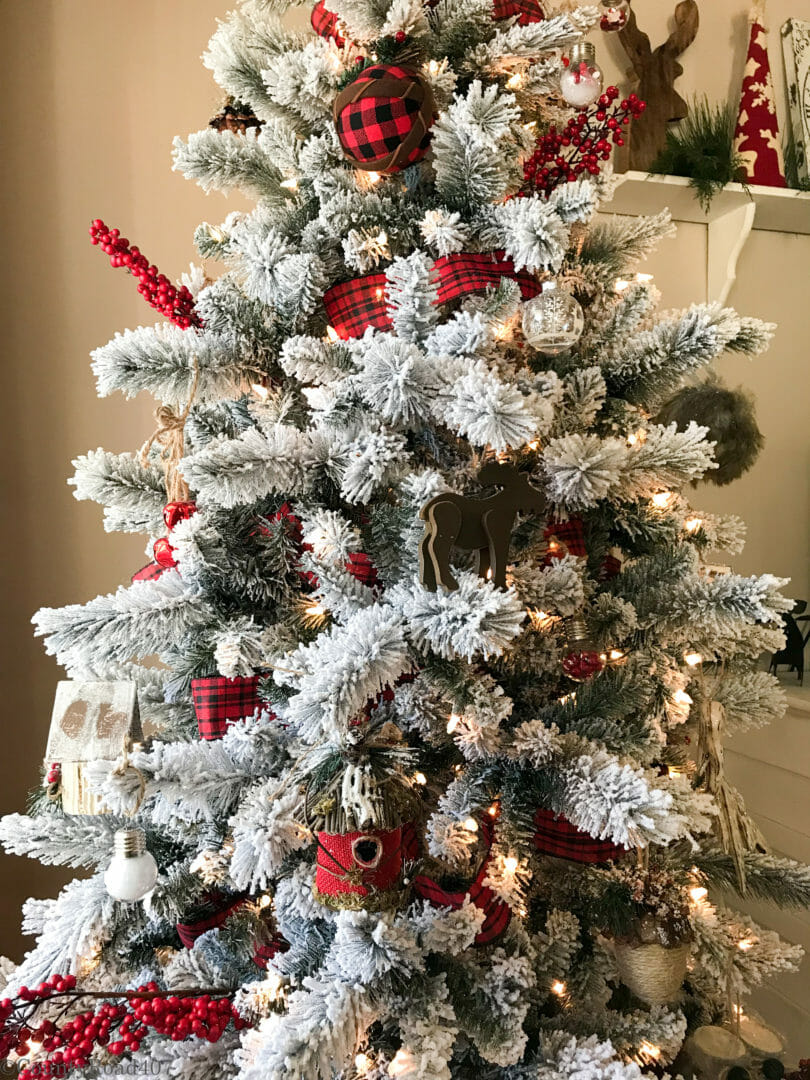 I love the size, shape and flocking on this tree.  She got it at Michael's for 50% off.  It's filled with LED lights and comes with a warranty.  I'm hoping there are some left.  I think I want one in our master bedroom!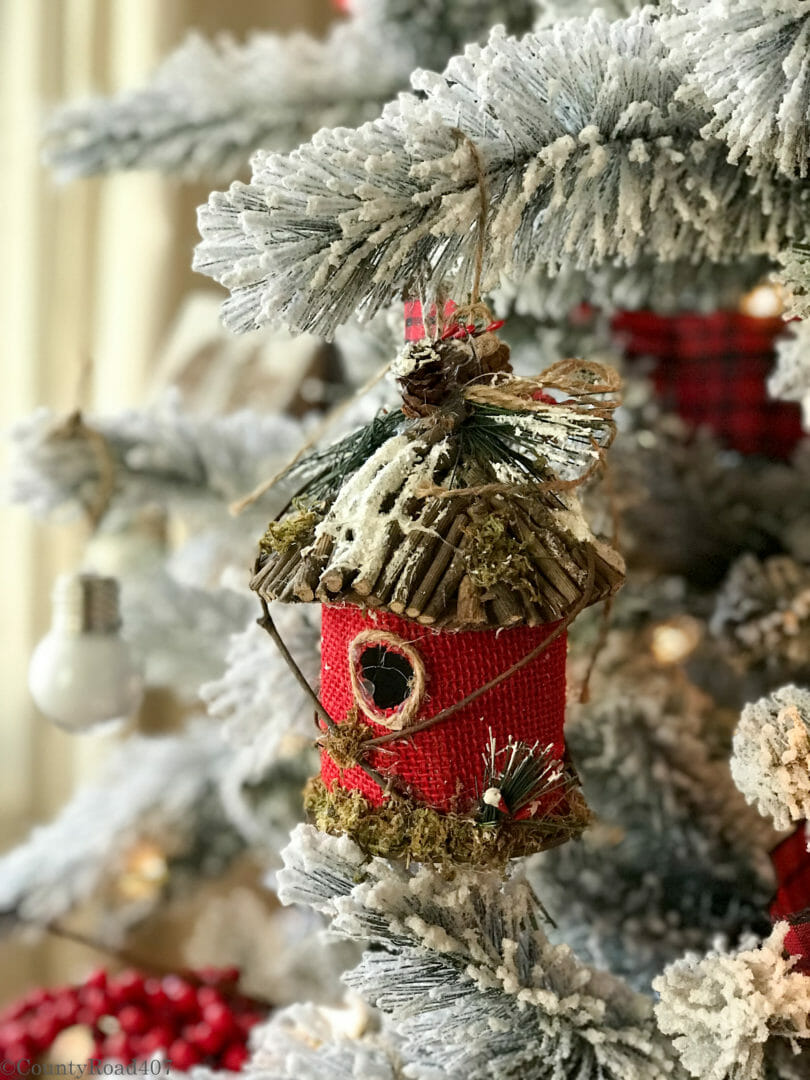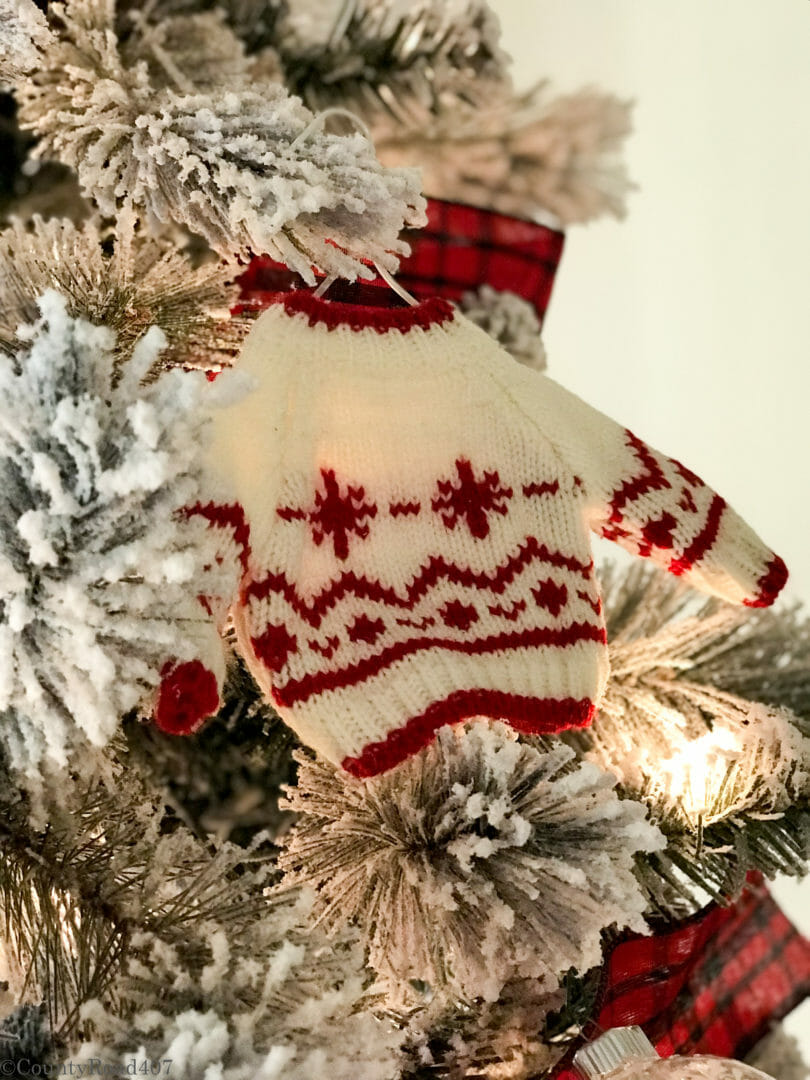 And finally, here's the beloved pig.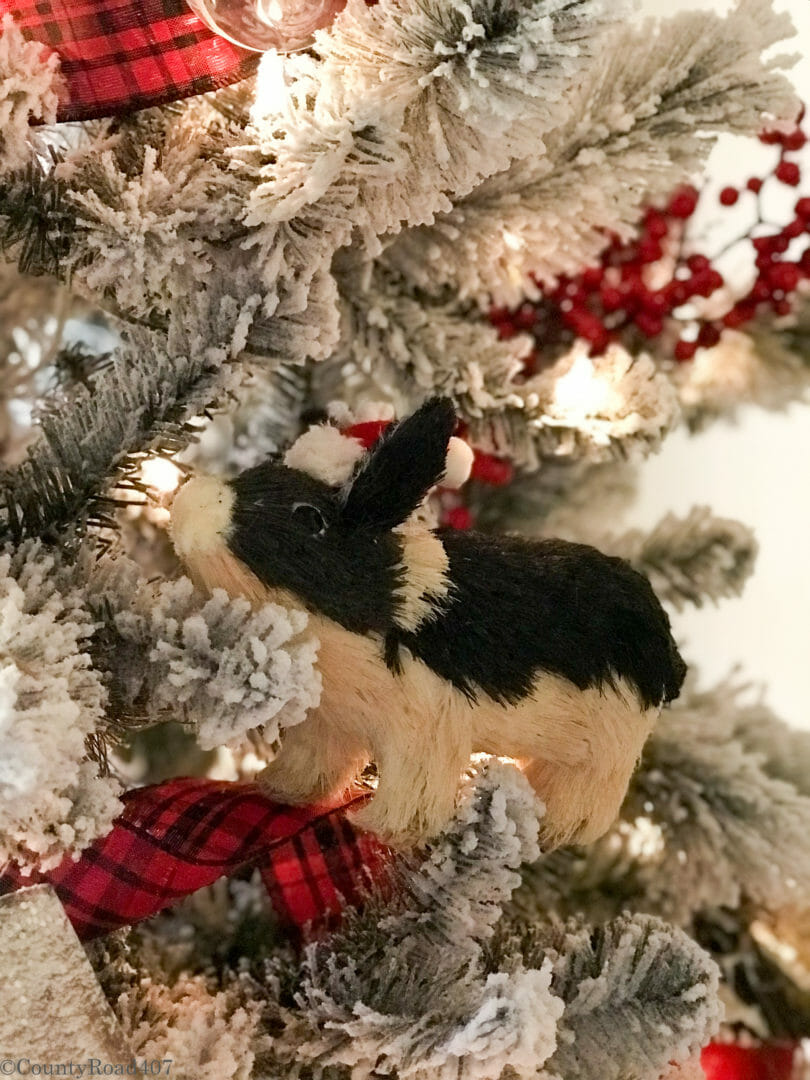 Hope you've enjoyed our trees.  Now click on the links below to check out the rest of the Bloggers and the First Annual Christmas Tree Blog Hop.  Sooooo many great Christmas Trees!
Welcome To Our First Annual Christmas Tree Decor Blog Hop!!
We have 52 talented bloggers joining up to share their decorated Christmas Trees with you! So grab a cup of your favorite beverage, settle in and get comfortable because you are going to love the beautiful Christmas Tree Decor shared today!