It all started last Friday.  I felt dejected.  I knew Mother's Day was coming and I'd be kidless.  Even though my official Empty Nest days don't arrive until August, this would be my first Mother's Day without any of my 3 kids.  I'd already cried several times last week and knew the day was going to S-U-C-K.
My own mother had decided to go to the symphony instead of hanging with me!  I know, it's her Mother's Day too and she should be able to choose what she'd like to do but for the purpose of getting more sympathy, I'll let you in on this… she works for the symphony and goes ALL THE TIME!  So boo-hoo to me, right?  Yes, thank you, I can feel the love already.
Actually though, I did have a pretty good day.  My almost 20 year old knows how to show some love and admiration.  She also knows I'm a cake eater so she sent this over…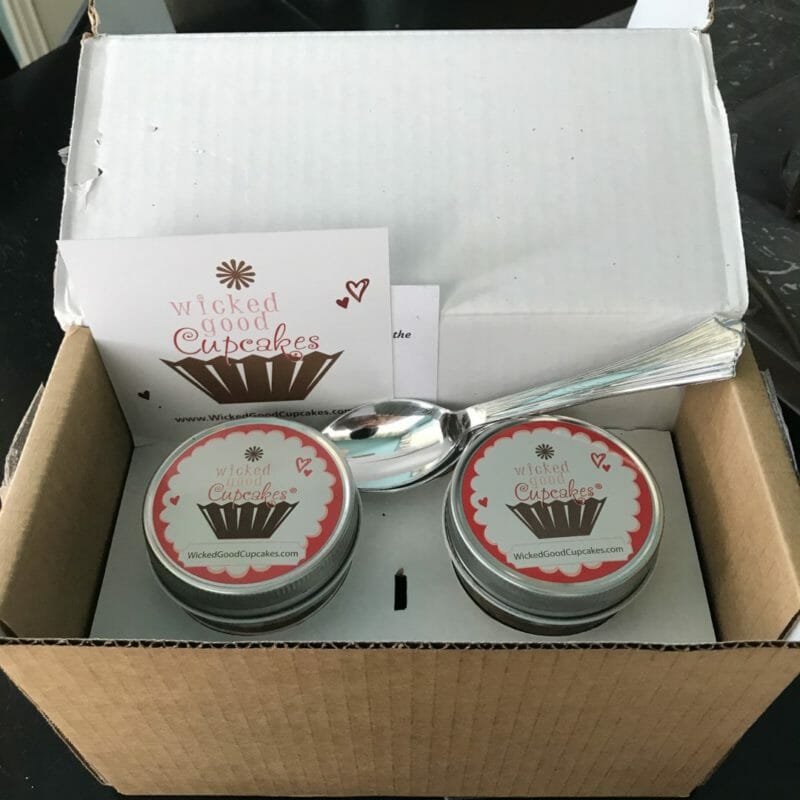 Wicked Good Cupcakes!  Pre-made, no bake cupcakes in a jar (cuteness factor included).  I was so surprised and so thrilled!  One of my kids hadn't forgotten about me; the mother that had changed their diapers, made their lunch everyday, drove them back and forth to school until they begged to ride the bus and then drove them back and forth again when they changed their minds.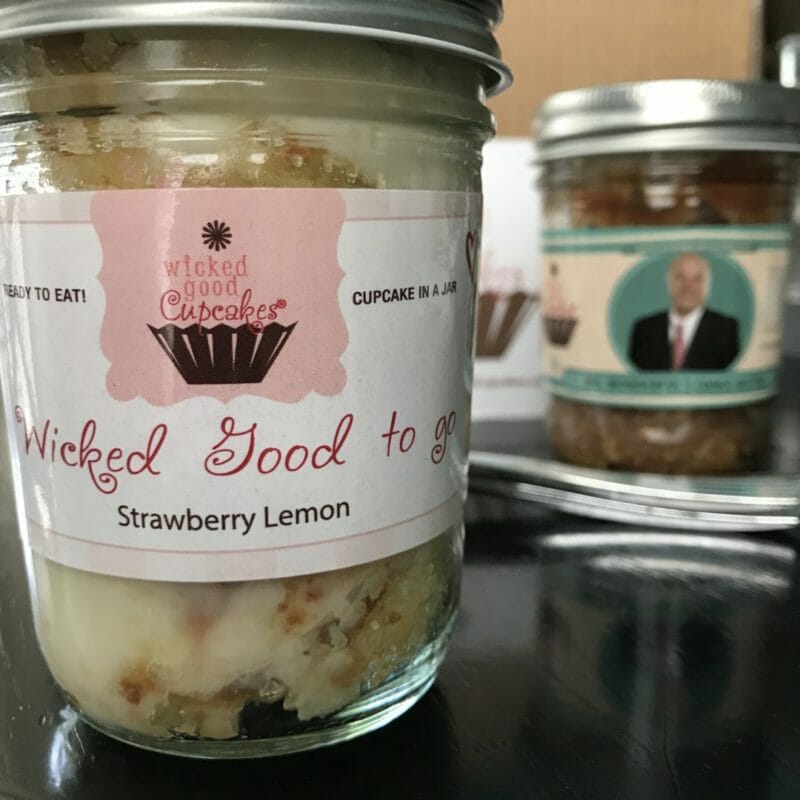 They even came with plastic spoons.  I've never heard of them but now I'm most definitely a customer for life.  So far I've only tried Mr. Wonderful's Cookie Butter.   I would describe it as a cake layered with cinnamon, caramel and buttercream.  It's yummy and super sweet.  I could only eat half the first go round.  I looked them up and learned the mother-daughter team behind this idea were on the show Shark Tank.  Glad they got funding!
My youngest daughter was actually the first to give me a gift.  Saturday was Senior Prom night so the Mister and I stayed up to hear all about it and since she got home after midnight, technically she was the first to say Happy Mother's Day.   She knows I'm a lipstick girl.  I never leave the house without it.  I may not have ironed my clothes, have on any other make up or have brushed my hair, but I have on lipstick.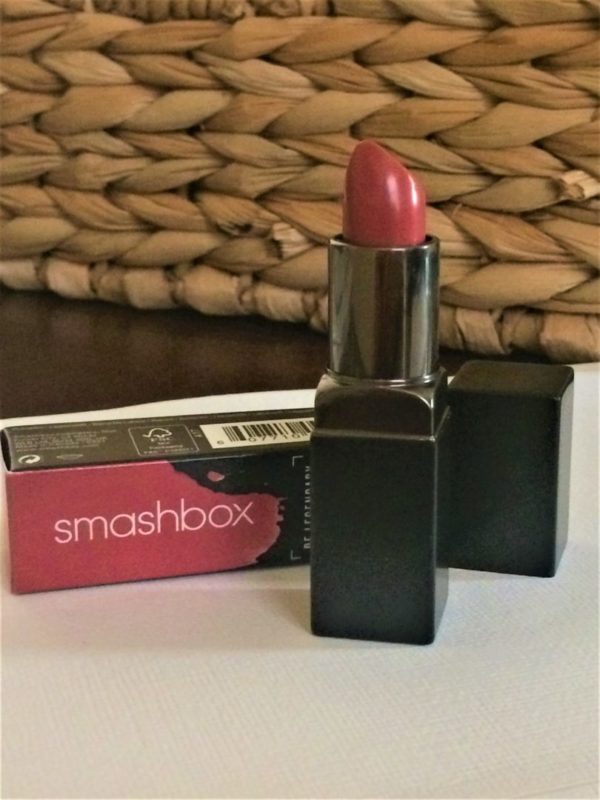 It's by Smashbox.  Anyone ever heard of it?  The package says "one swipe color" and they aren't kidding.  She chose the color Primrose.  Doesn't that sound like me – all prim and rosy?  😉  It's smooth, creamy and soft.  I love it!
My oldest at 22 is a bit of an indescribable guy.  All I can say about him is that I'm grateful he texted me.
The day wasn't as bad as I thought.  The Mister treated me to 2 movies and 2 dinners – say whaaaat?  I know, right.  He's awesome!
The first was King Arthur: Legend of the Sword (Interesting/3 stars).  It has a giant snake in it so I was probably the only 50 year young lady closing my eyes.  Yes, I have an irrational fear of snakes.  But my word, when I say giant, the screen in the theater has to be 40 x 50 feet!  I really don't understand why every time the film makers want to make a nasty scary point they choose a snake.  Hello, how about a giant ant eater or gorilla?
The theater has the reclining seats and the waiters with a menu.  Can't like it.  Couldn't see my food although tasty, couldn't concentrate on the movie for all the orders being taken and the delivery people walking/squatting/whispering around me.  Most of all, I'm 5'4″ on a dressed up day and those recliners push my head forward so they are very uncomfortable.  Don't judge.  I know it sounds like I'm high maintenance but I'm really not.
After that, we came home and watched another movie on Netflix called Hidden Figures.  It's a story of 3 female African-American mathematicians who served a vital role in NASA during the early years of the U.S. space program (5 stars and 2 thumbs up).
Then it was off to a steak dinner!  A great end to a Mother's Day that didn't suck after all.  Thank you Mr. Wonderful – I love you.  And thank you to all 3 of my kids for being who you are and for loving me despite who I am.  I love y'all too.  XXOO
Save