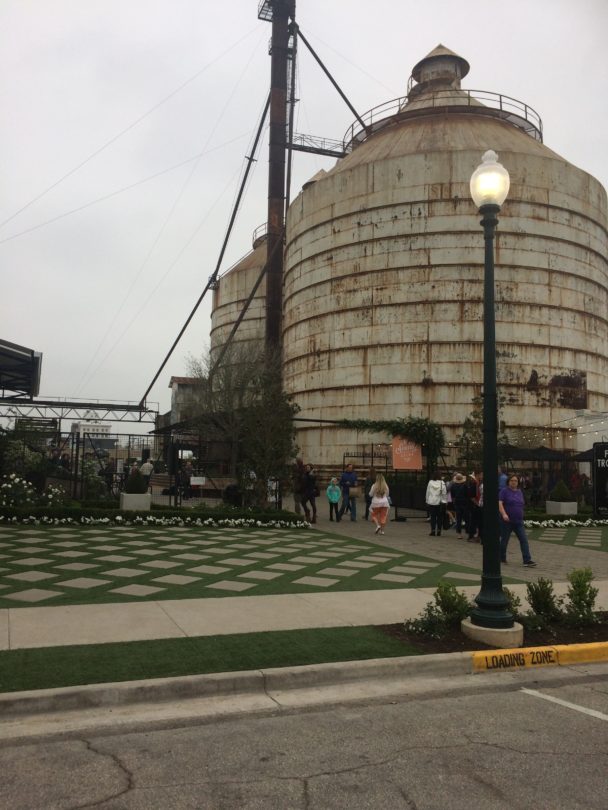 I finally got to go to Magnolia Market.  Thursday was the beginning of Spring at the Silos so I feel it was perfect timing.  For someone like me who loves the idea of repurposing things and vintage looks, just seeing the silos was inspiring.  Look at the patina; white and rusty.  Love it!  I can see why she was so drawn to them.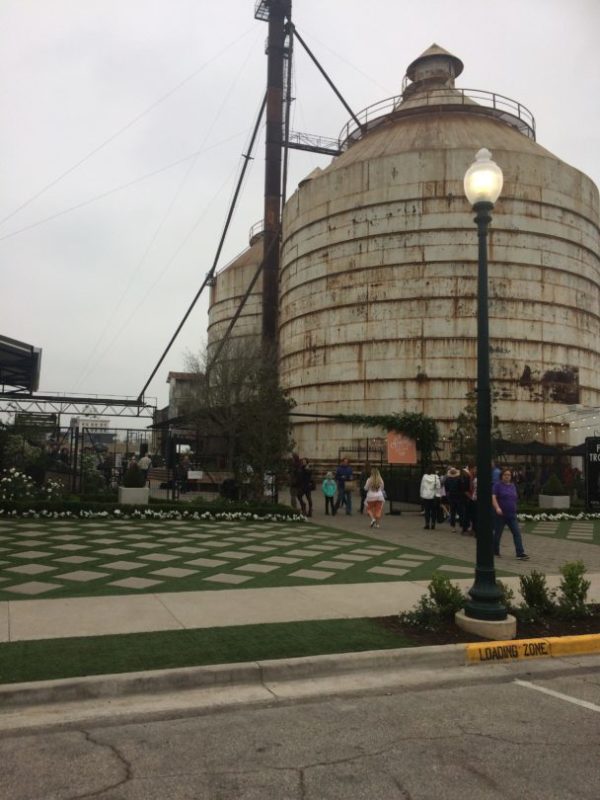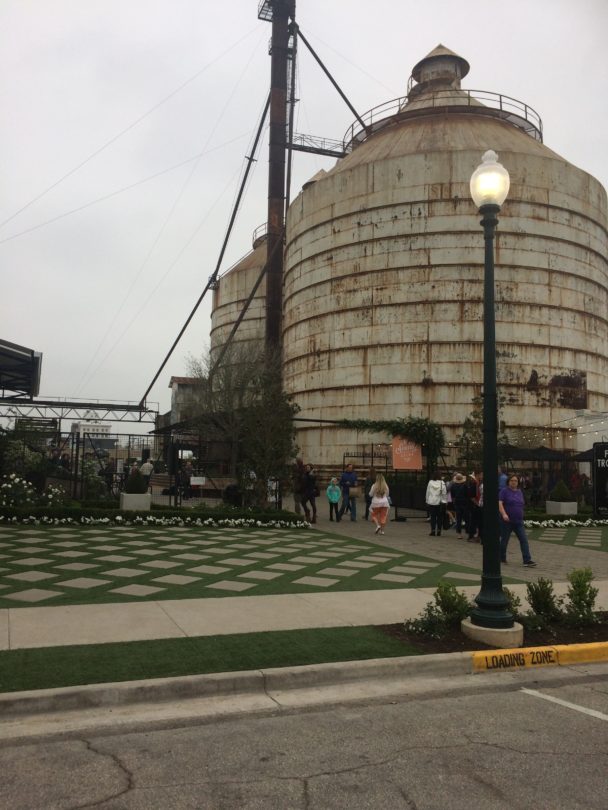 As we (the bestest sister-in-law and uproarious cousin) navigated our way through, I found out a few things I feel will help you if you go.
First – Even though you see almost every parking lot charging $10.00 to park, there is a free lot just for Magnolia Market visitors.  It's located just behind the food trucks.   We found a spot in a different lot and it was free too.
Second – The bakery opens at 7:30 am.  If you plan to get some of the tastiest cupcakes, ginormous cookies, or scrumptious biscuits you've ever put in your mouth, you should get in line for that first.  If you aren't able to do that, the line wraps around the building and isn't all that quick.  But waiting in line is fun too.  We met people from Wisconsin and Missouri.  Chatting with them made the time go faster.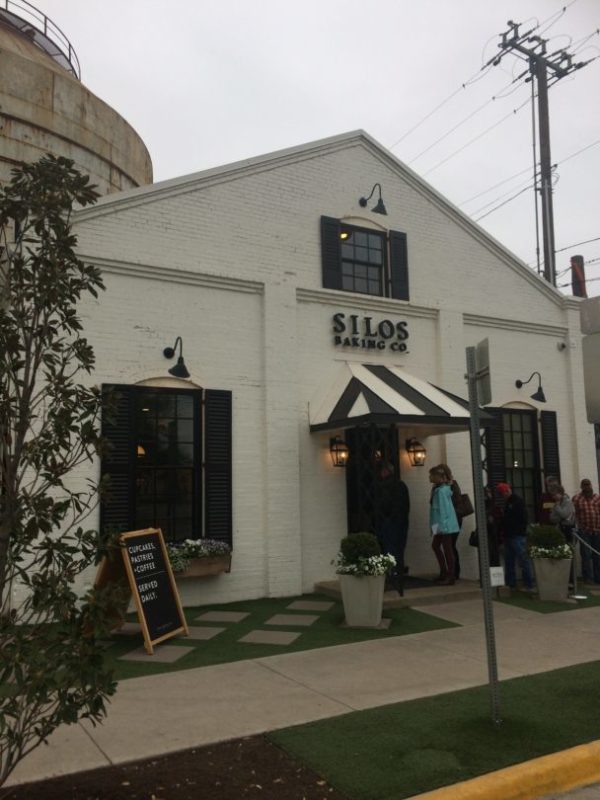 Third – There are tables just outside the bakery so you can sit and enjoy eating your goodies or just people watch.  There are definitely plenty of people to watch.  On average they have about 25 thousand visitors a weekend!  25K…gracious me.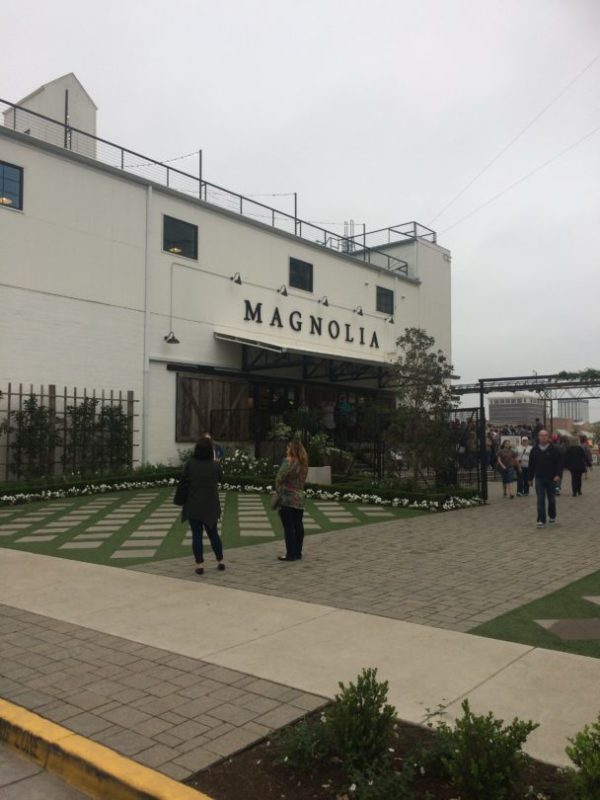 Fourth – The actual Market place opens at 9:00 am.  I was told if you get there right at 9, there's no wait.  But by the time I got there, the line was wrapped around the building and under a canopy with ropes much like a ride at Disney World.  Thankfully, it seemed like it went faster than the bakery line.  There is a large lawn with beanbag seats, games and the coolest swings that are attached to the Silos.  There are food trucks, food vendors and bathrooms all right there.  Most people asked the person behind them to save their spot in line while they hopped out for a hotdog or popcorn.  Everyone seemed happy to oblige.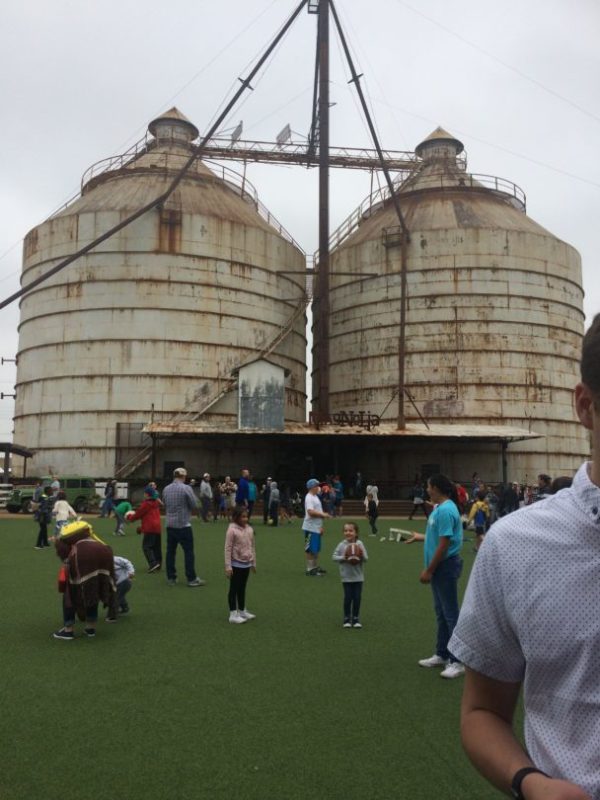 Fifth – When you finally get in the building, it's beautiful and you're free to roam.  I say roam but it's like a bunch of school fish all trying to get to the same class at the same time.   We were all so excited and so inspired and so eager to get ideas and so giddy with excitement that none of us seemed to care that our feet were being stepped on or that there was a giant line just to check out with our goodies.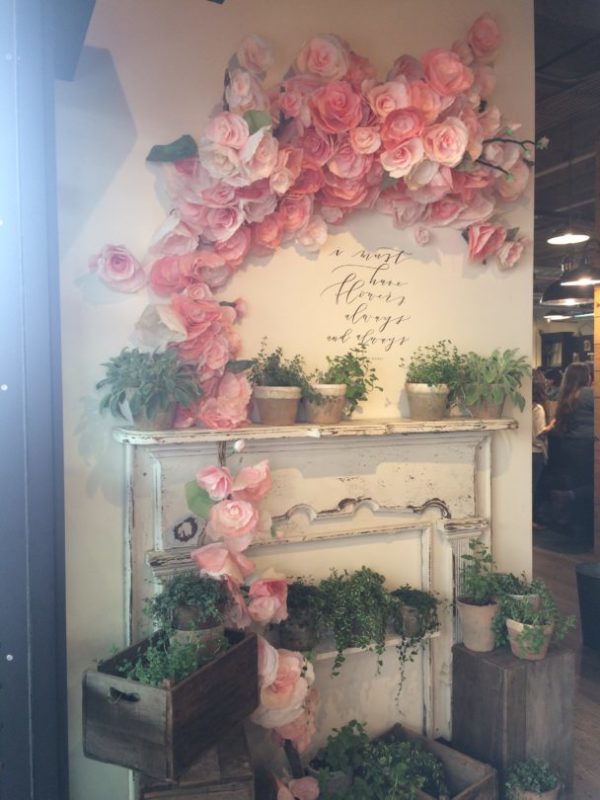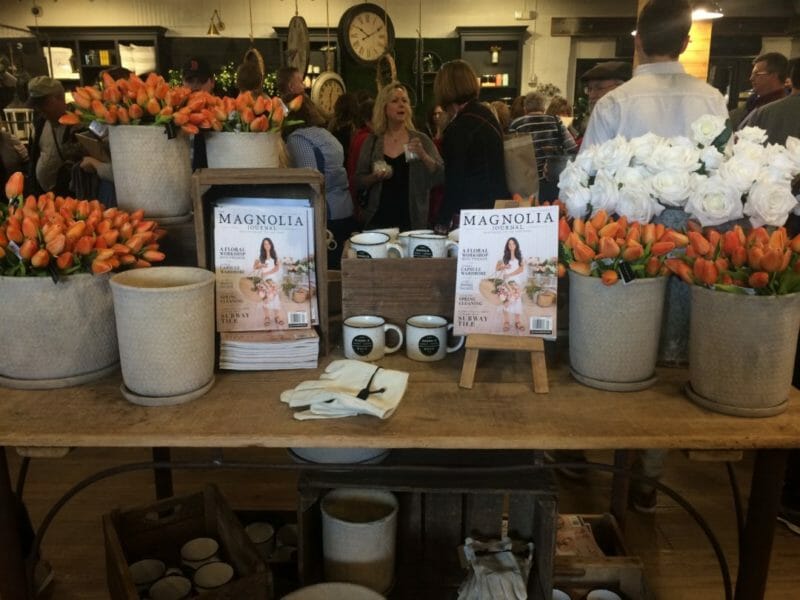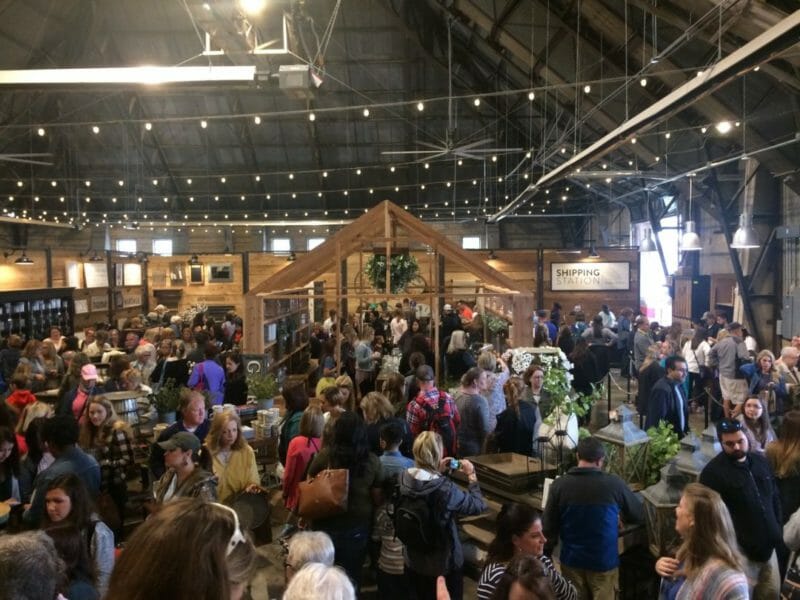 Sixth – There several places to shop when you finish with Magnolia Market.  We went to a place called The Findery.  They had great pieces and some really cute displays.  Across the parking lot was another warehouse full of old pieces they had gathered just waiting for me.  I picked up a couple of things I'll blog about soon.
Lastly, I apologize for the not-so-great pictures.  It was cloudy, crammed full of people and this girl was looking at everything so fast that I didn't stop to check and see if they were even in focus!  So my advice on that…either have someone else take your pictures or slap yourself and say get it together man!