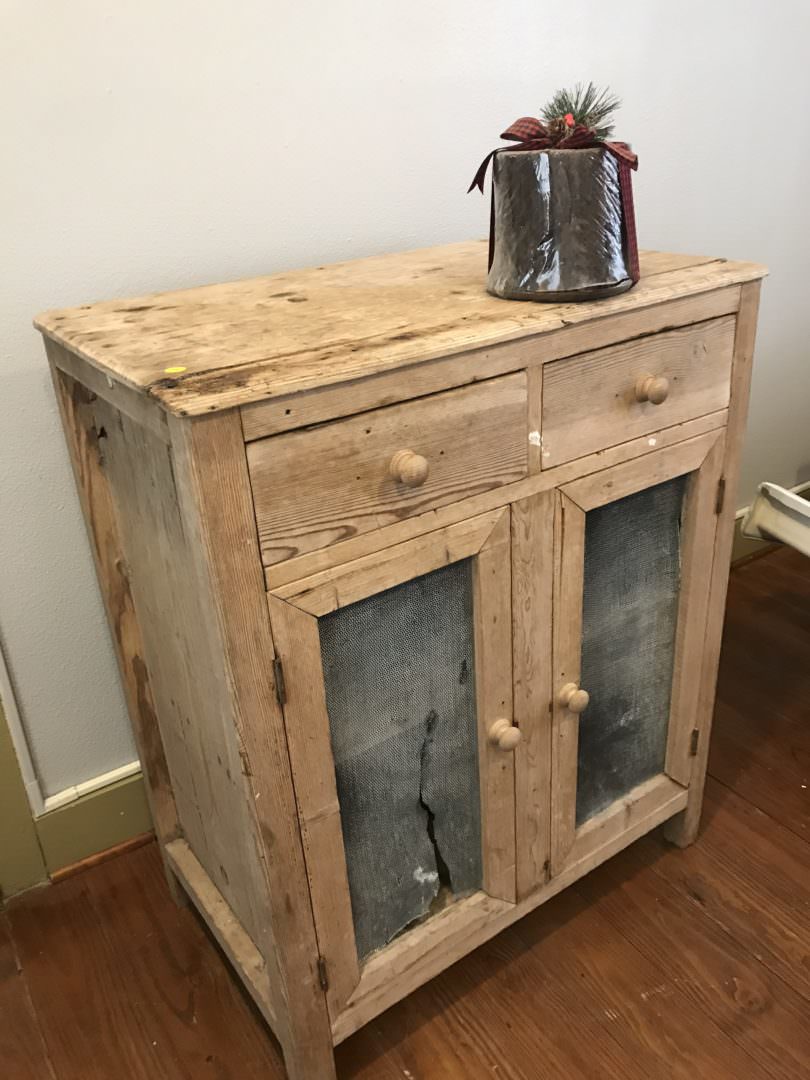 Have you ever gone to a garage sale or a thrift shop and seen something that looks cool or different but have no idea what to do with it?  Not me!  I can always come up with some sort if an idea.  It could be a crazy-not-going-to-happen idea, but an idea.  Last weekend the Mister and I went to the Scarecrow Festival in Chappell Hill, TX.  The town is quaint with rolling hills, large trees, wonderful old houses and wow do they know how to put on a festival.  There were bands, vendor booths, a bake sale, bounce houses, clothes galore, a food court and fun for everyone – all benefiting the Chappell Hill Historical Society.
My favorite part though happened to be right in the middle of it all – an estate sale.  Go figure.  It was held in an old house right on the main street.  I found a few things I really liked.  Some in my budget and some not so much but decided to share with you what goes through my head and why I get so excited about repurposing such goodies.
Ideas for Repurposing Estate Sale Goodies: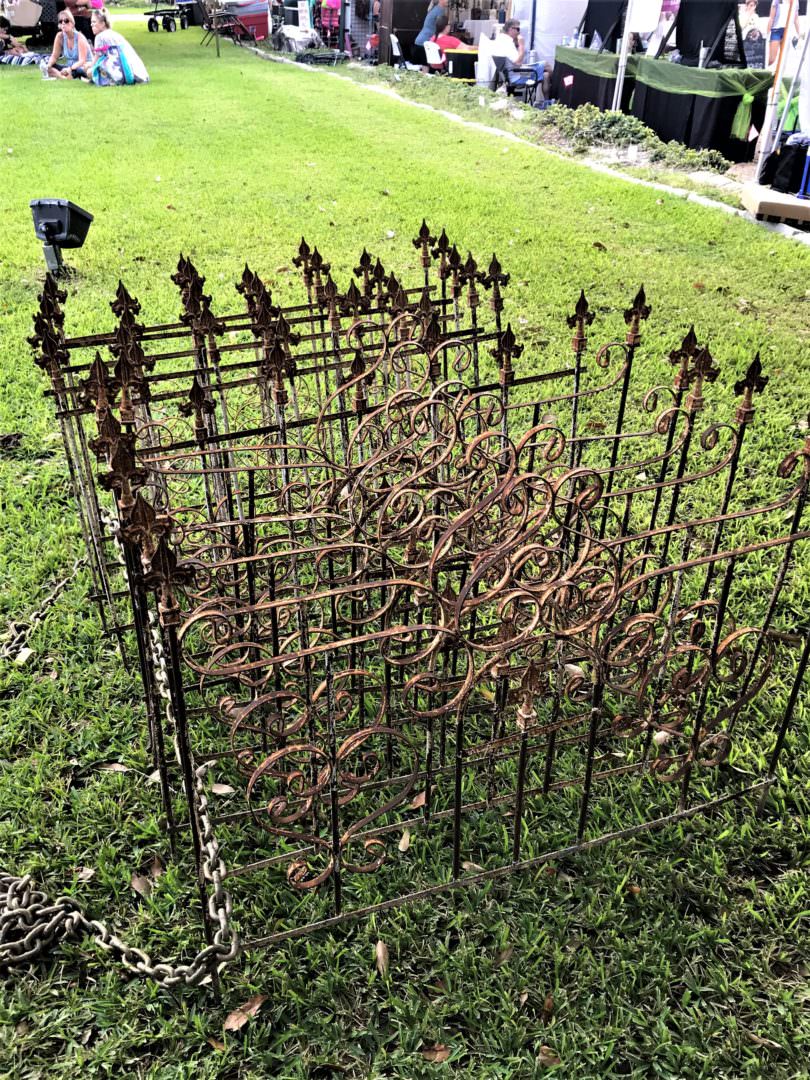 These antique fence parts were way out of my budget.  Honestly, they were asking 100 times more than I've found before but they are nice.  I was thinking they could be made into a headboard, a beautiful bench, a gate that welcomes me into the pasture or just garden decor.  What about a fireplace screen or even as a statement piece hung on the wall or over the mantel?  Yes please!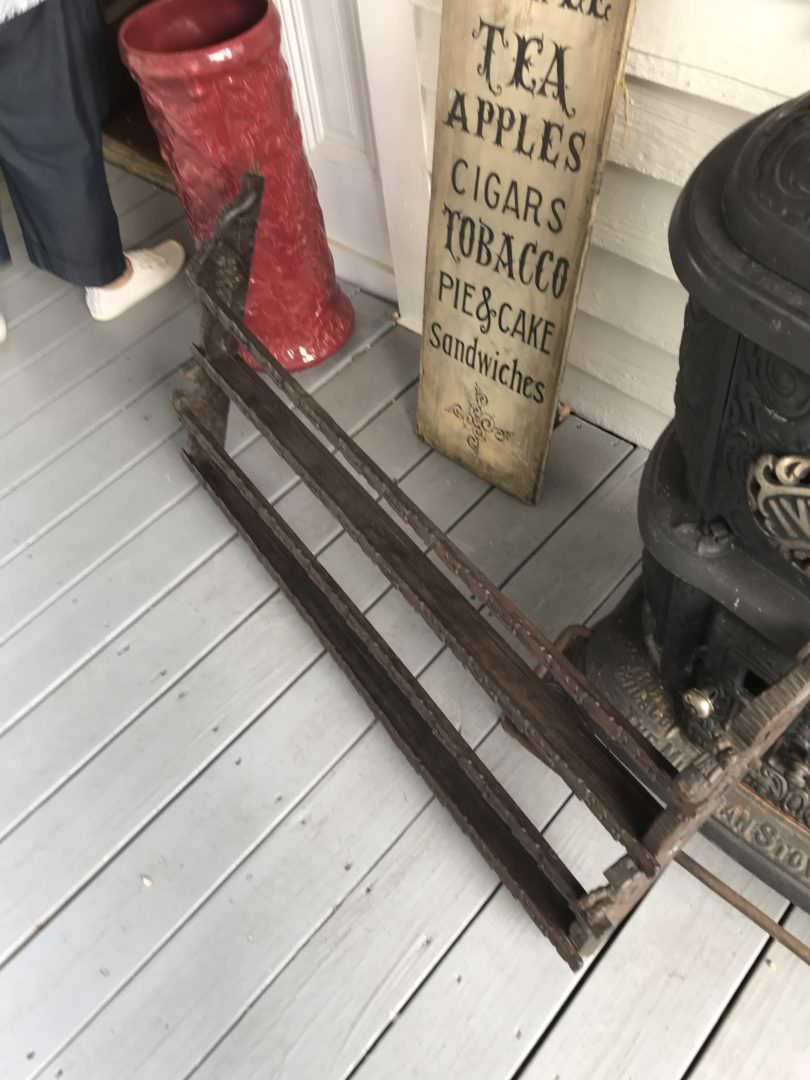 This piece has great detail and of course it could be painted and used as a plate holder but how about using it instead to hold a collection of baseballs?  If you used it as a plate rack, add tea cups by screwing in hooks underneath.  You could also display tea towels by hanging them on the rods.   What about using it to hold wine bottles on one row and glasses on the bottom?  All you'd have to do is cut notches out to slide in the glasses.  Ooh, how about using it as a wrapping paper station?!  The shelves are perfect for holding rolls of ribbon and string.  And you could add a dowel rod to the bottom and hang your favorite wrapping paper for convenience.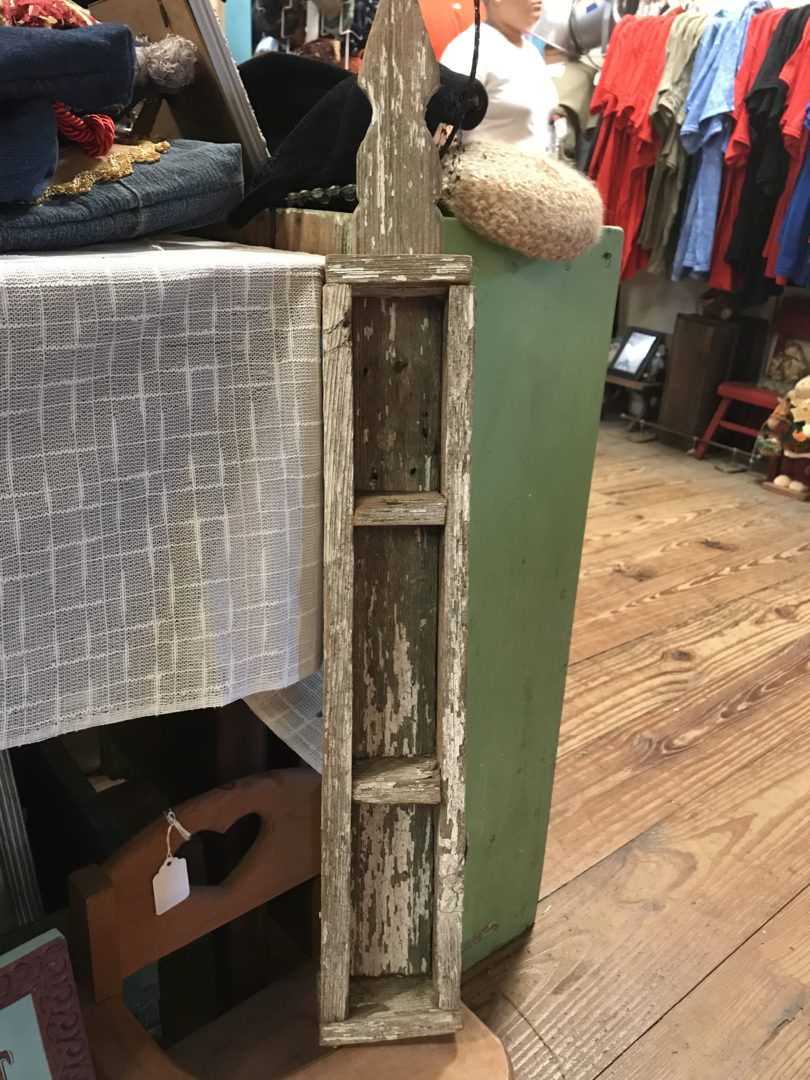 Look at the wonderful chippy paint on this old shelf.  I immediately thought, nope, not a shelf.  I'd turn it flat on it's back and add it to a desk to hold mail, a stapler, paper clips, etc.  Definitely organization at it's farmhouse finest.  It could also be hung on the wall horizontally.  If you moved the dividers over a little it could hold paper plates or a display for a collection of dessert plates.  How about placing mason jars in it to hold candles or flowers inside for a unique table centerpiece?  So fun!
I wish I had purchased this vintage hair dryer!  About 30 minutes after we left I wanted it.  If it were mine I would cut or shorten the cord and hang it inside an empty frame. Viola, instant vintage adorable wall art.  Everyone that walked into the bathroom would have loved it!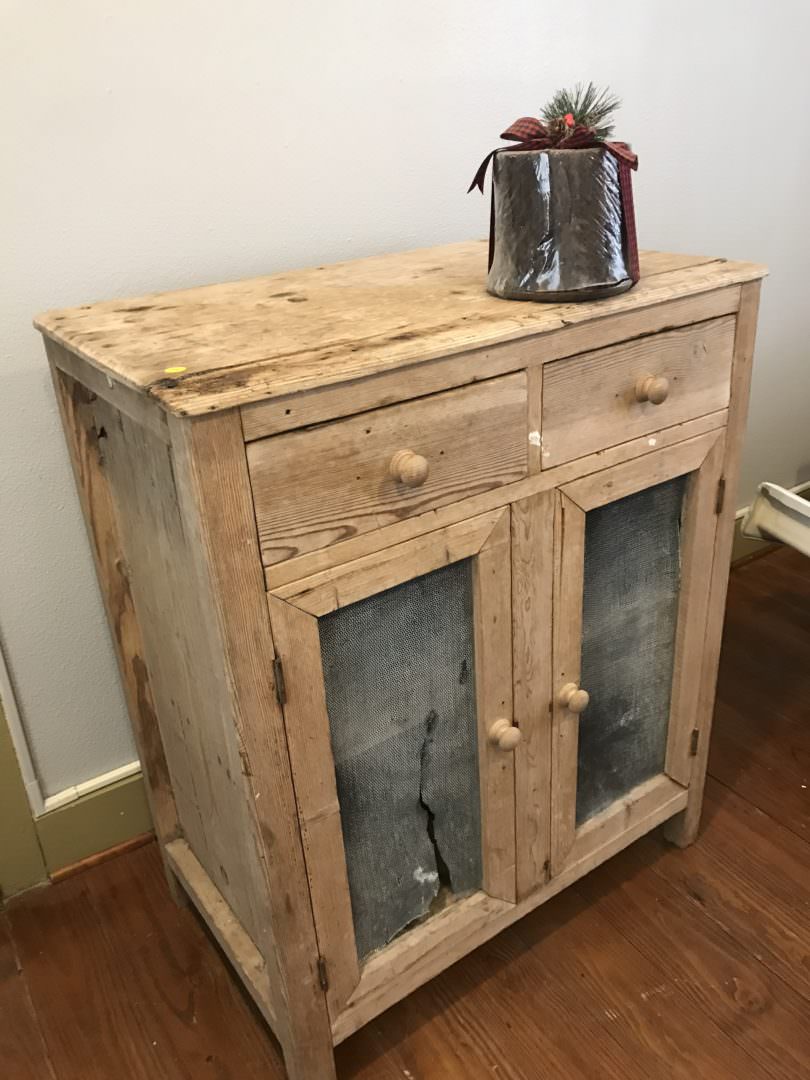 This is the cabinet I could not leave behind.  It may have been used to hold pies or tools for all I know but I wasn't about to leave it there!  I love the wood color, the worn edges and the size.  It must have been sitting on a porch or in a garage somewhere and each bird that flew by yelled "bombs away" and fired at will.  Cleaning it will be a job but I'm totally smitten and it's totally worth it.  I will most likely remove the screens and either replace it with more screen, leave it empty or add cute little curtains.  Wouldn't it be cute if the curtains were vintage tea towels?  I haven't figured that part out yet but when I do you'll be the first to see it!
Our home is filled with old stuff that's been repurposed.  You can see some of that here and here and here.  My hope is when you go to an estate sale and see something old and worn out that you don't just pass it up.  Instead of thinking you don't need another plate rack, consider repurposing it into something wonderful and unintended.  Add pieces to your home that tell a story.  Re-purposing is seriously gratifying.  Think of it as recycling.  Oh wait, you'll be an Upcycler!  Ha – I'm an Upcycler!
Now go forth and hunt.  Hunt for the good stuff and send me a picture when you do something super cool!
Save
Save
Save
Save
Save
Save
Save