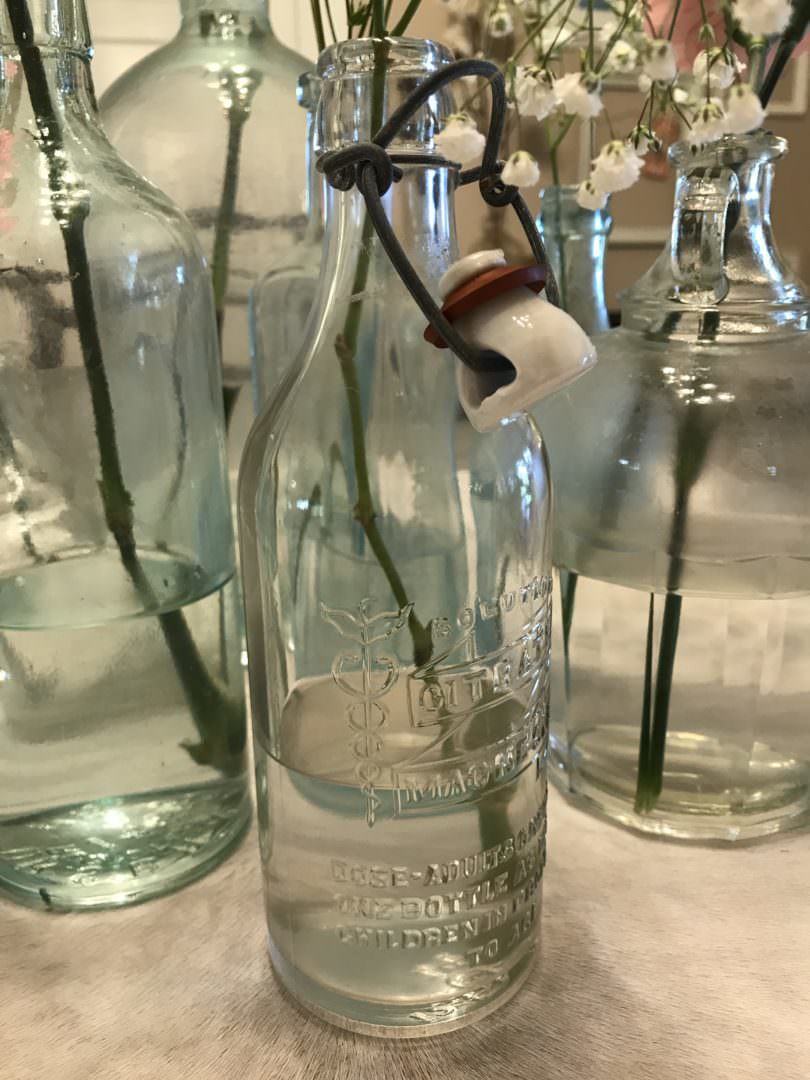 Who doesn't like fresh flowers?  I actually know one person who is allergic therefore isn't a fan – poor thing.   I feel sorry for her.  You can see from the picture below I like all kinds of flowers, even weeds/wild flowers.  And that I prefer to keep the table centerpiece fairly simple for an average day.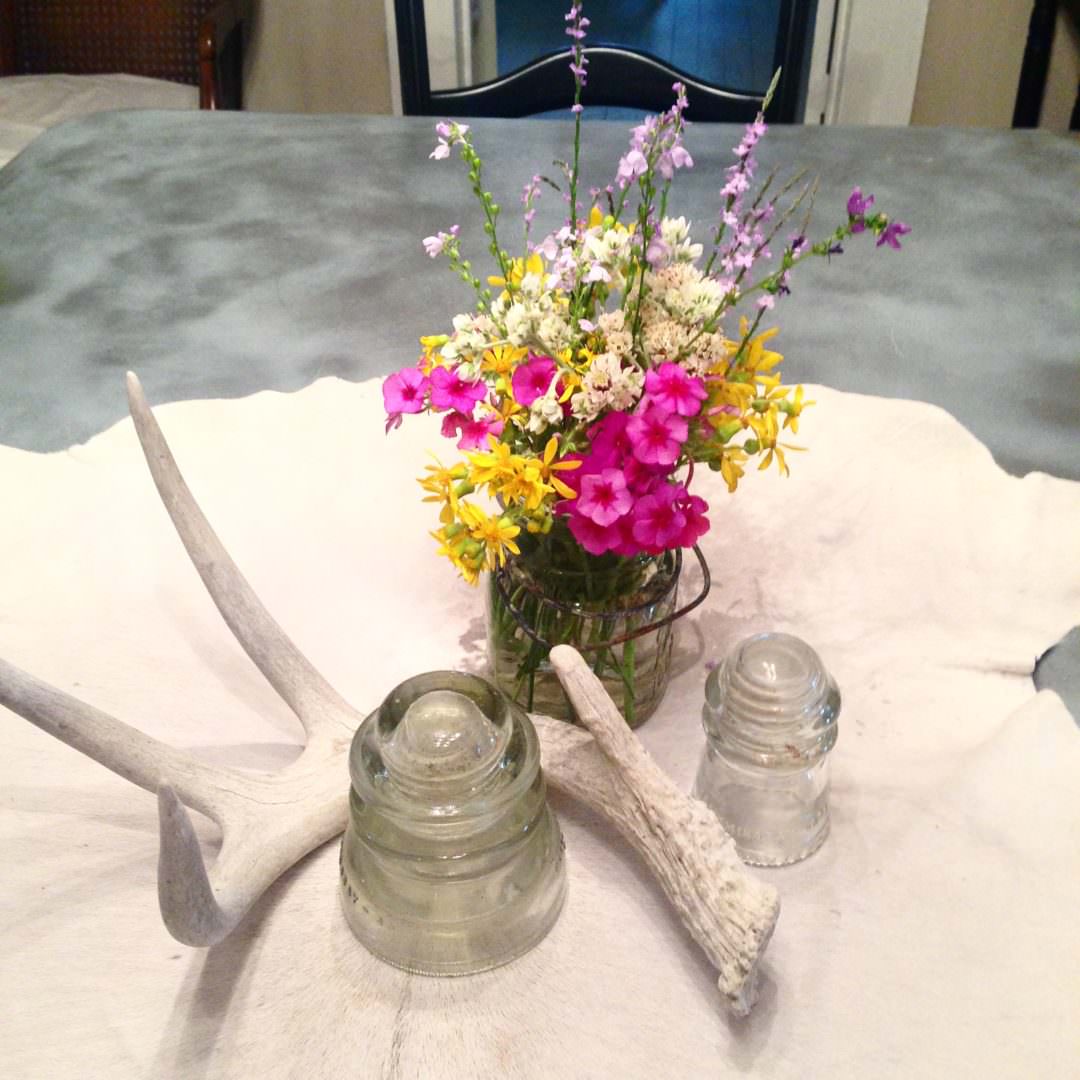 Well I checked out Courthouse Antiques in Anderson, TX last weekend and picked up a few vintage bottles.  I've decided to use them as my new everyday centerpiece on the table in Navasota.  It's my excuse to have fresh flowers all the time – wink wink and a smiley face.  If you could see my face right now trying to wink, you'd laugh and think I was having a spasm of some sort.  I've never been able to wink.
Anyway, I gathered a few more bottles I already had around the house and purchased $4.00 flowers at the grocery store.   Placed them in a cluster on the galvanized table (DIY found here).  Voila – a new everyday centerpiece with vintage bottles.  Seeing them every time I walk through the main thoroughfare makes me smile.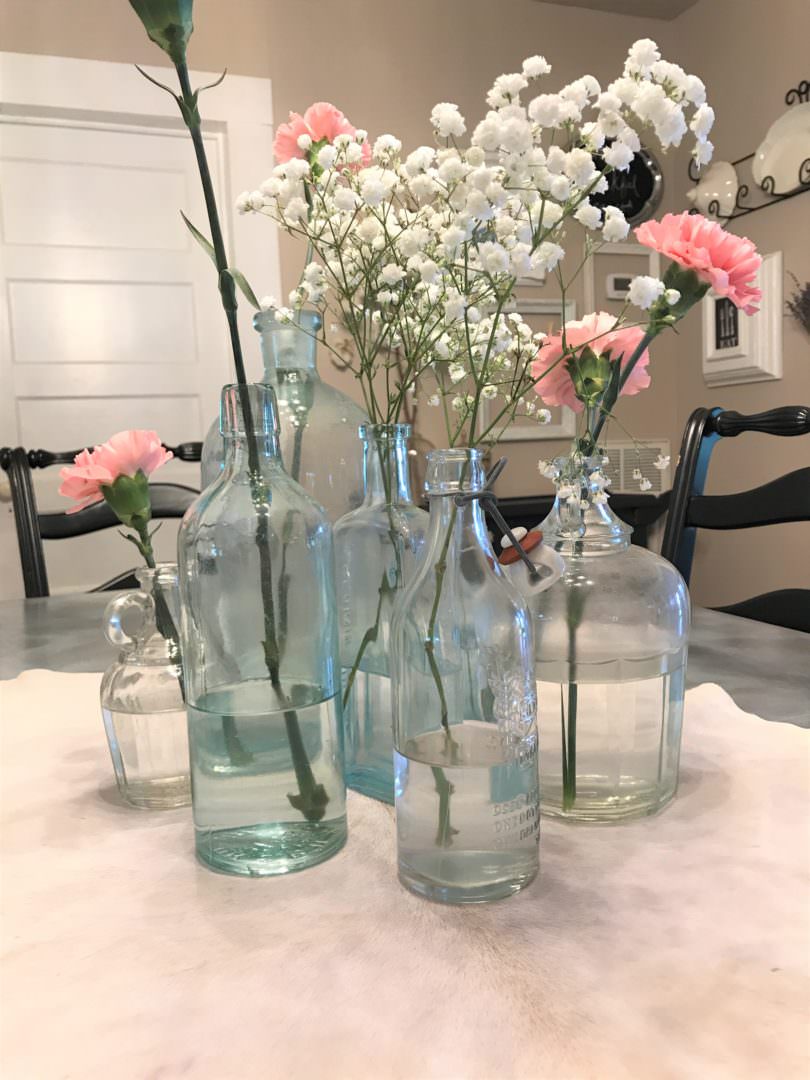 When deciding to cluster the items together, make sure and choose an odd number of pieces.  I've used seven.  Keep them varied in height as well.  Both of these tips will keep your centerpiece more appealing.  But if all of your items are the same size, just cut the flowers in various heights.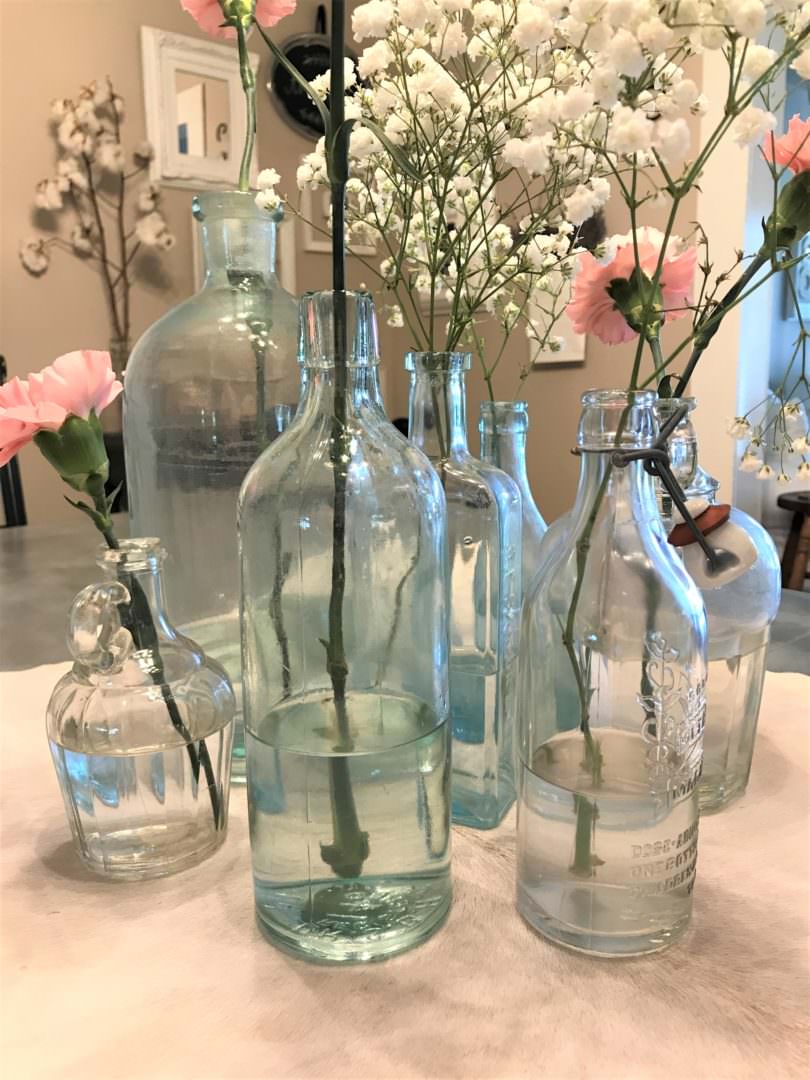 In this collection there are old vinegar jars, apothecary medicine bottles, a soda bottle, and a magnesia bottle that still has the stopper/lid.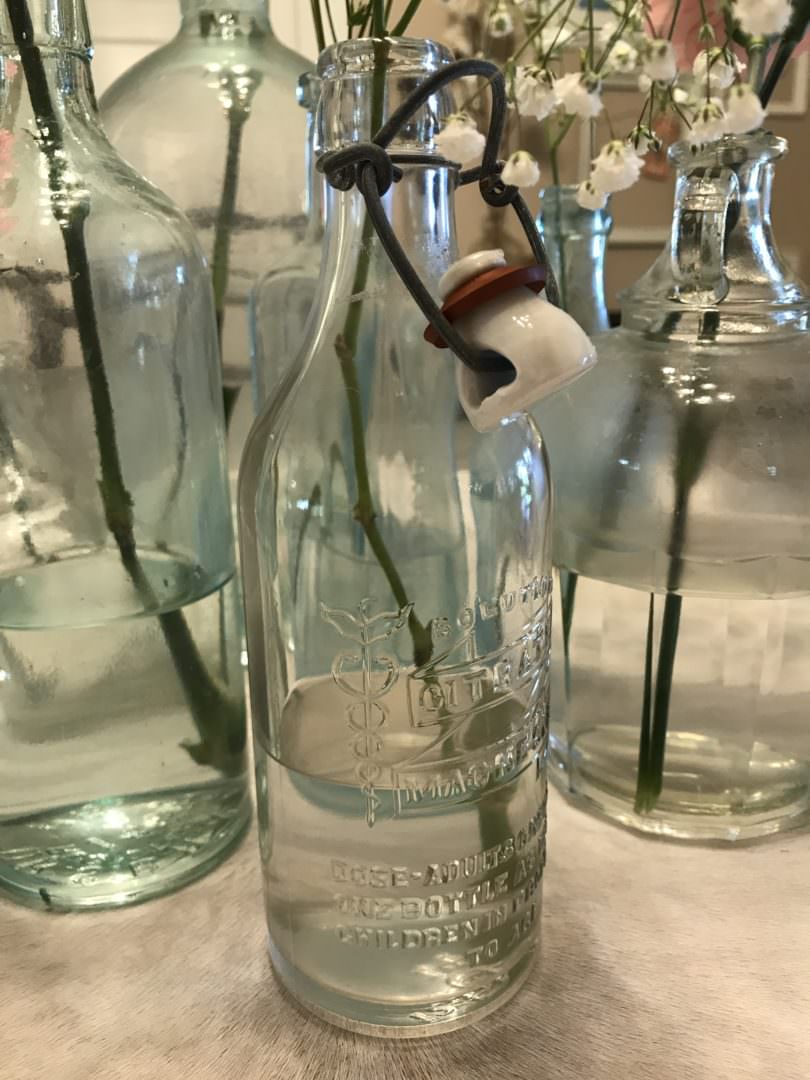 The soft colors, the unique shapes, the stretch marks and air bubbles – I love each imperfection.
Look at these other ideas for vintage bottles!
In this post she painted them making the labels really stand out.
This wall vase shown here in this post seems like an easy DIY.
You can embellish them like she did in this post even though it starts out giving you ideas for vintage jewelry (other fab idea).
You could even decoupage them like in this video!
Do you have a collection of bottles?  Do you place them all together or in different places around the house?  How do you display them?  Are they being used?  I'd love to know!  
Save
Save
Save
Save
Save
Save
Save