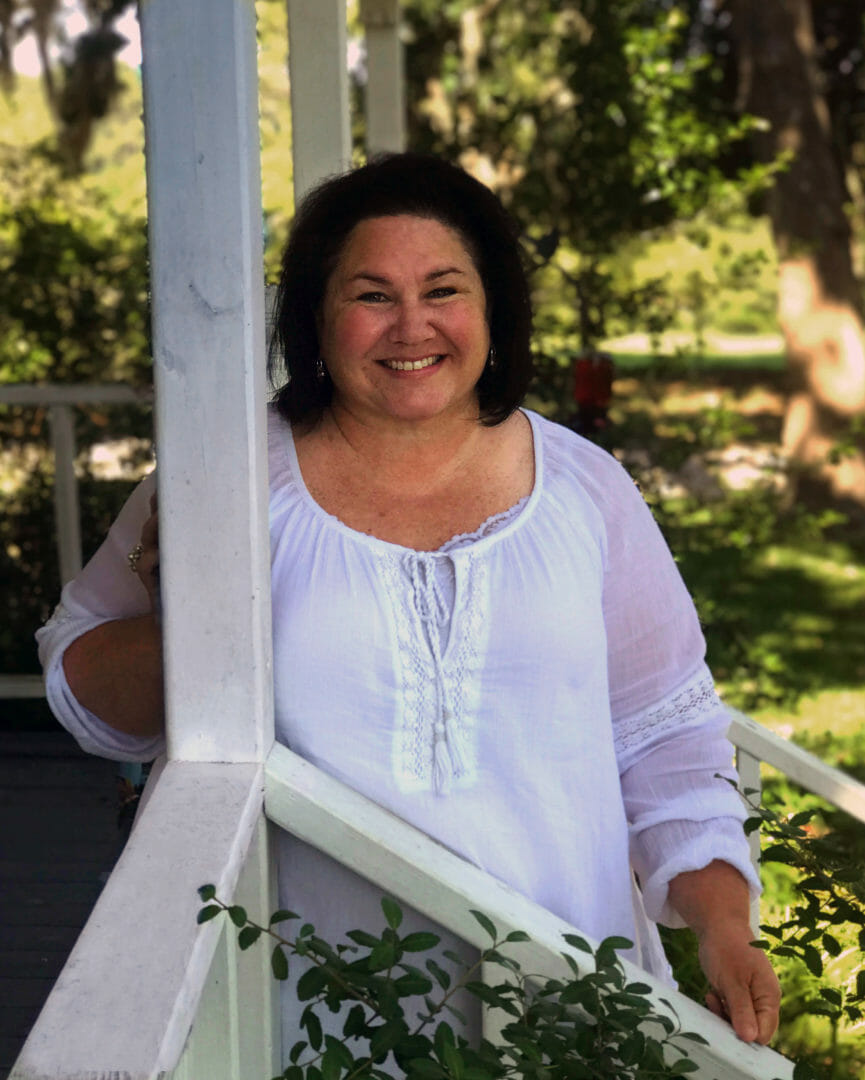 Hey there! I'm Cindy and I'm so glad you've decided to visit. I've been an Interior Decorator and Home Stager (InteriorMotiv) for many years but have recently had the desire to blog.  With the last of our 3 kiddos about to leave for college, it seems to be the perfect time to start.  Along with being empty nester's, we've decided to make a life change and live in the country.   Eventually we'll be moving from the suburbs of Dallas/Fort Worth to a tiny town in south Texas.  But for now, on the weekends, we'll work on redoing the old farmhouse that's been in the family for almost a hundred years while deciding whether or not to sell our home here.
Besides our 3 kids, we have 3 dogs, a BLM mustang and burro, a bunny and will purchase Scottish Highland cows soon. If you had asked me a year ago if I could ever see myself living in a small town, the answer would be a resounding no. But now the thought of being a country girl is utterly exciting! Probably because we'll eventually build our dream home on the property which will give me the excuse to shop for my love of farmhouse/vintage/repurposed décor.  But most likely it's because the Lord has always guided our decisions and under His umbrella is the safest most comforting place to be.

A Few Random Facts
First and Foremost: I love Jesus. I am His and He is mine. It can't get any better than that.
Fave Color: Pink! From pale blush to bubble gum to fuchsia, it's all beautiful.
Fave Holiday: My birthday (yep, mhmm, that's right).  I celebrate the entire month of September!
Fave Movies: Pride and Prejudice, and Australia. But I'll watch a good ol' super hero movie any day of the week.
Fave Food: I could eat Tex-Mex or steak everyday.
Fave Drink:  Sweet tea (no lemon)
I laugh at just about anything – okay everything; even things I shouldn't. That sounds terrible but I'm just keeping it real. I'm direct (some say blunt) but never intentionally trying to hurt someone's feelings. I have been known to put my foot in my mouth and have been called ditsy. Not sure why, I think I'm smart and have more common sense than most.
I believe that in serving others, you are also served. I believe in chivalry and good manners. I want to live a life glorifying the Lord and be a good example to my friends, family and strangers even though some days are a complete fail.
I'm still crazy about my high school sweetheart/hubby (aka the Mister, Mr. Wonderful, and IT Genius)
I love my 3 kids more than you (Just kidding. I know all momma's love their babies like that.)
And I like old people. They are so cute – even the grouchy ones. I suspect I'll be the one rolling around in a wheelchair, biting everyone or whacking them with a cane. 😉
Big hugs!
Save