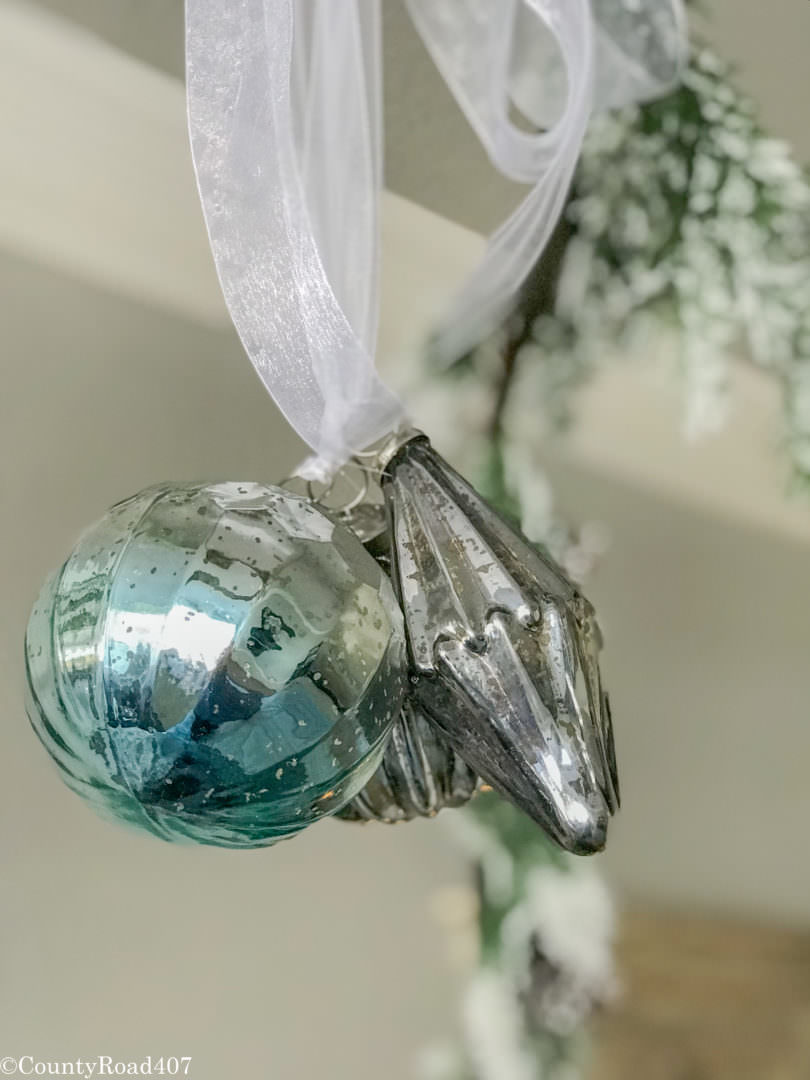 You know how practically each time I redecorate the city house I complain about the hideous, vomit colored, out-of-date gold walls?  Well, last week the Mister got a wild hair and oh my golly, NO MORE GOLD WALLS!  At least in the master bedroom but AAAHHH – I am beyond thrilled!  Because I can barely contain myself I thought I'd celebrate by decorating a Merry Christmas bedroom and let you share in the excitement too!
First I'll show you the maybe-they-were-popular-10-years-ago hideous gold walls but please continue to read the blog.  I promise, it's not my bad taste in color, it was the previous home owners!  Seriously!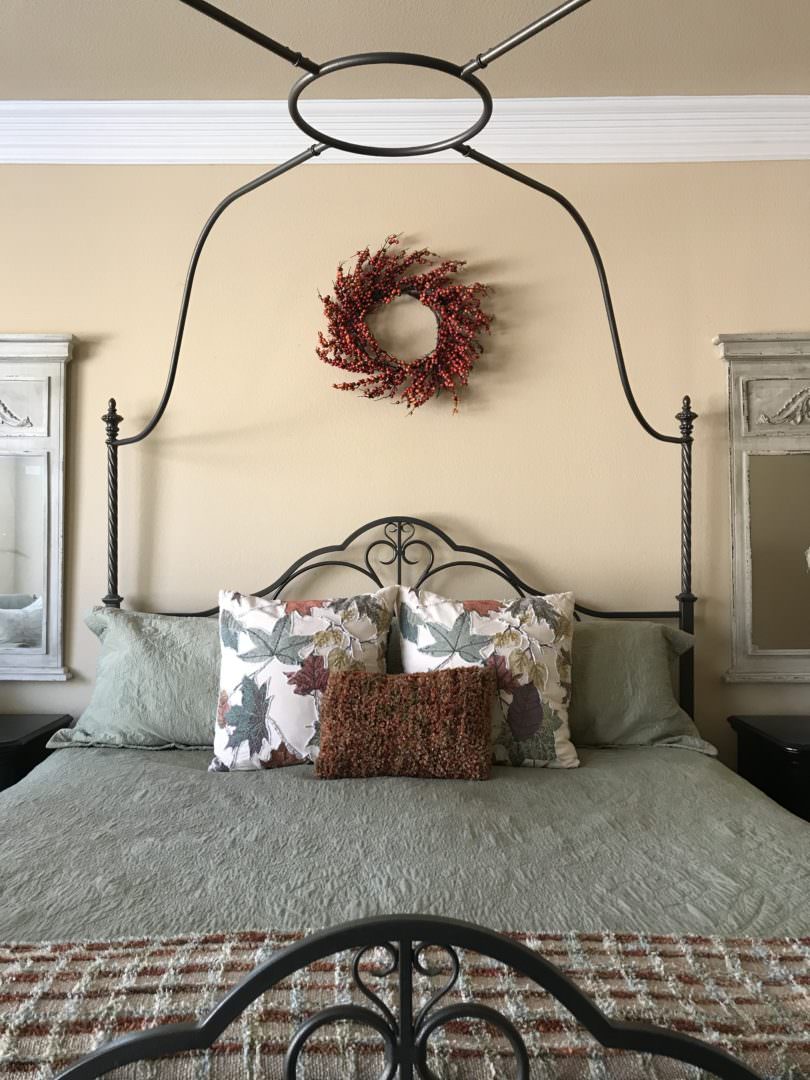 Christmas Bedroom 2017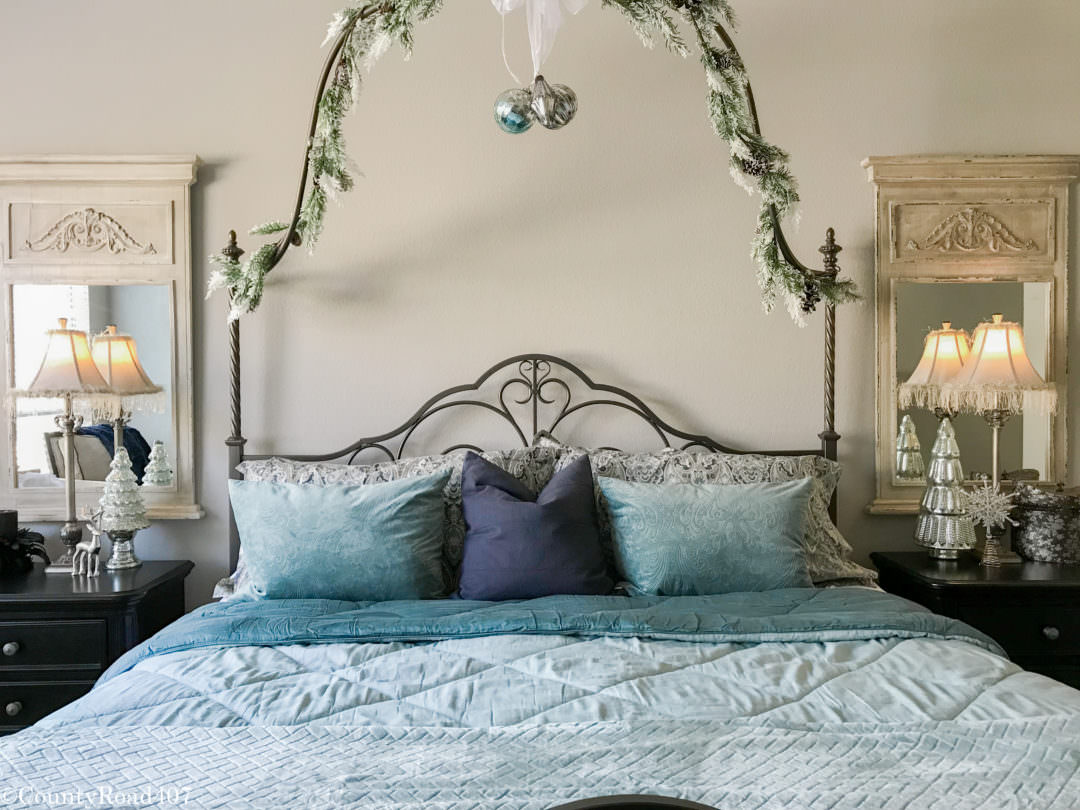 So much better right?!  Paint color is Sherwin Williams Amazing Gray and I have to say, now the walls look amazing.  I paired it with a Pottery Barn blue linen and silk comforter and paisley shams.  We got the comforter and shams on sale about 3 (maybe 4) years ago intending to paint way back then.   Life got in the way and now they don't even sell the comforter or sheets anymore but thankfully though, I still like them and will use it as my everyday bedding for now.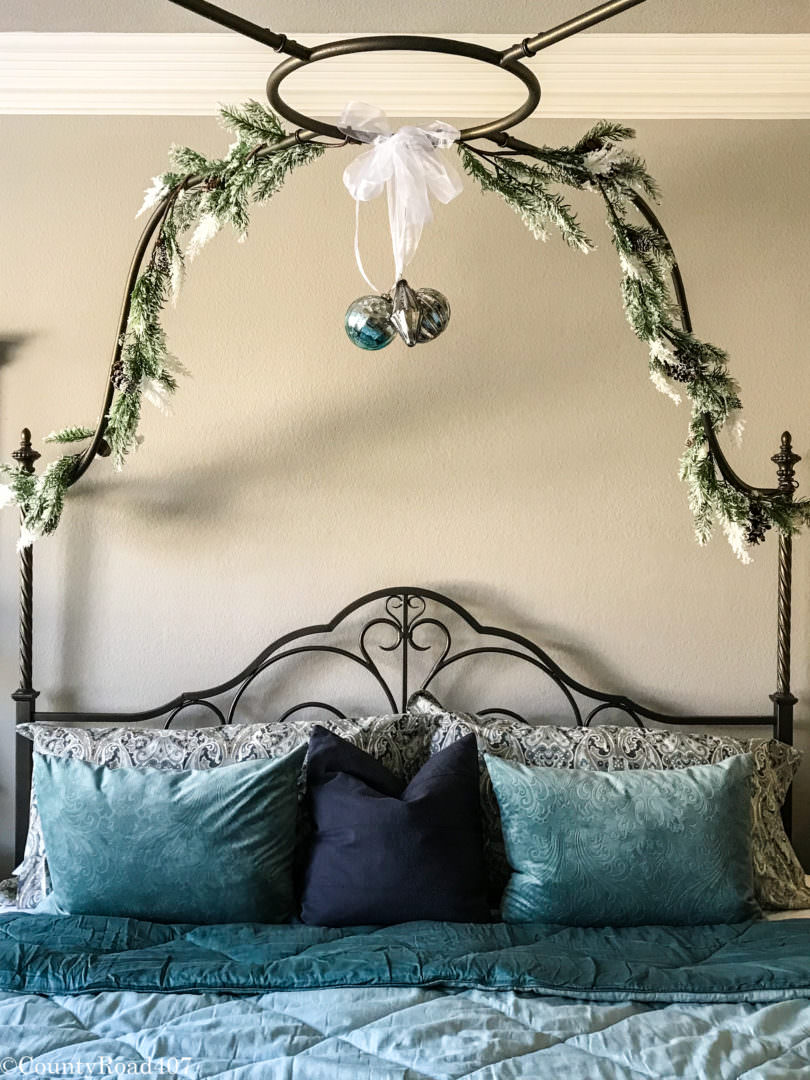 The iron bed was a surprise gift from the Mister when we moved to Highland Village about 14 years and ago and I still like it too.  The canopy always makes it feel more cozy and the pewter color has always been a fave.   I added 2 strands of garland from Hobby Lobby and mercury glass ornaments found at Home Goods.  The pillows were from Home Goods as well.  I don't make full price purchases so everything you see was on sale.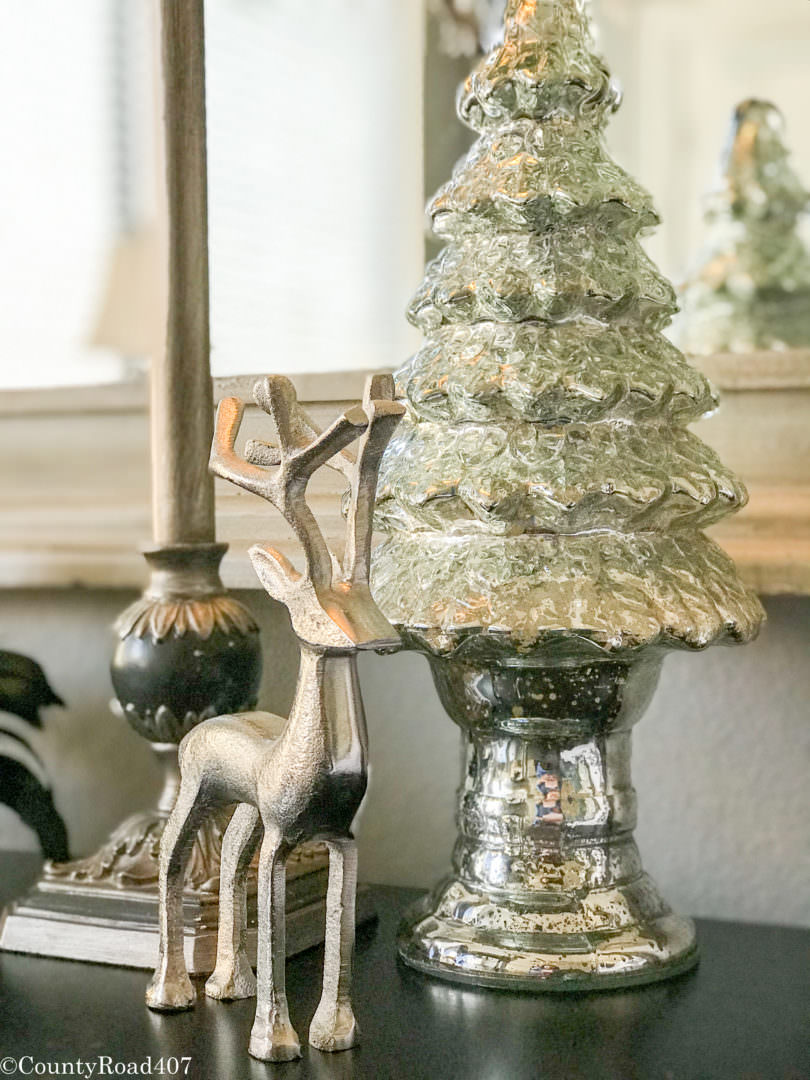 Don't be afraid to mix metals when decorating.  I mixed the pewter bed with silver mercury glass and a brushed brass deer in our Christmas decor.  And the lamp has a brushed nickel base.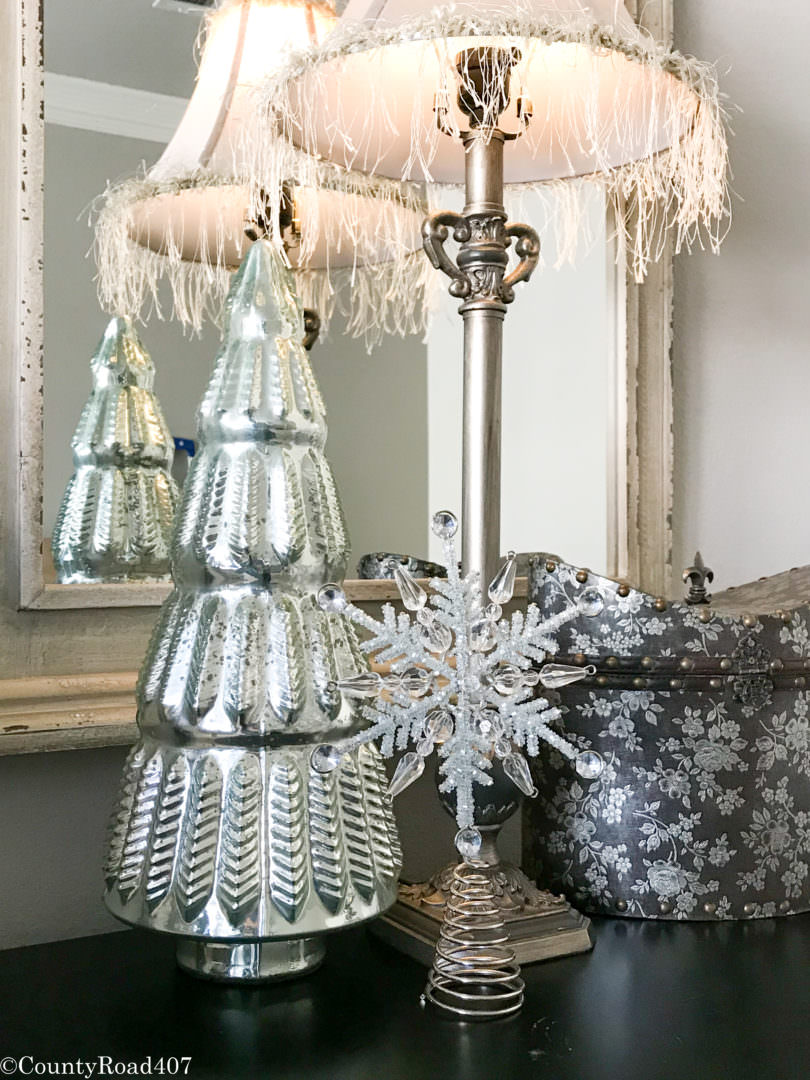 I prefer using at least one or two things that don't usually belong.  Like this Christmas tree topper.  It doesn't necessarily have to go on top of a tree.  I'm using it on my bedside table for an inexpensive piece next to the mercury glass tree.  More Home Goods finds!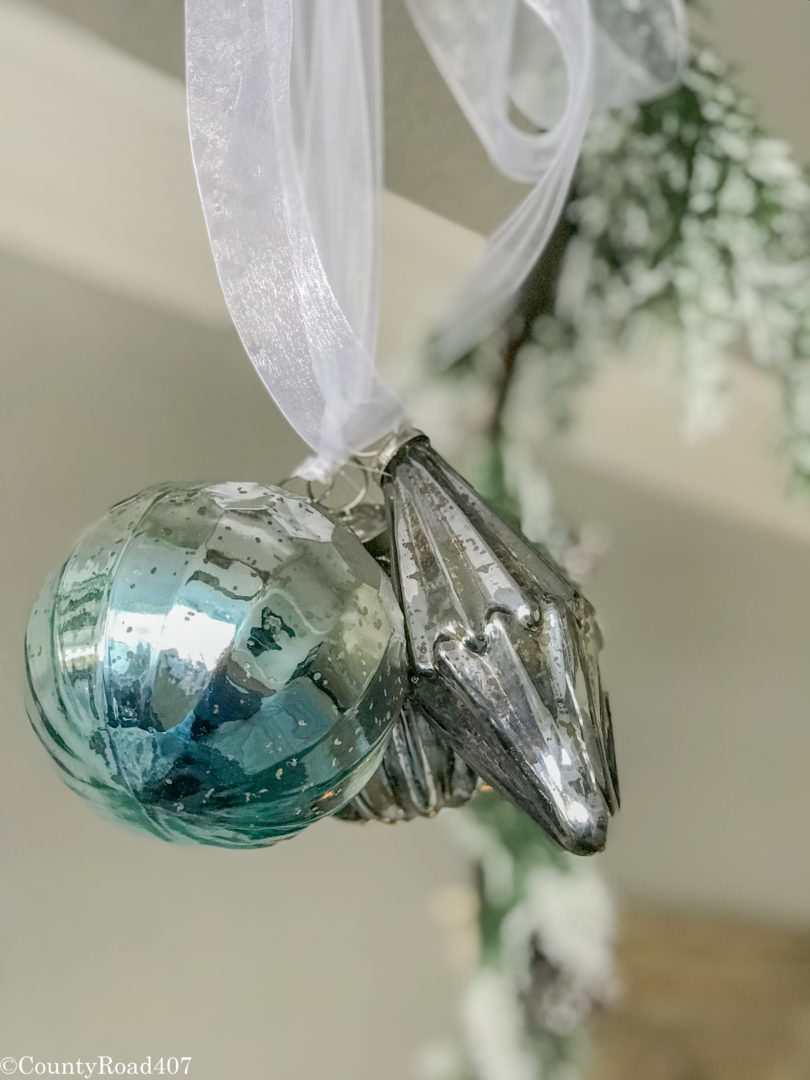 To coordinate with the mercury glass trees on the side tables, I strung 3 ornaments with ribbon from the top of the bed.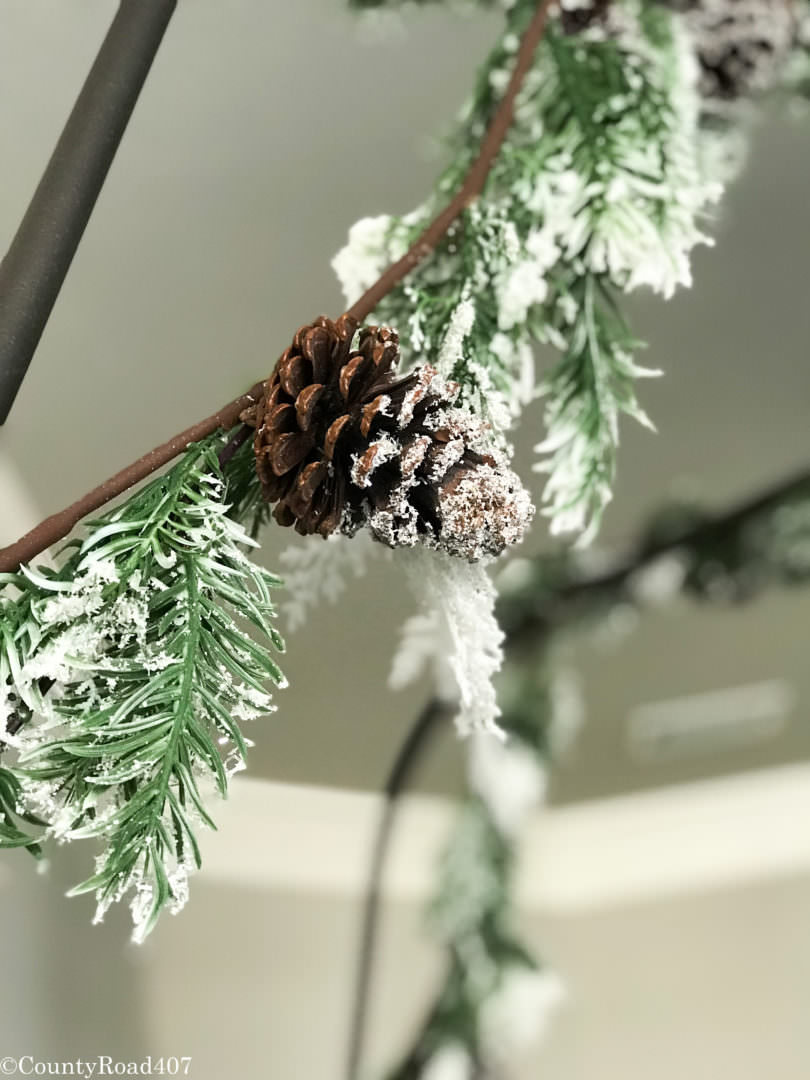 I usually add live greenery around the bed but this year I started celebrating so early that no one had any yet.  Honestly, the faux garland will work out much better since I usually have to vacuum the real needles up almost daily when the other starts to dry out.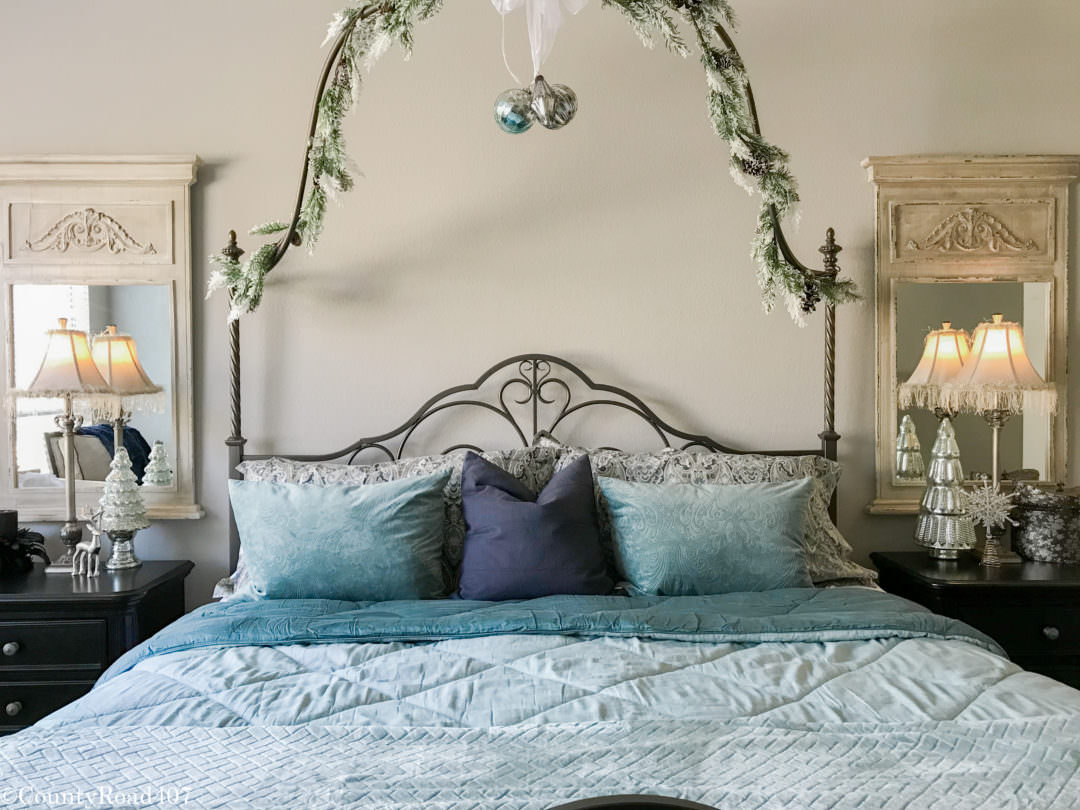 Don't forget when you're decorating for Christmas that you throw a little joy in your master bedroom.  Usually, that room is always forgotten.  You spend a lot of time in there.  Make is special.  I truly love waking up in the mornings to this new color, the new bedding and Christmas spirit.
Merry Christmas Friends!
The Creative Christmas Link Party is hosted by Janet of 
Shabbyfufu
and the the bloggers of Blogging 50. Please visit all of the talented bloggers below!