Dear Affable Ally,
I'm going to let you in on a little secret.
It wasn't mentioned by my grandmother or promoted by Coffee-mate or even on the "As seen on TV" commercials.
But it should be.  This little secret should be in every decor loving, mason jar loving, we-all-want-people-to-think-we-live-like-celebrities loving households.
Here it is.  Drum roll please…
The 15oz. Coffee-Mate Creamer lids fit on Ball jars!  Say Whaaaaaat?!  I know, right?  You can put the perfect powder pouring red lid from a Coffee-mate creamer container straight on a Ball jar and look like a Decorating Mastermind.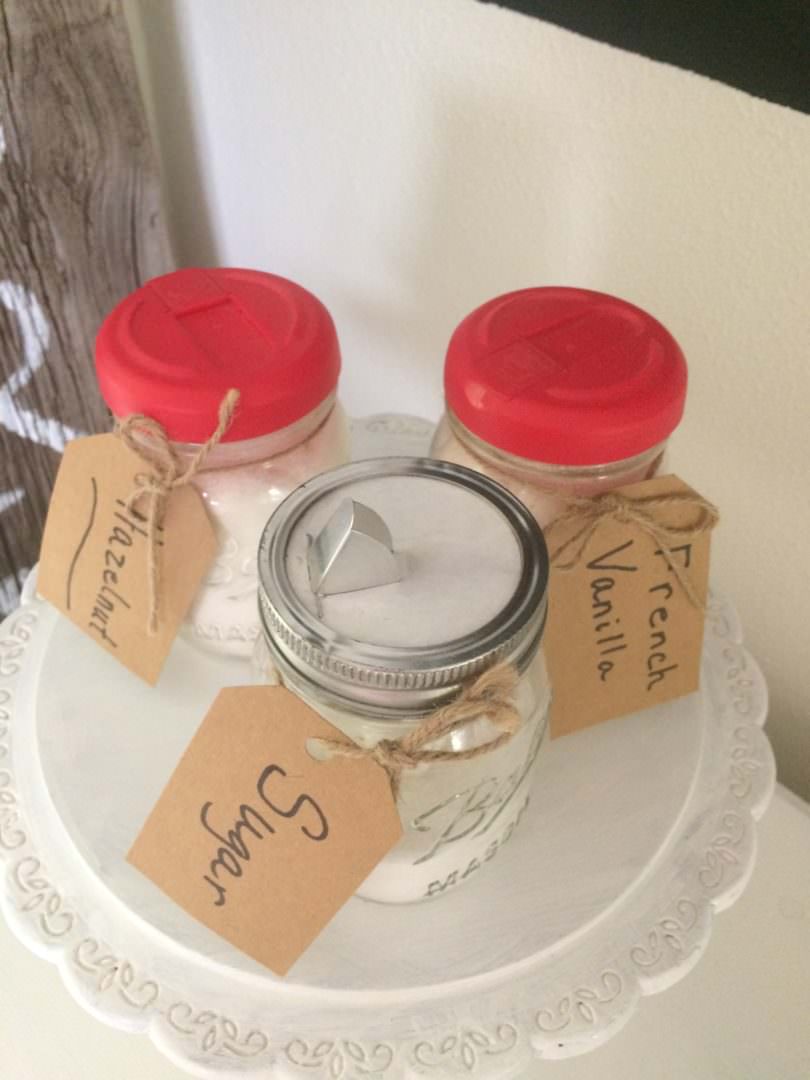 I know, you're gasping at the sight of them.  Well then let me tell you this too – my sugar jar is another fantabulous idea.   All I did was trace and cut out the lid from a Morton Salt container.
I know, you want to kiss my feet and stroke my hair but it's okay.  I love telling secrets and having you look like a guru too!
But I couldn't leave my Coffee-mate lids red.  Oh no.  They don't coordinate with my black and white coffee station (which you can read about HERE).  So I decided to spray the lids using Valspar Premium Finish spray paint in a black satin.  It took 10 seconds to paint them and less than an hour to dry.  So if you're going to have a party tonight, you can get this done lickity split!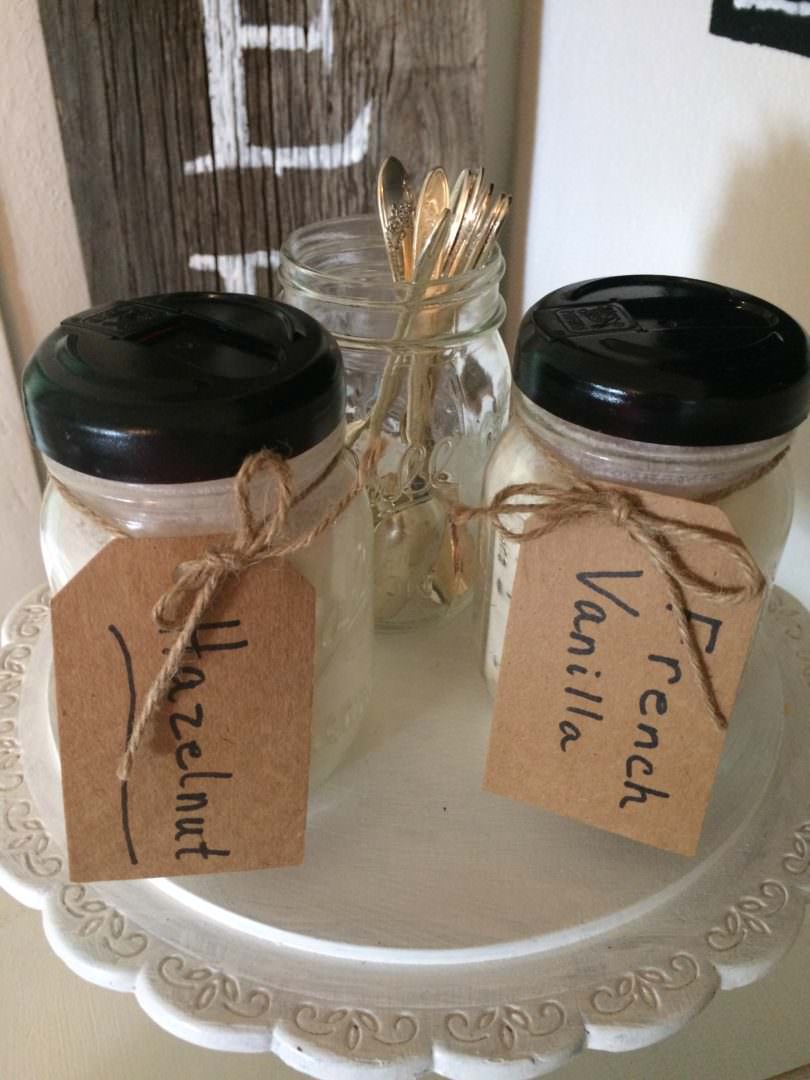 I've had people visit and ask about my little secret and when I posted it on Instagram, I had friends say they didn't know.  Well now you do!  I can see those perfect lids painted in whatever color you need for your kitchen.  Maybe yellow, aqua blue, gray, white, mint green?  This paint comes in so many pretty colors.  No this isn't a sponsored post.  Oh how I wish it were – I'd love to have a box of free Valspar paint or a case of Ball jars or Coffee-mate creamer!
Anyway.  I've added a very short video showing how easy it is to transform them.  I learned at my awesome Haven Blogger Conference that videos are now a big deal in the world of blogging and I need to jump on that train. So here it is.  If you like it then share it with your friends so I can become a nationally known blogging star!
Sincerely, Cindy  XXOO
p.s.  Don't be too critical when judging.  It's my first video and don't laugh at my furry arms and man hands.  I can't keep real or fake nails for more than a week. 😉
Here's the Video!
Save
Save
Save
Save
Save
Save
Save
Save
Save
Save