Dear Affable Ally,
I'm going to let you in on a little secret.
It wasn't mentioned by my grandmother or promoted by Coffee-mate or even on the "As seen on TV" commercials.
But it should be.  This little secret should be in every decor loving, mason jar loving, we-all-want-people-to-think-we-live-like-celebrities loving households.
Here it is.  Drum roll please…
The 15oz. Coffee-Mate Creamer lids fit on Ball jars!  Say Whaaaaaat?!  I know, right?  You can put the perfect powder pouring red lid from a Coffee-mate creamer container straight on a Ball jar and look like a Decorating Mastermind.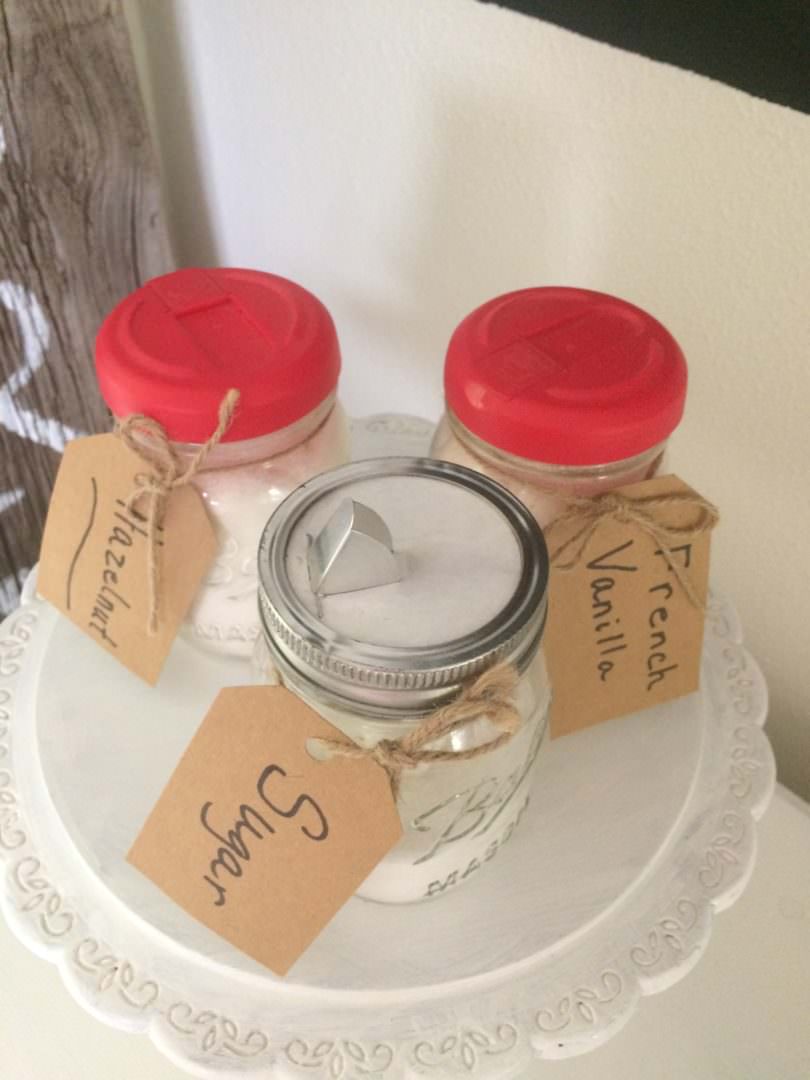 I know, you're gasping at the sight of them.  Well then let me tell you this too – my sugar jar is another fantabulous idea.   All I did was trace and cut out the lid from a Morton Salt container.
I know, you want to kiss my feet and stroke my hair but it's okay.  I love telling secrets and having you look like a guru too!
But I couldn't leave my Coffee-mate lids red.  Oh no.  They don't coordinate with my black and white coffee station (which you can read about HERE).  So I decided to spray the lids using Valspar Premium Finish spray paint in a black satin.  It took 10 seconds to paint them and less than an hour to dry.  So if you're going to have a party tonight, you can get this done lickity split!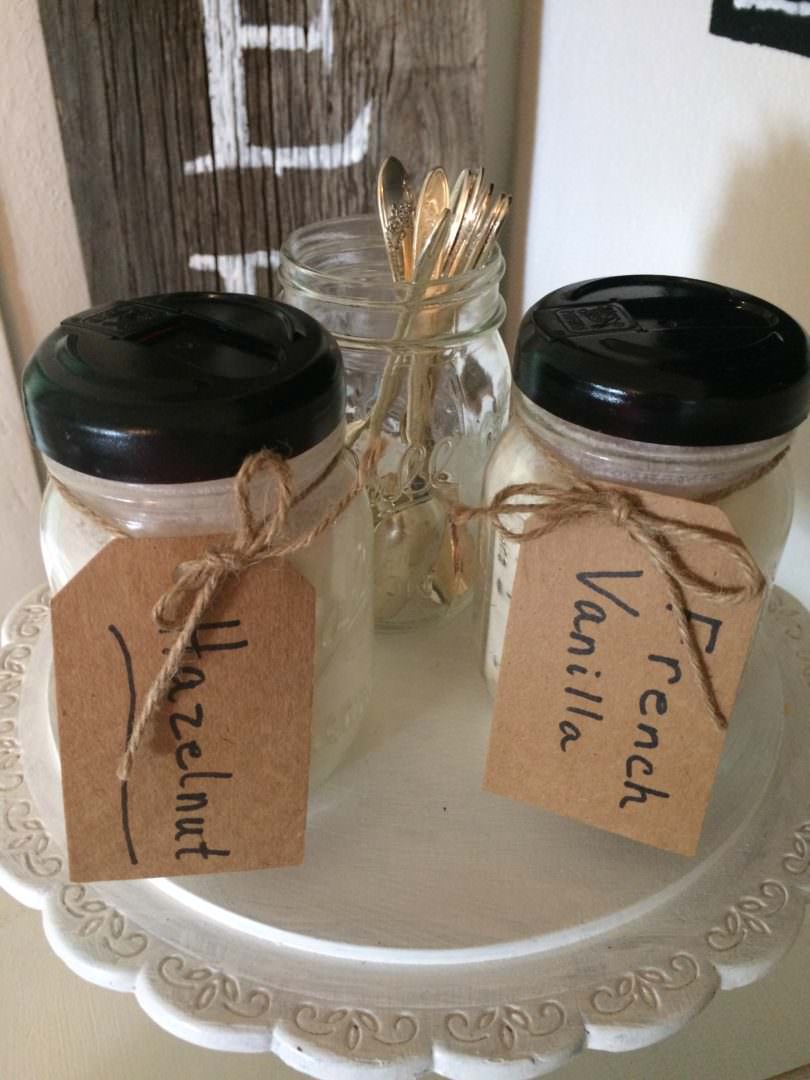 Save
Save