I get family and friends asking questions like how did you think of using that box as a shelf or use that hog feeder as a table centerpiece or decide that old screen could be wall art.  My usual answer is because I like it.  It could be I have a bit of talent in the decorating area but really I decorate with things I like so generally it makes me feel happy.  I want you to enjoy your home and feel happy too so here are 5 tips to help build your decorating confidence.
5 Tips to Build Your Decorating Confidence
#1.  Stop thinking you suck at decorating – Just like art is personal and interpretive, decorating is too.  God made all of us different and that includes our personalities and what we like or dislike.  Don't let Joanna Gaines or Martha Stewart or Kitty Bartholomew (oh wow, do you remember her?!) dictate what you should or shouldn't like.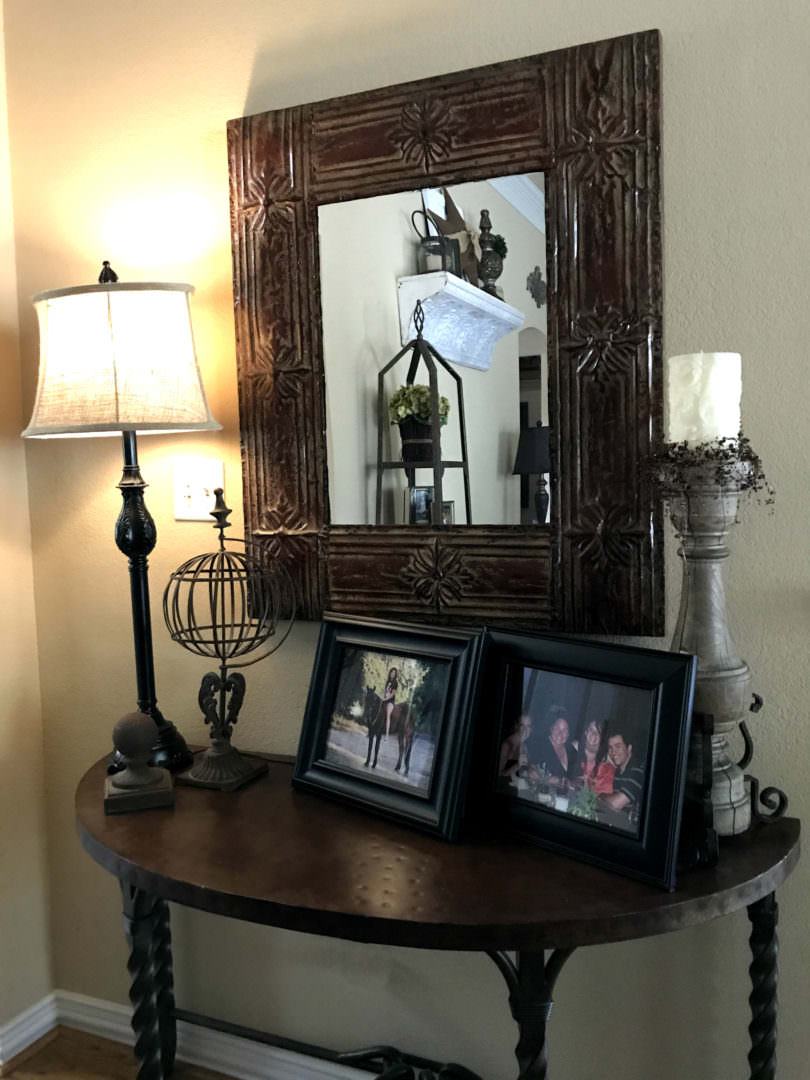 #2.  Start with looking at magazines or Pinterest and figure out your style of decorating – I can say I love something about every style out there making my personal style Eclectic.  That may be the best one because now I have an excuse when someone sees something quirky and vintage paired with a piece that's rustic or modern – LOL.  Collect pictures and put them in a file or if you love Pinterest like I do, start a room board and click away.  Once you've done that, go back and see the common elements.  Are things streamlined and clean, modern and minimalistic?  Then you gravitate to contemporary.  Are the common elements chippy paint, romantic areas, lace fabrics and flowers?  Then you like Shabby Chic decor.  Once you've narrowed it down to a style you like, stick to that and you can't go wrong.  BTW – it's okay to like more than one (or two or three).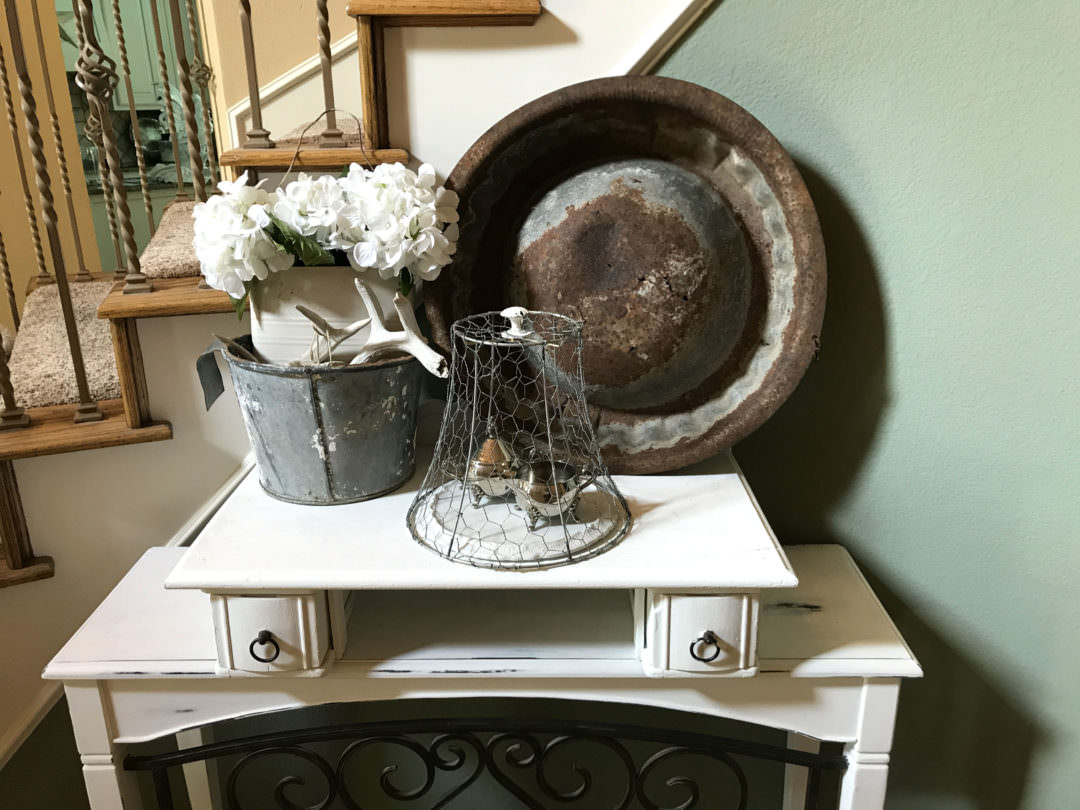 #3.  Stop thinking you have to be 'in style" –  Fads are short lived and trends last longer.  Remember when the fad was a chevron print on everything or a sign that said Keep calm and carry on?  I say, keep calm and enough already!  We've all heard of shiplap.  Even though I think that trend won't last much longer, it's lasted years.  To be confident stick with classic looks such as wood floors, stainless appliances and neutral colors.  Hint:  If you see a bombardment of something, it's probably a fad and you should only buy it if you think you cannot live without it.  In the words of Sheryl Crow – It's not having what you want.  It's wanting what you've got. 😉  Oh gracious, now I can't get that song out of my head!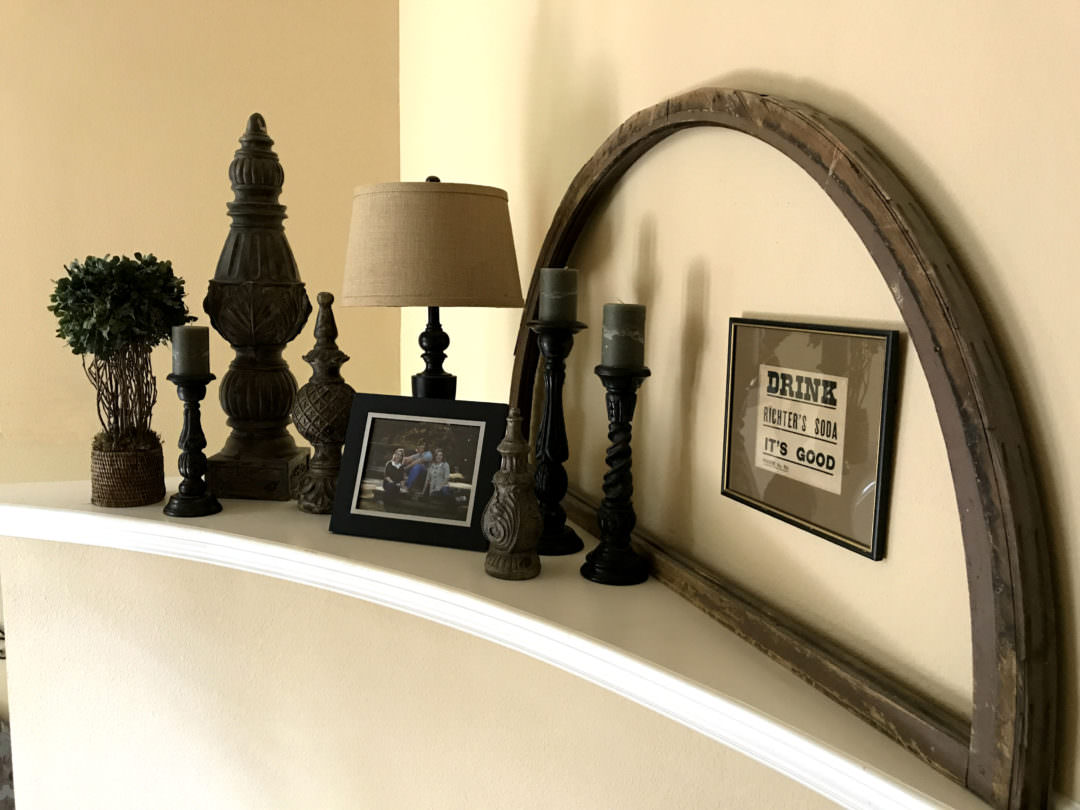 #4.  Stop comparing your home to others – Social media is the worst.  You can easily start to feel inadequate or a failure when you see homes on Instagram that are magazine worthy.  Those pictures are probably from someone who has been decorating for years or has worked on that room for a decade and finally feels as though she can post it.   What you don't see in those pictures is that the other side of the room is a complete mess with stained carpet and laundry piled on the table.  I don't know anyone that lives like the pictures in magazines.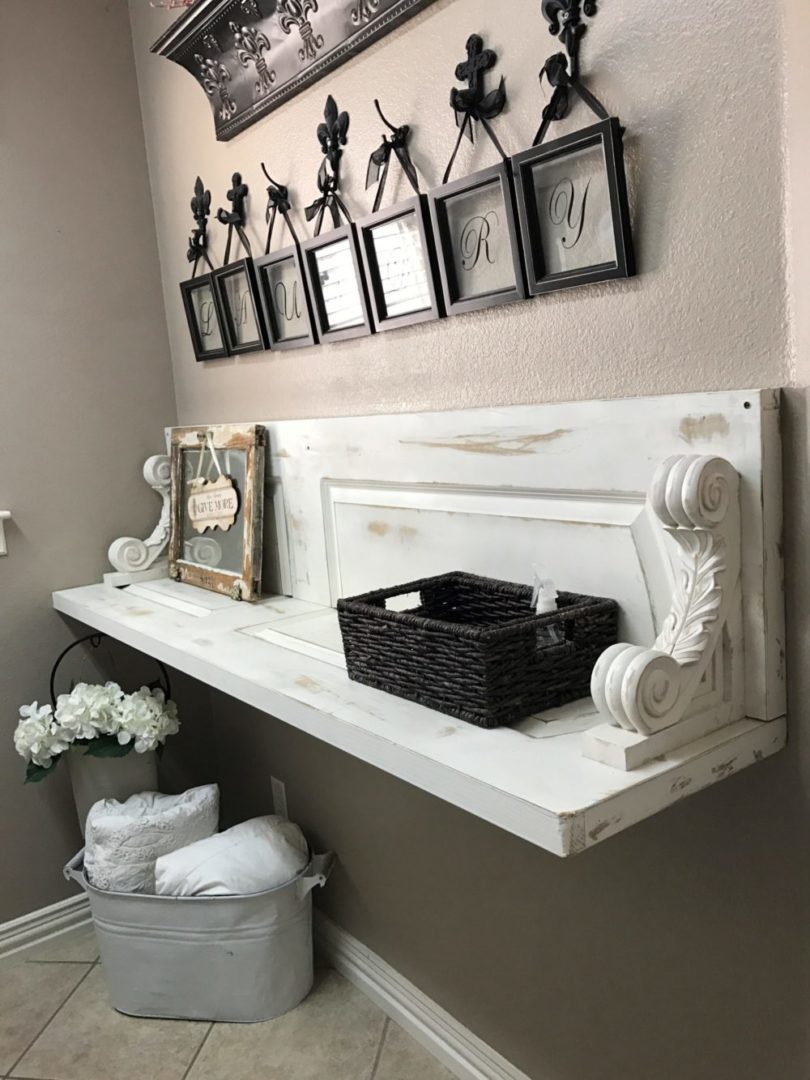 #5.  Start showing off your personality – Are you a traveler with pieces you bought in places you've been?  Do you have a collection of hats you'd like to display?  Are you from a large family and want to do a gallery wall to show them off?  Perhaps you love the outdoors and wish you lived in the mountains.  Ask yourself what YOU like.  With what do you want to be surrounded?  Maybe you couldn't care less about decor and want to be surrounded by animals.  Well that is your personality showing and you need furniture and accessories that are easily taken care of, comfortable for you and your fur babies.  And possibly wood or tile floors.  You know, for shedding hair etc.  😉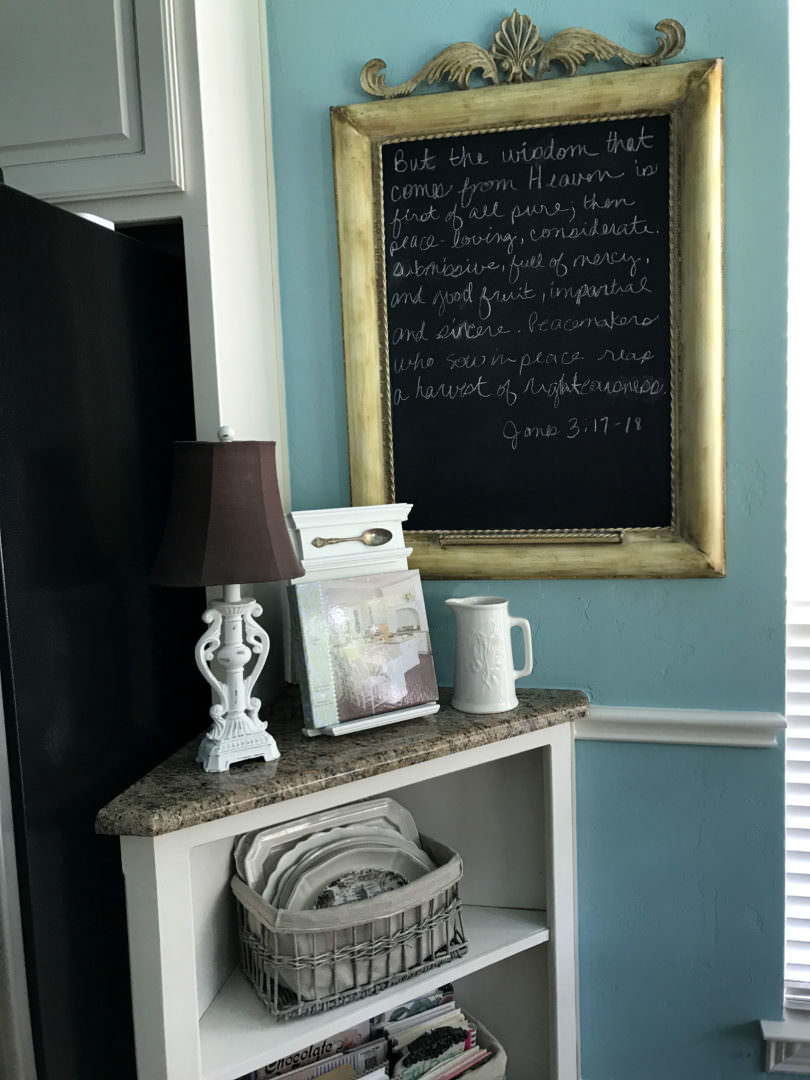 Ask yourself this  – Does your home make you happy?  If you were the only one that ever stepped foot in your house, do you like it?  Does it look and feel like you?  That is what's most important.  Never ever ever feel ashamed or feel less than because your home doesn't look like your neighbors or what you see in print.
Remember the Lord cares more about your heart and your love for others than what your home looks like.  If He were to knock on your door and say Can I come in for lunch? – He isn't going to care about your decor.  In all honesty, if that happened to either one of us, we'd probably fall on our face, burst into tears of joy and forget we have dirty floors.  Let's hope too that we remember where the foot perfume bottle is located.
Save
Save